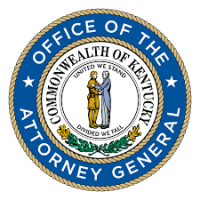 Commonwealth of Kentucky
Office of Attorney General Daniel Cameron
FRANKFORT, Ky. (March 21, 2023) – Attorney General Daniel Cameron announced today that an investigation and prosecution by his Medicaid Fraud Unit led to the conviction of Carla Smith, 38, of Henderson, for defrauding the Kentucky Medical Assistance Program, also known as Medicaid.
On March 13, 2023, Smith pleaded guilty to one count of Devising or Engaging in a Scheme to Defraud the Kentucky Medical Assistance Program over $300 or more (Class D Felony) and one count of Theft by Deception over $500 but less than $10,000 (Class D Felony).
On the same day, Union County Circuit Court Judge Christopher Nickell sentenced Smith to three years on each count, running consecutively for six years and probated for five years. Smith was also ordered to pay restitution of $6,016.60.
According to indictment, from March to May 2019, Smith provided false information to fraudulently obtain payment from the Kentucky Medical Assistance Program.
This case was investigated by Detective Greg Dukes of the Attorney General's Medicaid Fraud Unit. Deputy Director of the Medicaid Fraud Unit David R. Startsman prosecuted the case on behalf of the Commonwealth.
The Kentucky Attorney General's Office of Medicaid Fraud and Abuse Control receives 75 percent of its funding from the U.S. Department of Health and Human Services under a grant award totaling $6,333,333 for the federal fiscal year (FY) 2023. The remaining 25 percent, totaling $1,583,333 for FY 2023, is funded by the Commonwealth of Kentucky.