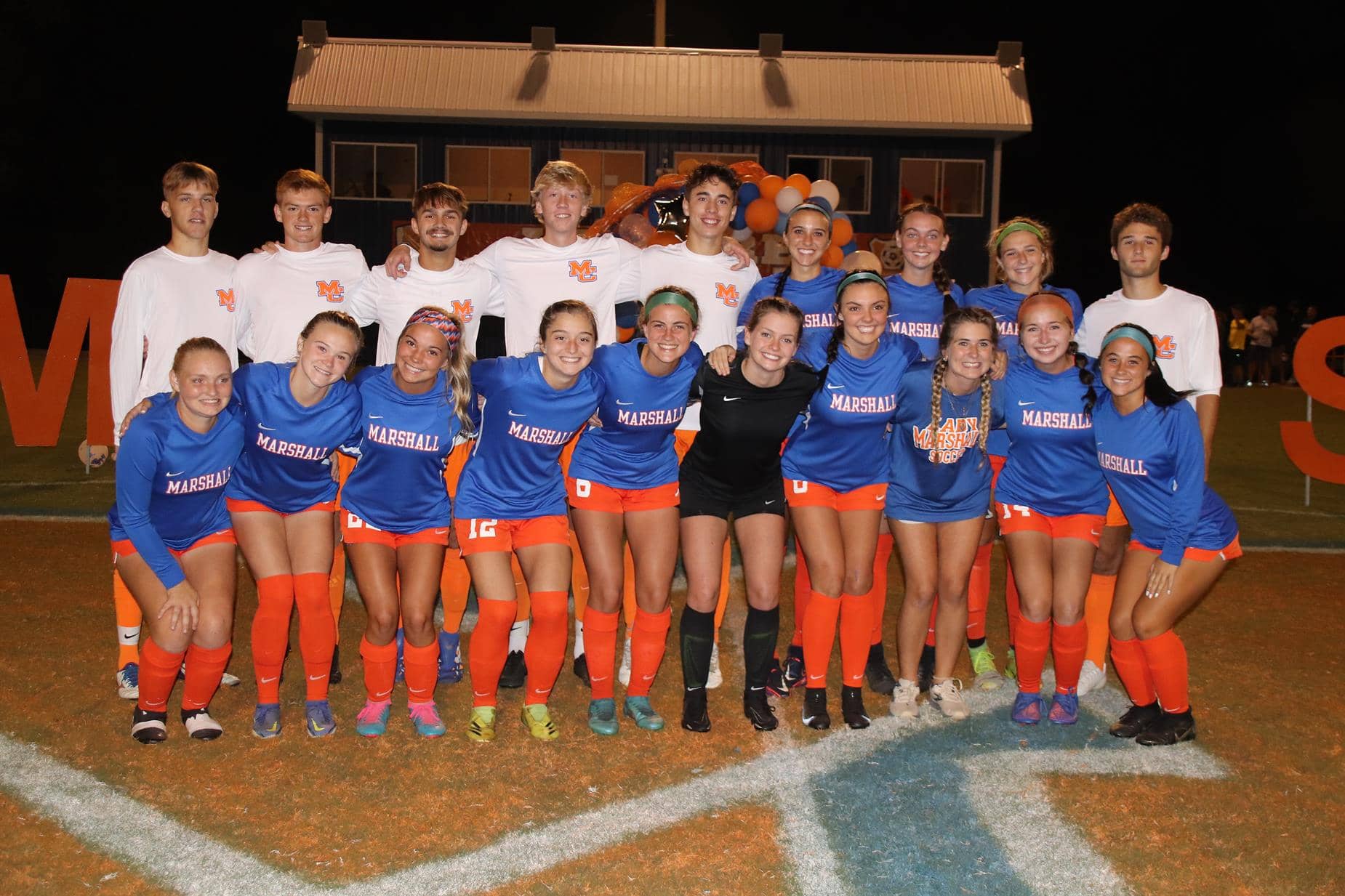 The Marshall County soccer programs celebrated Senior Night between games on Thursday. A total of 19 seniors and their parents were recognized – six Marshals, 12 Lady Marshals and a manager.
Front row (L-R) Jennifer Devore, Janie Pagel, Kelsey Crass, Clara Boddy, Abby Bevil, Parker Perry, Kinsley Perry, Jasper Cosby, Laney Smith and Peyton Lamb.
Back row (L-R) Nathan Blakney, Logan Davis, Jericho Evans, Landon Kinder, Gage Lynch, Johnna Walker, Caitlyn Tucker, Mia Teague and Peyton Lamb.