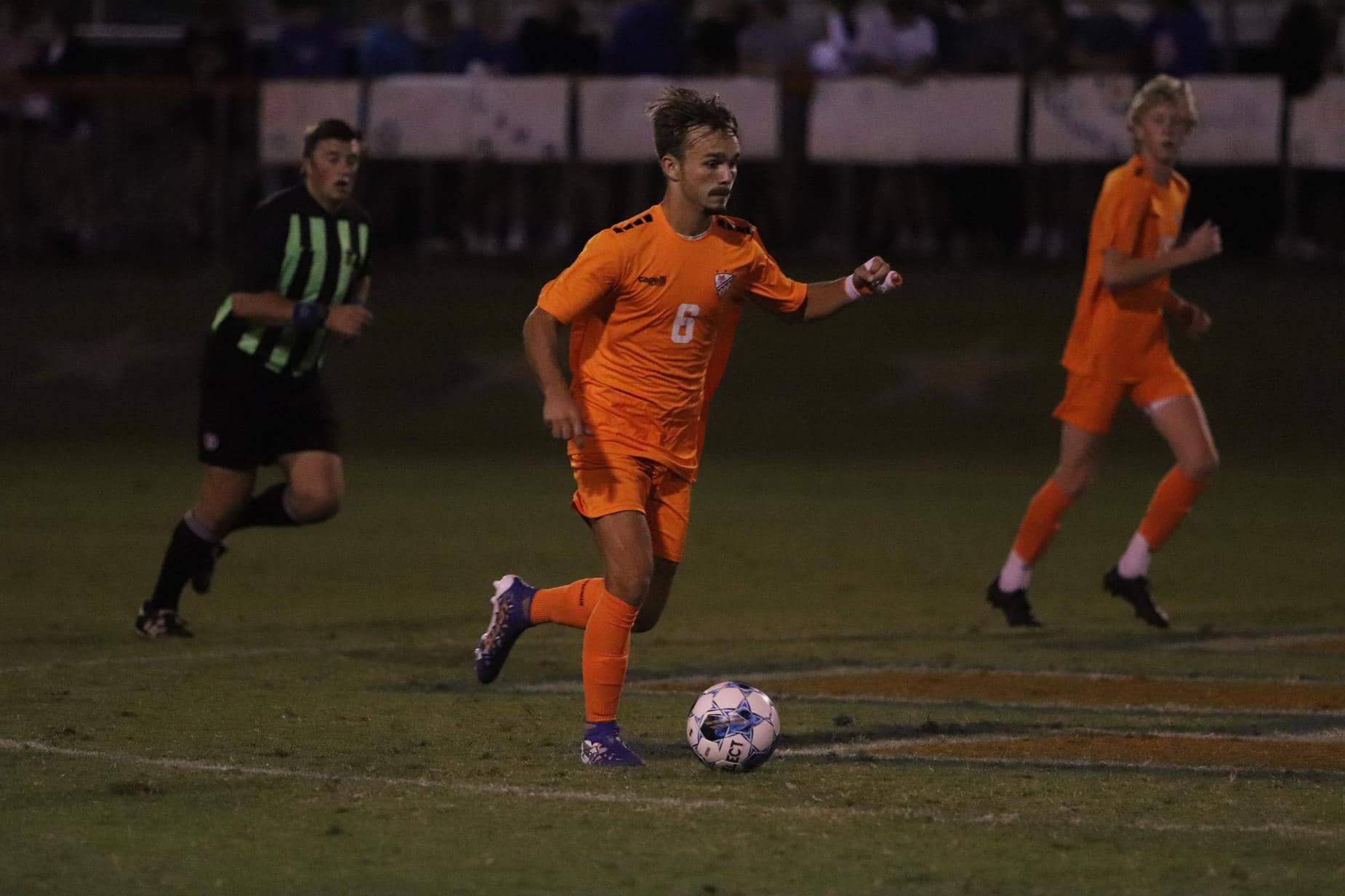 Thursday's Marshall County-Calloway County game had the #1 seed in the 2nd District Tournament on the line. Both teams with one district loss – the Marshals to Murray and the Lakers lost to the Marshals 1-0 on August 18.
As if the drama of earning the #1 seed wasn't enough, the game ended in a 3-3 tie and needed two overtime periods to be decided. Not long into the second five-minute overtime, senior Jericho Evans scored the golden goal to give the Marshals a 4-3 victory.
It wasn't the start to the Senior Night game the Marshals had planned as the Lakers scored two quick goals less than 10 minutes in. The first by Jude Bazzell and the second from Ethan Carson. Logan Davis put a goal up for the Marshals to give them some momentum heading into halftime down 2-1.
Zander Maxlow scored to tie the game at 2-2 and the junior wasn't finished, he scored the go-ahead goal with under 15 minutes remaining and the Marshals were in control. Not ready to call it just yet, the Lakers tied the game on another goal by Bazzell with four minutes left which sent it into the first overtime.
With five minutes on the clock and a golden goal to win it, neither team found the net and it went to overtime number two where Evans' winning goal kept the Marshals from ending the night on PK's. It was the first overtime game of the season for both teams.
Steven Claborn finished with five saves for the Marshals.
The Marshals (12-3-2) have added one game to the schedule which will be played next Saturday at South Warren (8-3-2).