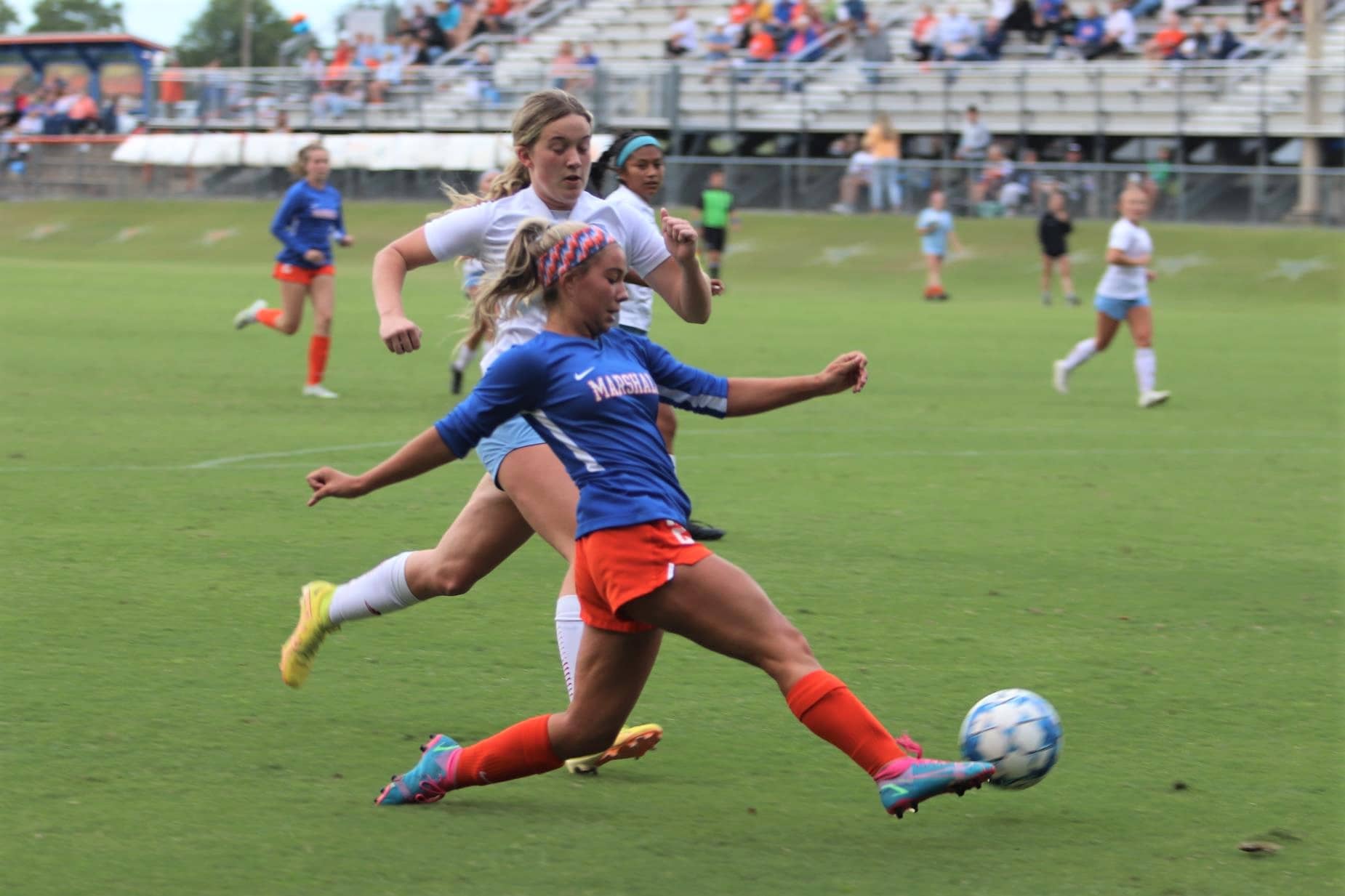 In their final regular season district game, the Lady Marshals shutout Calloway County 6-0. It was their fourth straight shutout and seventh of the season and the win gives them a perfect 8-0 district record and 12-3-2 overall record as they head into the final two games before post-season play.
On Senior Night, 11 senior Lady Marshals took the field to start the game and it was senior Kelsey Crass who scored the first two goals two minutes apart and just eight minutes in. The second coming on an assist from Mia Teague.
The lead grew to 3-0 on a goal by Amelia Boone off an assist from Karsyn Serpico, then Serpico scored for a 4-0 lead at halftime.
Anna Robertson knocked in the first goal of the second half and the lead was 5-0. Peyton Lamb scored the final goal on an assist from Crass in the 6-0 win.
Calloway County drops to 8-8.
In their previous three shutouts, the Lady Marshals topped St. Mary 3-0, Graves County 9-0 and Mayfield 10-0.
Goals against St. Mary were scored by Robertson with two and Teague with one. Crass scored four goals in the win over Graves County. Five more goals came from Maddie Terry, Lamb, Macy Scott, Abby Bevil and Zoe Maxlow. Parker Perry and Phoebe Ramsey each had three saves over the two games.
The 10 goals over Mayfield were scored by Crass with three, two each by Terry, Lamb and Robertson and one by Teague.
Saturday, they will head to Nashville to play Harpeth Hall then wrap up the regular season at McCracken County (12-2) on Thursday.