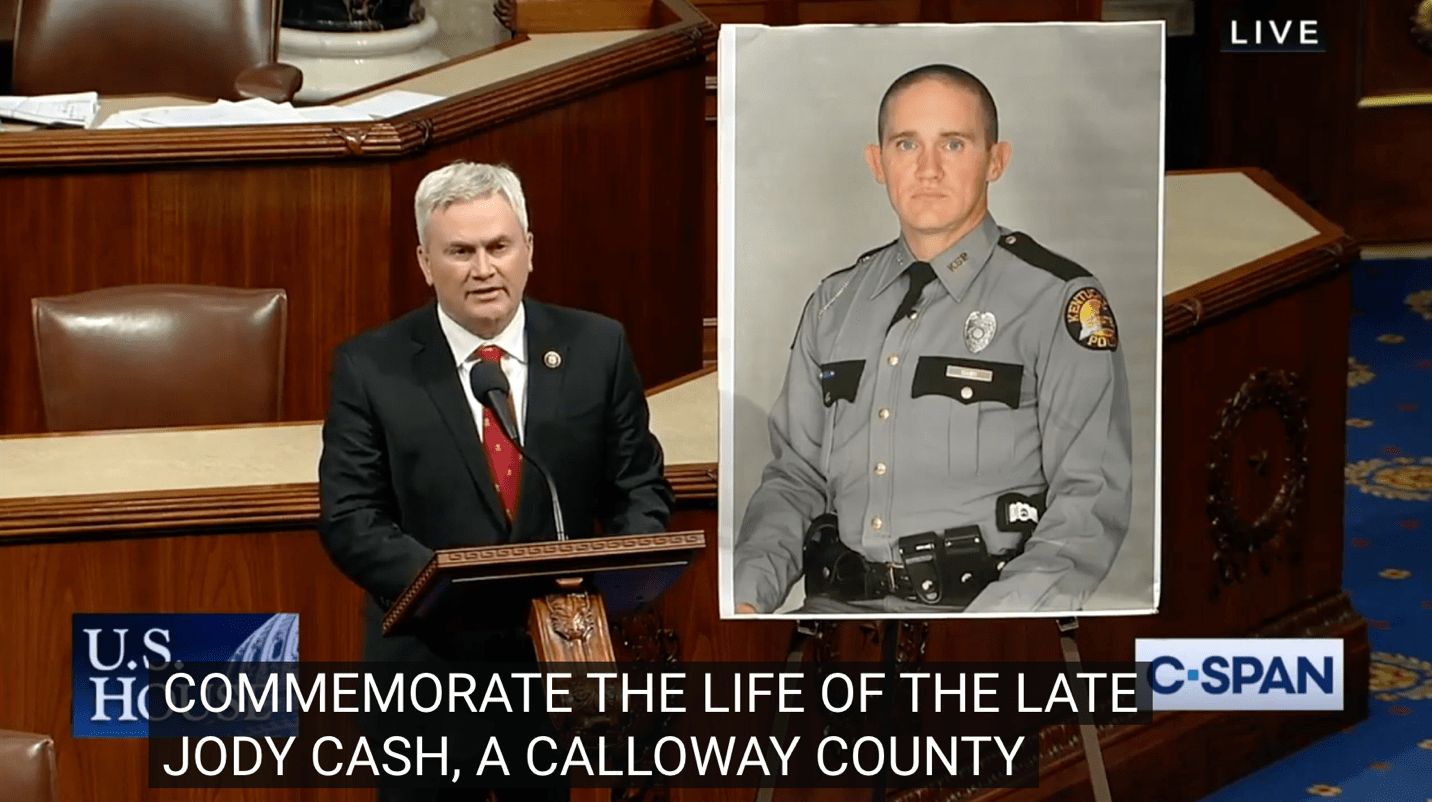 "He cared about his friends and neighbors." 
WASHINGTON, D.C. – Following the tragic passing of Calloway County Sheriff's Deputy Jody Cash in the line of duty, Congressman James Comer honored the late law enforcement officer in a speech on the floor of the U.S. House of Representatives.
Comer noted that Cash, who had served in numerous roles from the Murray State Police Department to the Kentucky State Police, was both a distinguished and caring law enforcement officer.
"His high-level accomplishments and rise through the police ranks were a testament to his tremendous leadership abilities. But even more importantly, he truly cared about everyone," Congressman Comer said.
"When the nearby town of Mayfield was hit by a devastating tornado last December, he made daily visits to the scene to help other first responders with whatever they needed. No job was too big or too small. That was Jody Cash."