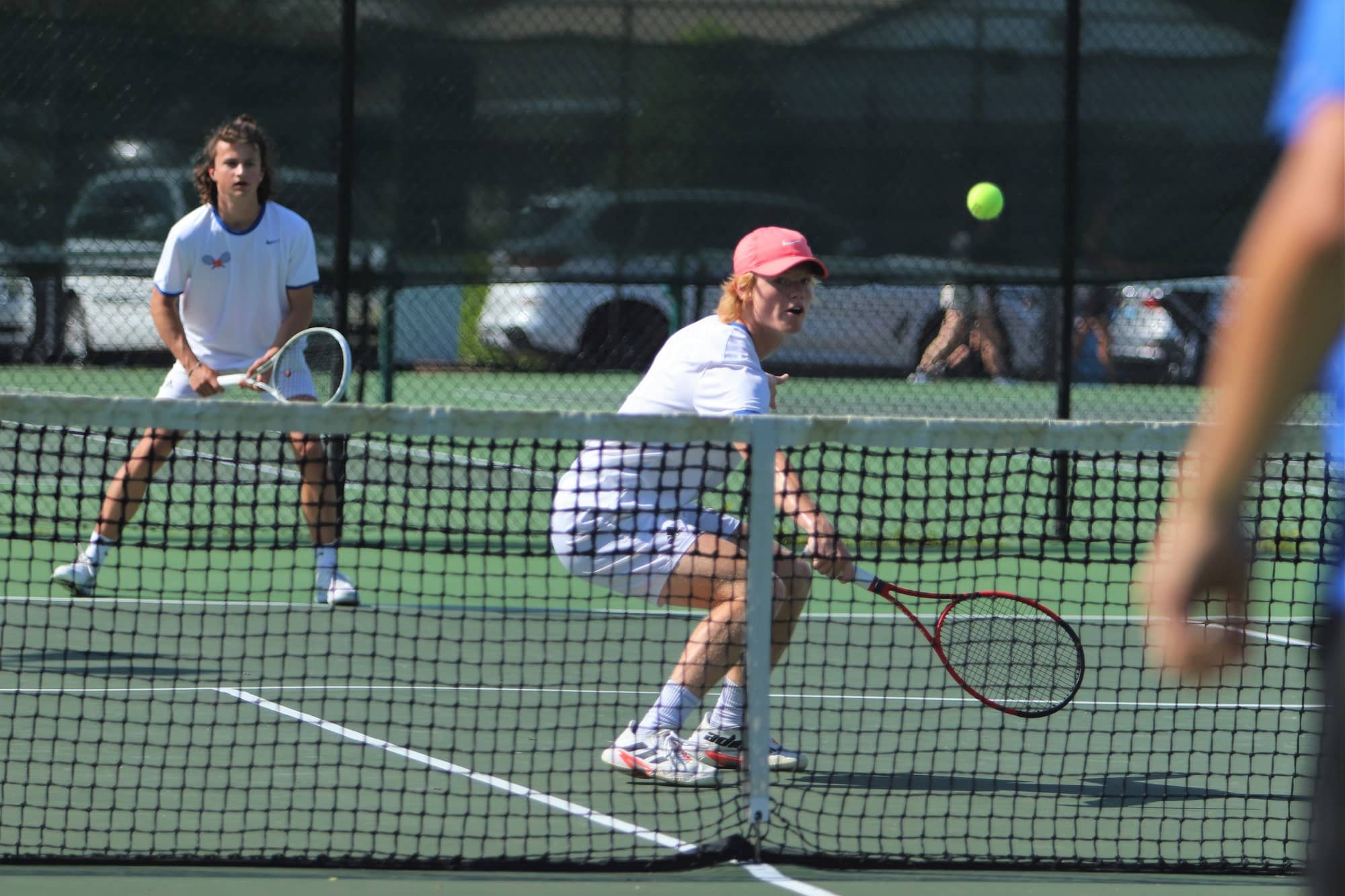 The regional tennis tournament got underway on Monday at the Larry J. Heflin Tennis Center in Lone Oak.
Doubles team Kian Court and Rush Robinson have stamped their ticket to the state tennis tournament after an opening round win over Mayfield's Morris and Shultz (6-0, 6-0) on Monday and they followed that up on Tuesday by defeating Paducah Tilghman's Shelby and Wright (7-6 (10-2), 6-2). They play McCracken County's Crabtree and McIntosh in today's semi-finals.
J.C. Wells is going to state in singles play after she advanced with a win over Haie of Mayfield (6-2, 6-0) on Monday and Murray's Flores (6-0, 6-0) on Tuesday. She plays today against Hollowell of McCracken County.
Courtney Phillips advanced in the regional tournament with wins over Sims of St. Mary (6-0, 6-0) and Calloway County's Naber (6-1, 6-0). Phillips lost Tuesday to Brown from Paducah Tilghman (0-6, 0-6).
In opening round matches on Monday, Hunter Odom lost to Ballard Memorial's Adams (2-6, 2-6), Alex Dinas lost to McNeill of Paducah Tilghman (2-6, 1-6), Andrew Petitt and Jameson Wells lost in doubles to Roof and Jennings of St. Mary (5-7, 7-5, 6-10), Emma Kate Whirley and Faith Eutsler lost a doubles match to Murray's Gachoka and Vanover (1-6, 1-6) and Laney Miller and Alyssa McClain lost their doubles match to St. Mary's Smith and Clements (0-6, 4-6).