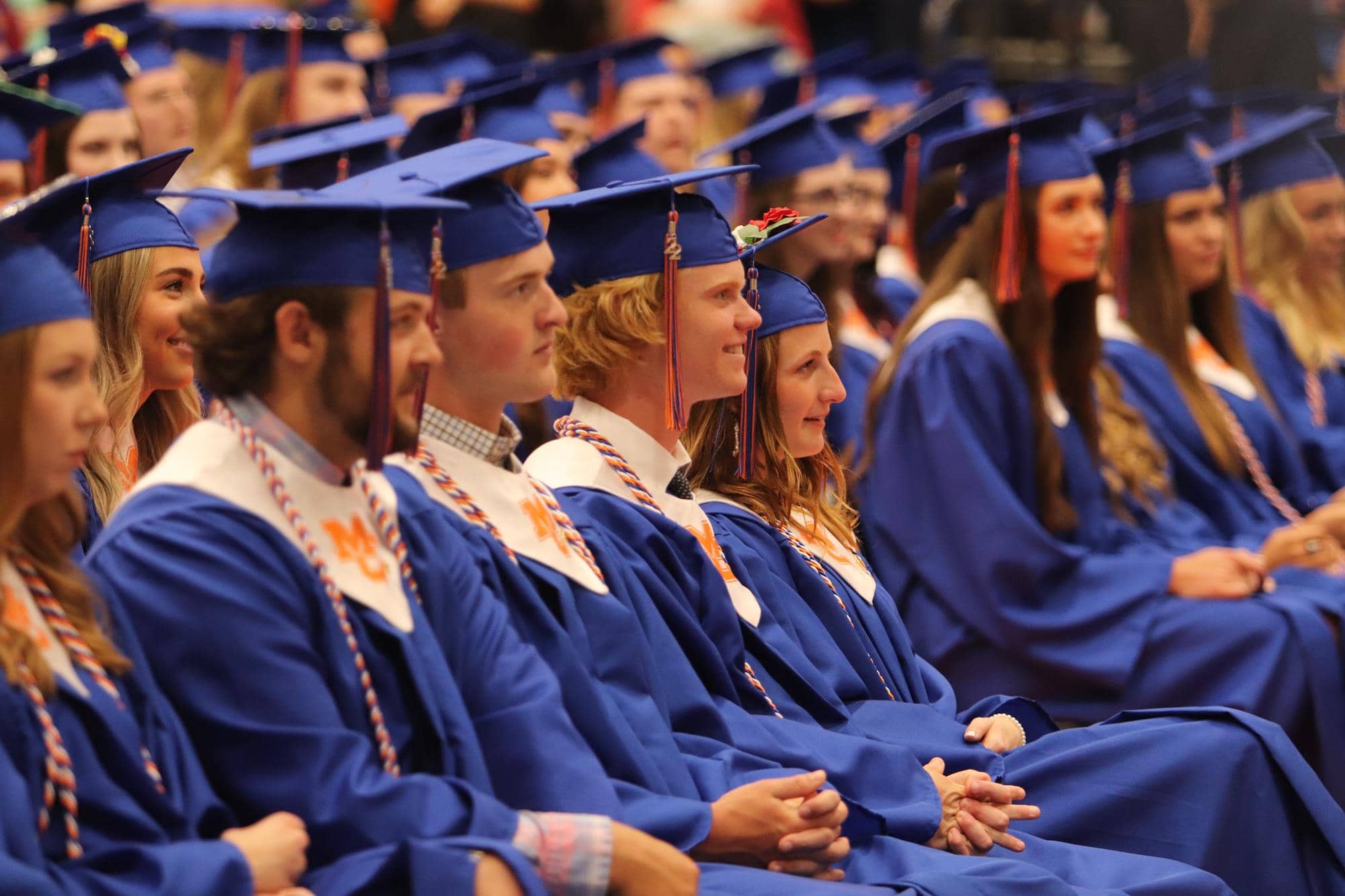 Marshall County High School held their 48th Commencement on Friday, May 13, 2022. The Class of 2022 has 268 graduates. Graduating Summa Cum Laude – 62, Magna Cum Laude – 43 and Cum Laude – 32.
The graduates entered Reed Conder Gymnasium to Pomp and Circumstance by the MCHS Band. Principal Robin McCoy recognized parents of the graduates, MCHS staff and members of the Board of Education followed by the Senior Address by Jackson Boone.
The Presentation of Graduates by MCHS administrators Leah Beth, Brian Harper, Mike Johnson, Brent Lovett and Drew Taylor. Principal McCoy presented the class to Superintendent Dr. Steve Miracle who declared the students graduates of Marshall County High School.
Student Council members of the class are President – Jackson Boone, Vice President – Laney Evans, Secretary – Alyssa McClain and Treasurer – Alex Shaverin.
View more graduation photos on the Marshall County Daily Facebook page.