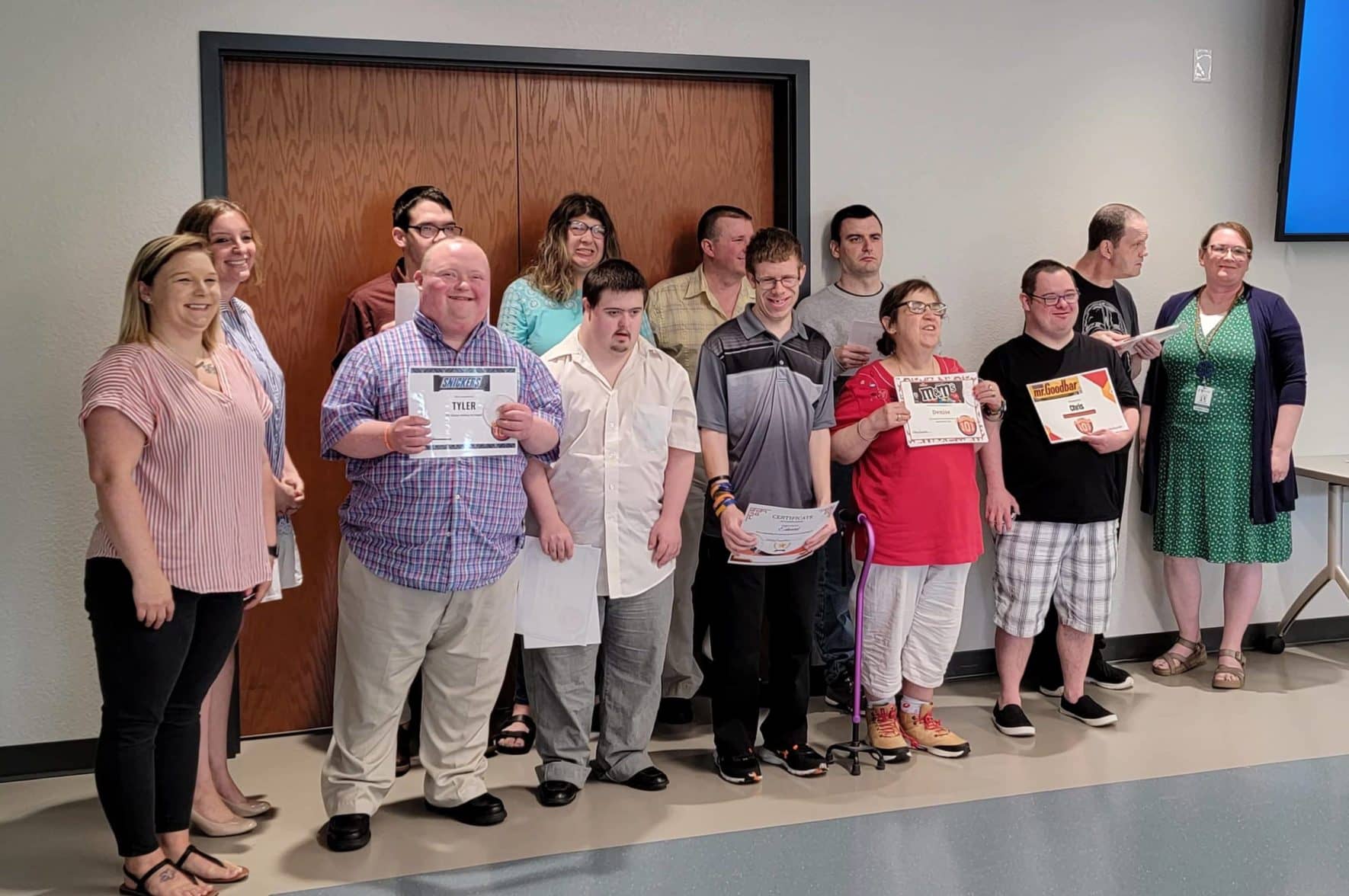 Thirteen graduates from the Marshall County Exceptional Center were recognized Wednesday for completing a six week 'Adulting 101' course organized by the Marshall County Public Library.
With the goal of equipping participants with the tools needed to become more independent, the six weeks of classes covered a variety of topics including taxes, job interviews, technology help, automotive care, sewing, and home maintenance. Each class was taught by a library staff member or community member.
During the classes, participants were given the opportunity to put their new skills to use by completing activities such as filling out a 1040, practicing a job interview, establishing their online safety tools, and viewing a demonstration on how to correctly check a vehicle's tires and oil with the library bookmobile.
Graduates were presented with a certificate during the ceremony on Wednesday, as well as a piece of candy that library staff member and course organizer Holly Reynolds said reminded her of each of them.
"Growing up, my dad taught at the Exceptional Center so it has a special place in my heart," Reynolds said. "I feel like a lot of times people don't know how to interact with mentally-challenged adults and don't show them the respect and dignity they deserve. They aren't children and don't want to be treated as children. It has been a true joy to work with them and see them be so excited to learn and grow."