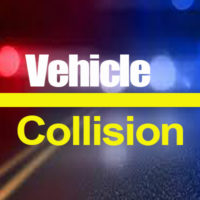 On Friday, May 13th, 2022, at 1:50pm, the McCracken County Sheriff's Office responded to a two-vehicle collision at the 1600 block of Lovelaceville Florence Station Road East.
Twenty-four-year-old Tyler Adams of Boaz, KY, was operating a 1998 Chevrolet Impala, traveling west on Lovelaceville Florence Station Road. At the same time, Twenty-nine-year-old Brent Waddell of Paducah, KY, was operating a 2011 Ford F-150, traveling east on Lovelaceville Florence Station Road. While attempting to avoid a collision with a deer, Adams entered into Waddell's lane of travel. The two vehicles struck in a head-on manner.
Adams was transported to Baptist Health Hospital for treatment of non-incapacitating injuries. Waddell refused transport.
Adams was cited into court for operating a motor vehicle on expired license, instruction permit violations, and failure to maintain required insurance.
Deputies were assisted on scene by Hendron Fire Department, Mercy EMS, and Stinnett's Wrecker Service.