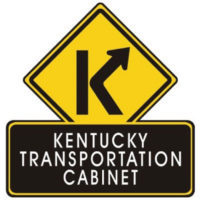 Kentucky Transportation Cabinet • District 1
I-69 Northbound Blocked by Disabled Truck at 45mm in Marshall County
Estimated duration approximately 2 hours
PADUCAH, Ky. (Jan. 21, 2022) – Marshall County 911 Dispatch reports a disabled truck hauling an oversized load is blocking the northbound lanes of Interstate 69 near the 45 mile marker in Marshall County.
The truck was hauling a large piece of construction equipment when the rear tires blew out on the trailer.   The truck is blocking both northbound lanes and cannot be moved out of the roadway.
A tow truck and repair crew is en route.
Estimated duration is approximately 2 hours.
KYTC personnel are diverting northbound I-69 traffic off at the KY 348 Benton Exit 43 Interchange to follow U.S. 641 North to U.S. 68 West to reconnect with I-69 at the Draffenville Exit 47 Interchange.
Motorists who regularly travel U.S. 641 between Benton and Draffenville should be alert for increased traffic flow.
Updates as appropriate.