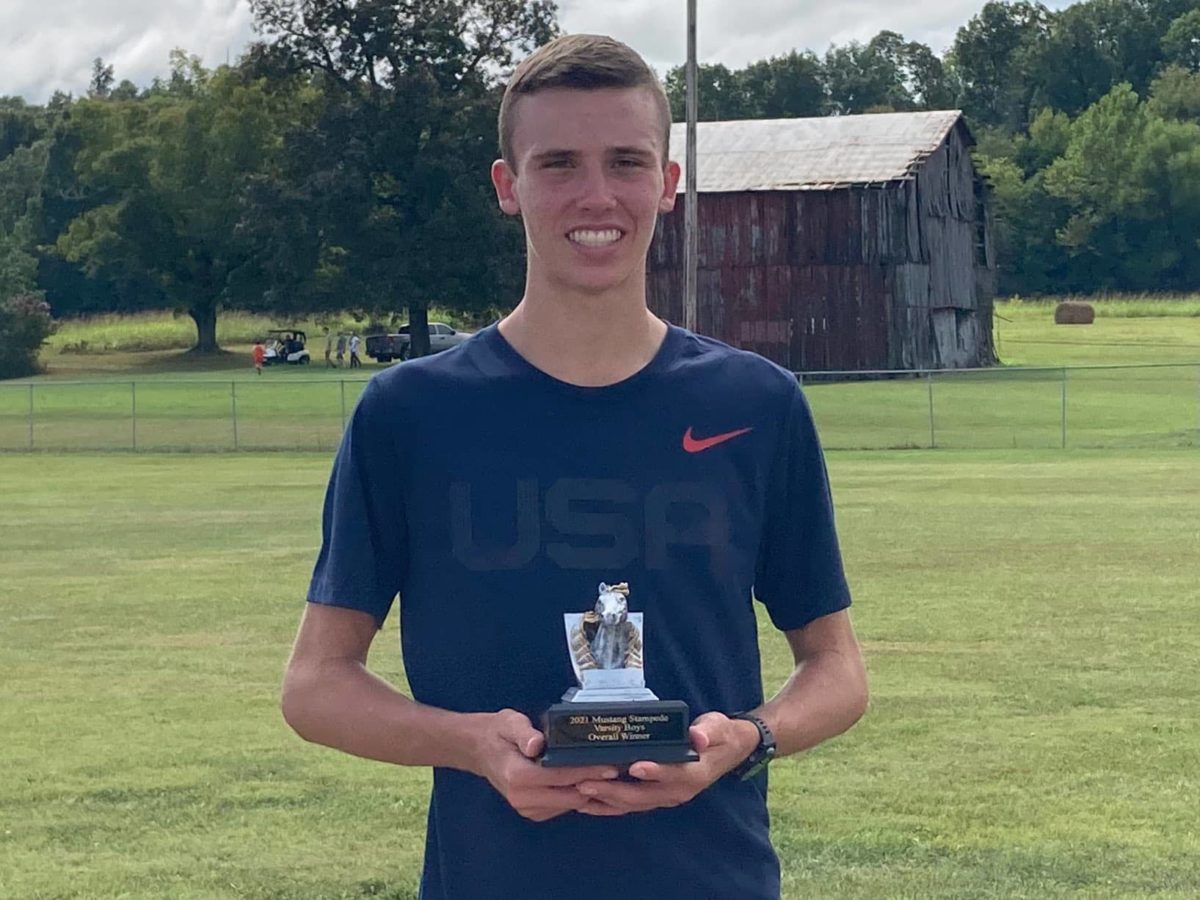 Marshall County junior, Ethan McCarty, ran his best 5k of the season to take first at Saturday's Muhlenberg County Mustang Stampede in Greenville, Ky. McCarty's time of 16:43.04 was 11 seconds faster than second place finisher Austin Cavanaugh of Trigg County.
Sixteen cross country team members competed on Saturday. While McCarty led the boys' team, freshman Addison Lyles led the girls with a ninth place finish in 22:06.11. Morgan Kobylinski from Ohio County crossed in first with a time of 19:28.70.
Webster County's boys and girls swept the meet taking the win in both. Marshall County girls placed fifth and the boys 10th.
The 43rd Marshall County Invitational is coming up on Saturday and always featured some of the best cross country runners in Kentucky and surrounding states. The elementary race kicks things off at 9:00 a.m., varsity girls will run a 9:30 a.m. followed by varsity boys at 10:15 a.m. Middle school girls are at 11:00 a.m. and boys at 11:30 a.m.
Marshall County results:
GIRLS
9th – Addison Lyles, 22:06.11
14th – Leah Vincek, 23:10.19
39th – Katelyn Ringstaff, 24:41.04
40th – Elizabeth Barrett, 24:46.52
64th – Olivia Hibbs, 27:12.69
70th – Libby Steward, 27:33.08
108th – Samantha Parker, 34:16.49
110th – Addie Freeland, 34:38.87
BOYS
1st – Ethan McCarty, 16:43.04
42nd – Walker Jones, 19:39.82
45th – Sawyer Collins, 19:51.82
73rd – Eli Rudd, 20:59.19
79th – Dallas Sutherland, 21:13.70
110th – Keifer Siress, 23:15.78
161st – Gabriel Niloff, 30:12.12
163rd – Grady Logue, 30:28.04