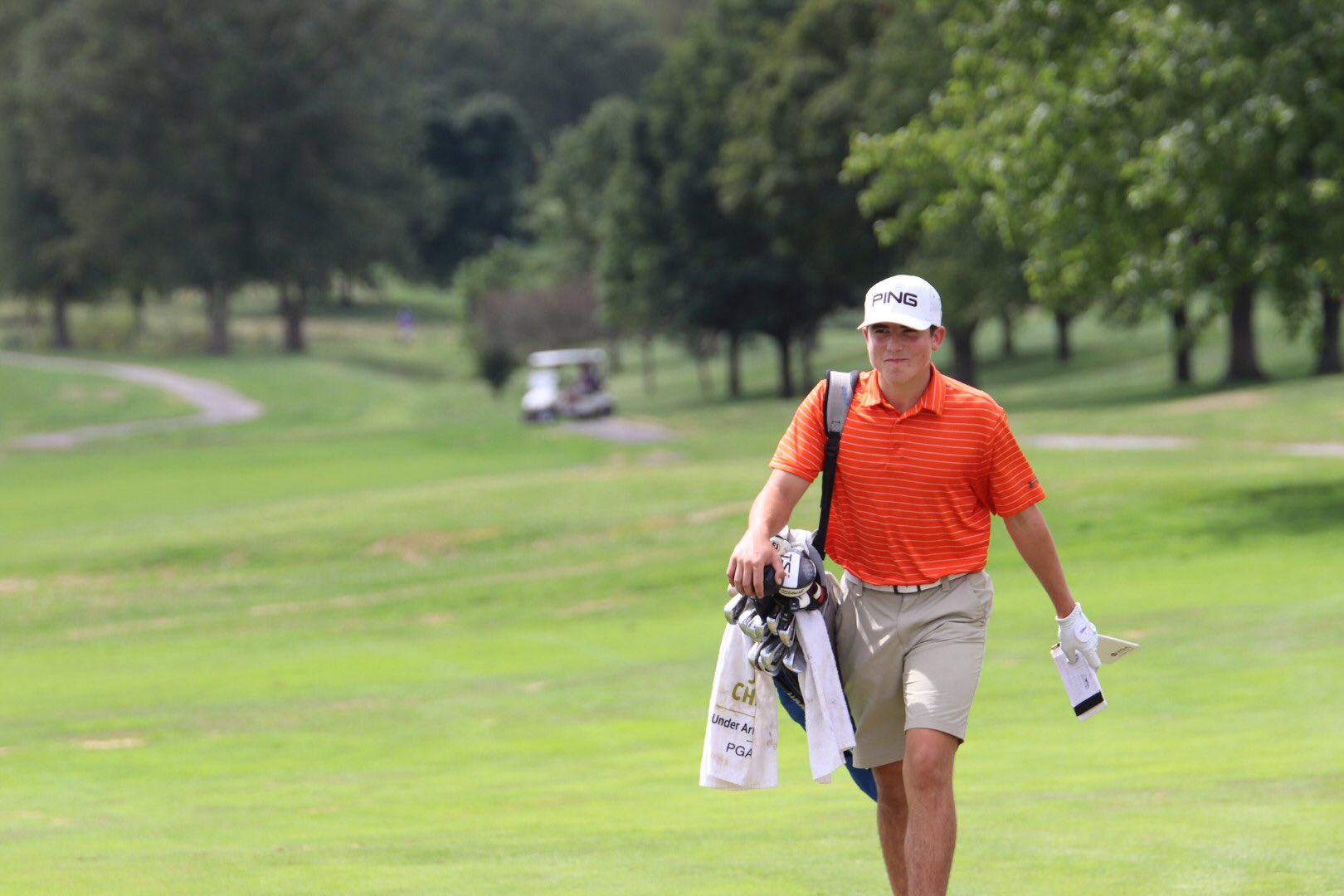 Marshall County boys golf team tied for seventh with a team score of 315 (+47) at the KGCA All State Championship over the weekend at the University Club of Kentucky in Lexington. Madison Central shot 3-under par to take the win followed by St. Xavier at 1-under in second place.
Trey Wall shot 6-under par 66 on Saturday to lead the tournament after the first day. He shot 73 on Sunday to finish 4-under (66-73) to take seventh overall to lead the Marshals.
Tournament medalist was Taylor County's Luke Coyle who finished 11-under (66-66), four strokes better than St. Mary's Rocco Zakutney who finished in second place at 7-under par (67-69).
Team scores following Wall – Camdyn McLeod +13 (T52), Ryan Stokes +16 (62nd), David Jack Morris +25 (81st) and Hayden Powell +26 (T82).
Next up is the First Region Tournament on September 28 at Paducah Country Club.