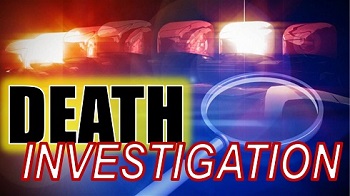 UPDATE:
Gilbertsville, KY (June 30, 2019) – On Sunday June 30th, 2019 an autopsy was performed on Brian S. Butler of Benton, KY at the Western Kentucky Regional Medical Examiners Office in Madisonville, KY. Preliminary diagnoses indicated that the manner of death was sharp force trauma from a dog attack.
On Saturday June 29th, 2019 two pit bulls were located in the area where Mr. Butler was located. These two dogs have been quarantined by Marshall County Animal Control until further information can be gathered. The Kentucky State Police are urging the public in the Gilbertsville, KY community to be cautious of any loose dogs in the area. It is possible that additional dog(s) may be involved in the attack that resulted in Mr. Butlers death.
The death investigation continues by KSP Detective Brian Hill. Anyone with information is asked to contact the Kentucky State Police
Post 1 270-856-3721 or anonymously at 1-800-222-5555. Citizens may also report tips anonymously through the KSP app. The app is available for iPhone, iPad and Android applications and can be easily downloaded free of charge through Apple and Google Play stores.
---
Gilbertsville, KY (June 29, 2019) – Detectives with the Kentucky State Police are investigating the death of a Marshall County man after he was found dead in the Gilbertsville community on Saturday night. KSP was notified just after 8:00 PM on June 29th after a passerby discovered the body laying near a local roadway. Detectives identified the deceased as 46-year-old, Brian Butler of Benton.
An autopsy has been requested to assist investigators in determining what may have caused the death of Butler. Anyone who may have spoken with Brian Butler over the past several days are asked to contact Kentucky State Police, Post 1 at 270-856-3721. The investigation is ongoing and more information will be released following the autopsy which is tentatively scheduled for Sunday, June 30th.