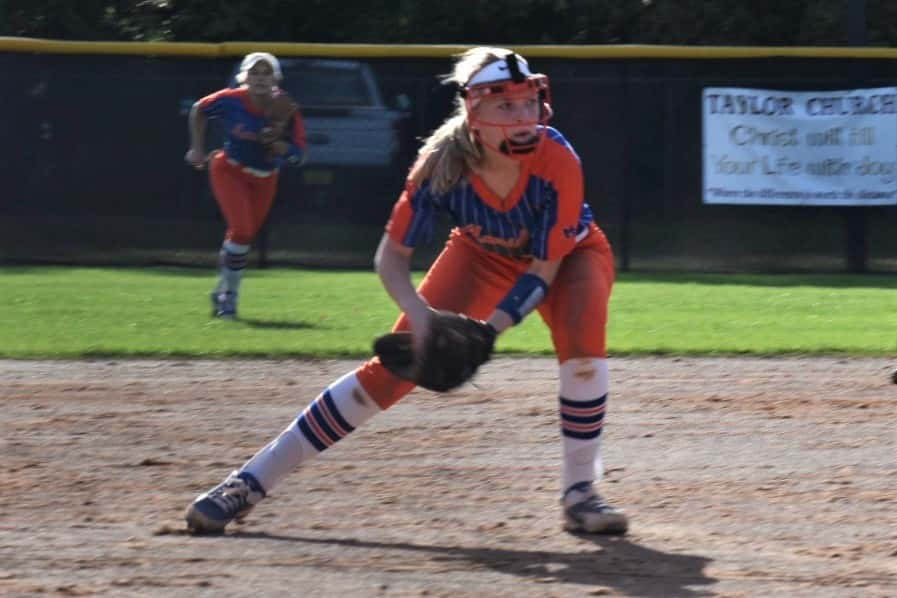 Playing the first two of five games in Jacksonville, Fla., the Lady Marshals lost two hard-fought games to West Nassau, Fla., the 2018 5A state runner-up and Baker County, Fla., the 2015 5A state champions.
Against West Nassau, the Lady Marshals lost 3-0 in a defensive battle. Both teams were scoreless through the first four innings when West Nassau scored on a single by Emily Dixon in the fifth inning and added two more runs in the sixth on a bases loaded walk and RBI ground out by Hope Epps.
Regan Lee earned the win, going the distance on the mound, allowing four hits, no runs and seven strike outs.
Marshall    0 0 0  0 0 0  0  0 4 1
W. Nassau 0 0 0  0 1 2   x  3 9 0
HITTING
Marshall: Pursley 1/3, Murt 1/3, Young 1/3, Conner 1/2
W. Nassau: Epps 2/4 (RBI), Hickox 1/4, Dixon 2/3 (RBI), Hartman 1/3, Moore 1/3 (2B), Kroger 1/1, Clay 1/3, Armstrong (RBI)
PITCHING
Marshall: Lovett 5.0 (6 hits, 1 run), Murt 1.0 (3 hits, 2 runs)
W. Nassau: Lee 7.0 (4 hits, 0 runs)
---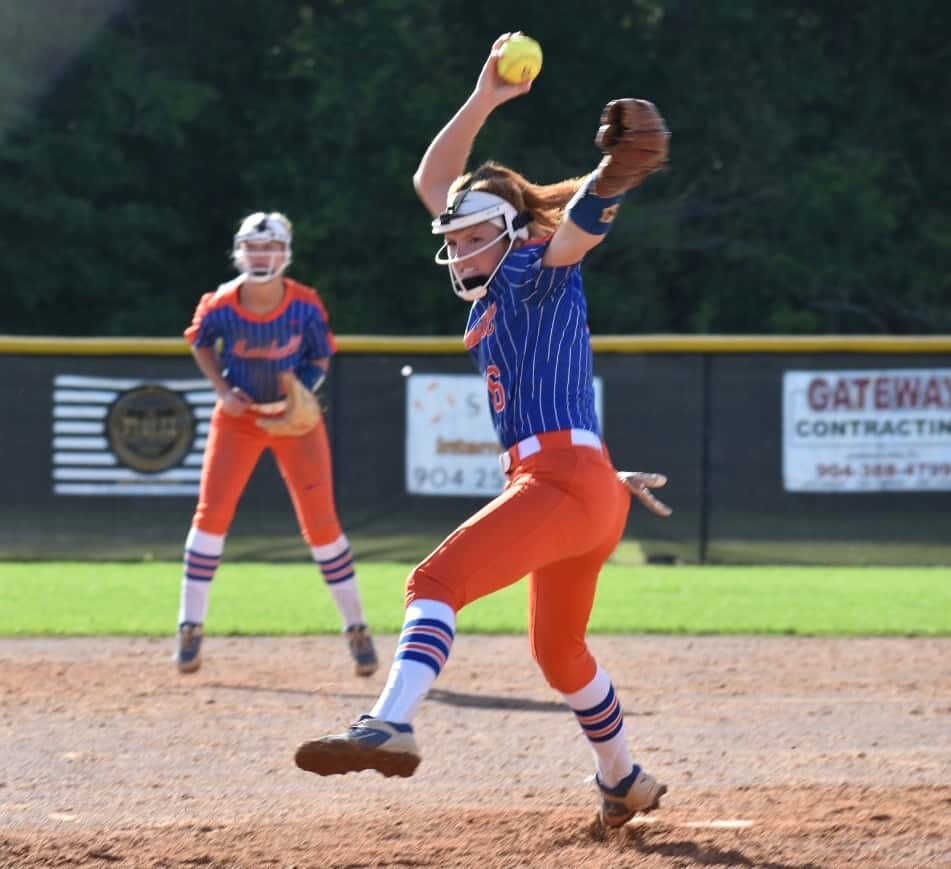 It took extra innings to decide the Lady Marshals game against Baker County, Fla. Tied 2-2 after seven innings, the Lady Marshals runs coming on a single by Cayson Conner in the second and Presley Jezik single in the fourth. Baker County earned the walk-off win in the bottom of the ninth, starting with a 1-out double by Brooklyn Kennedy, who then scored on a single by Sara Keves.
Madison Lagle pitched the last four innings for Baker County to earn the win while allowing three hits and zero runs. Baker County improves to 13-5, the Lady Marshals are 5-3 with three more games over the next three days against Mandarin, Creekside and Bolles, all of Florida.
Marshall   0 1 0  1 0 0  0 0 0  2 8 3
Baker Co. 1 0 0  0 0 1  0 0 1   3 5 0
HITTING
Marshall: Pea 1/4, Murt 2/4 (2B), Jezik 2/4 (RBI), Conner 3/4 (RBI)
Baker Co.: Keves 2/4 (RBI), Harvin 1/3, Wulkey (RBI), Gibson 1/2 (RBI), Kennedy 1/4 (2B)
PITCHING
Marshall: Murt 3.0 (1 hit, 1 run), Lovett 4.0 (2 hits, 1 run), Young 1.1 (2 hits, 1 run), Young, Edwards
Baker Co.: Crews 3.0 (2 hits, 1 run), McGovern 2.0 (3 hits, 1 run), Lagle 4.0 (3 hits, 0 runs)