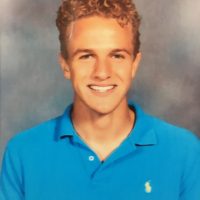 WASHINGTON, D.C. – Congressman James Comer (KY-01) announced Monday that Jackson Beal of Gilbertsville has received an appointment to a United States Service Academy.
Beal received his appointment from the United States Military Academy, West Point.
"It's my pleasure to recommend Jackson to West Point," Comer said "He showcases every value necessary to be successful at the United States Military Academy. I know he will represent his family, community and all of the first district with honor."
To apply for a Military Academy Nomination for the Class of 2022, please visit Congressman Comer's website: https://comer.house.gov/services/military-academy-nominations.