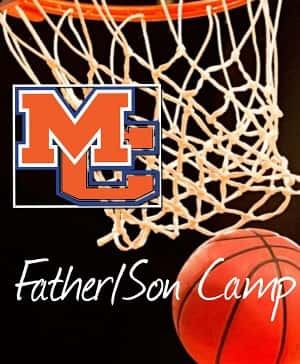 Marshall County Basketball will host the 1st Annual Father/Son Camp conducted by Head Coach Terry Birdsong, coaching staff and players. The camp will take place on Saturday, November 4, 2017 from 1:00-4:00 pm in the high school gymnasium.
The camp is for grades 2 – 6 at a cost of $50 (for both). The first 60 father/son duos will be accepted for this special basketball experience. A camp t-shirt and lunch will be provided along with a guest speaker.
Questions about the camp can be sent to terry.birdsong@marshall.kyschools.us or sawyer.donohoo2@marshall.kyschools.us.
Click the link for more information and to download and print the registration form.Father-Son-Camp-Application