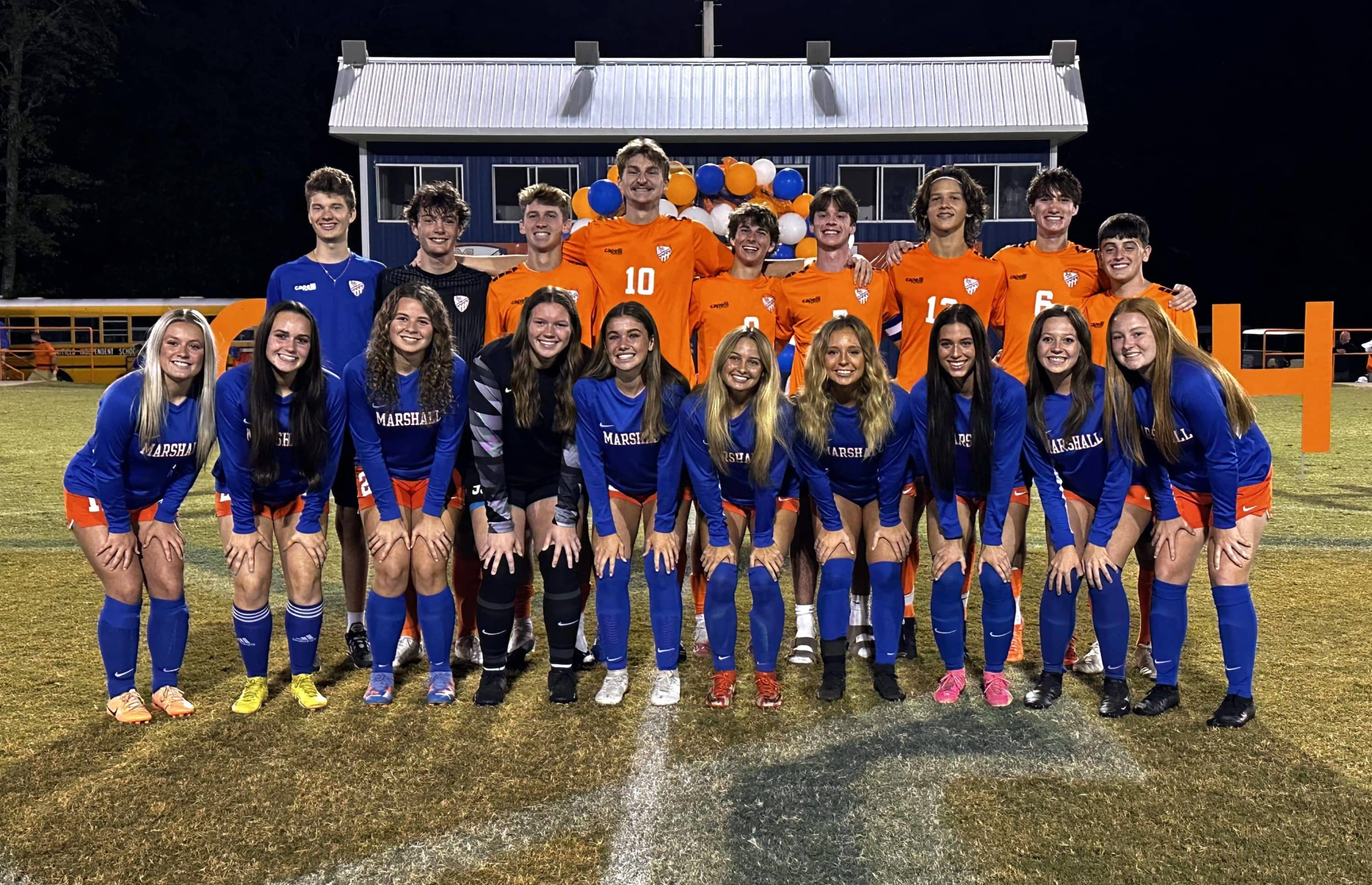 It was Senior Night on Tuesday at Colburn Stadium and the Lady Marshals and Marshals celebrated their 18 seniors with a sweep of Mayfield. The Marshals won 5-0 and the Lady Marshals a quick 10-0 game.
The boys took the field first and put the first point on the board on an own goal by Mayfield following a Marshall County throw in. Logan Parker scored the Marshals second goal off of a throw in by Isaac Reynolds and Hayden McMillan scored to make it a 3-0 game before halftime.
Parker and McMillian each added their second goals of the night in the second half to finish off the 5-0 win.
The Marshals improve to 9-8-0 and will play an important district game at Calloway County on Tuesday.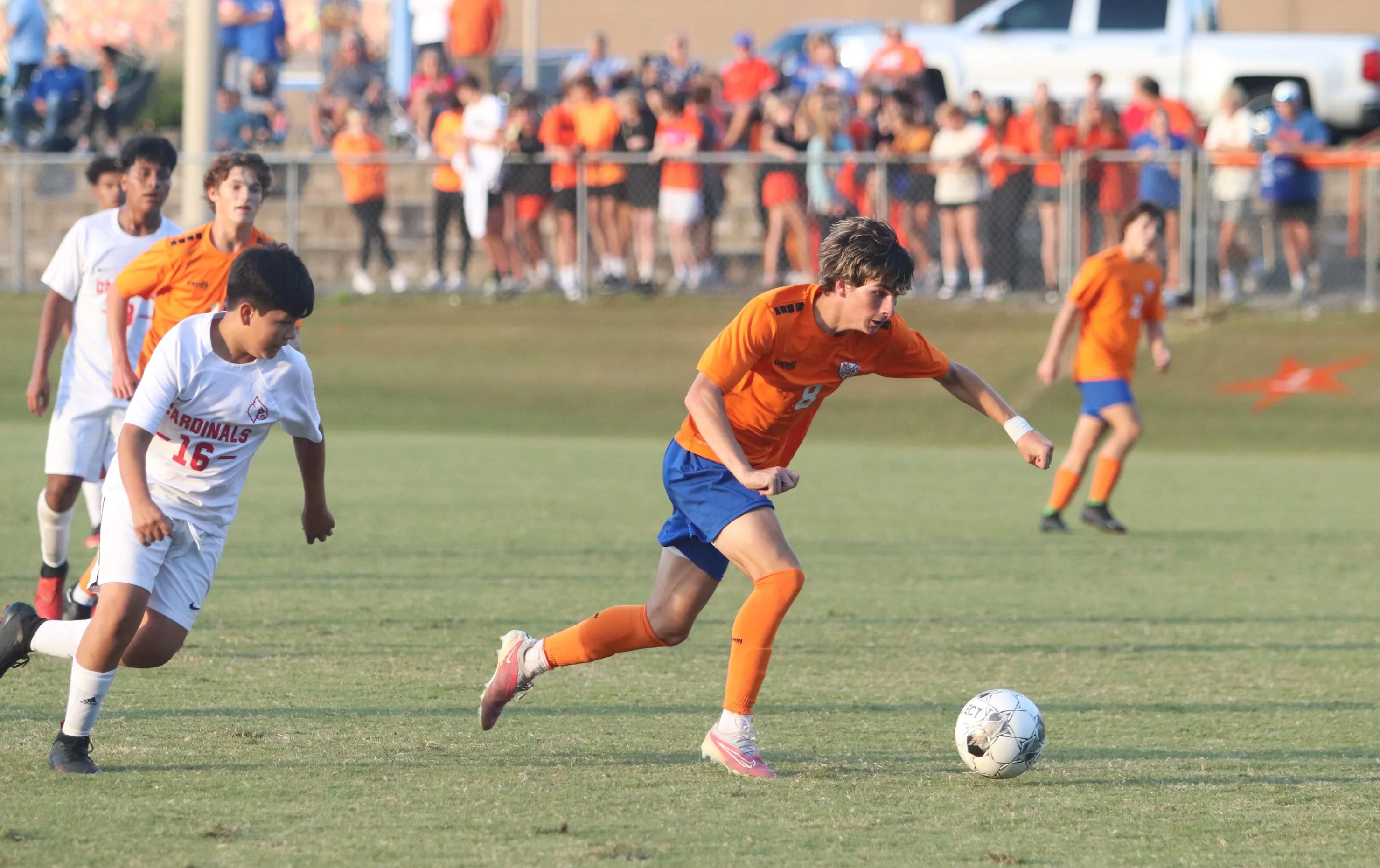 With Tuesday's 10-0 shutout over Mayfield, the Lady Marshals improve to 12-2-2. They currently sit in 11th place in the state according to KHSAA RPI data.
The first four goals of the game came within the first 10 minutes. Karsyn Serpico got the scoring rolling with the first two goals followed by goals from Anna Robertson and Zoe Maxlow. Presley Gallimore's goal made it a 5-0 game before Serpico picked up the hat trick with her third goal.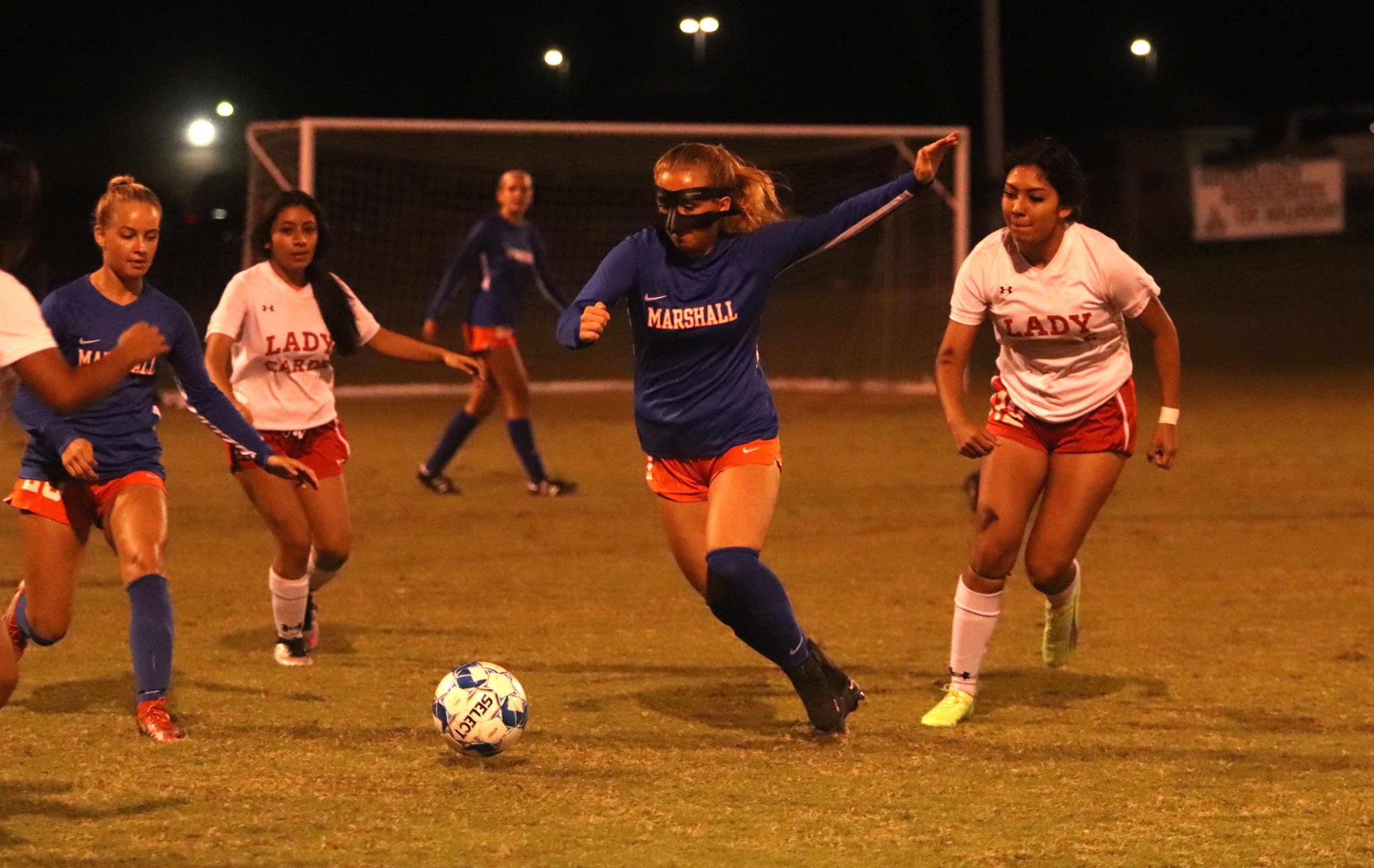 Chaney Green scored the seventh and eighth goals of the game. Mia McGregor and Maddie Terry finished the game off with the final two goals.
The Lady Marshals will play the first game of Thursday's district double header at Calloway County.