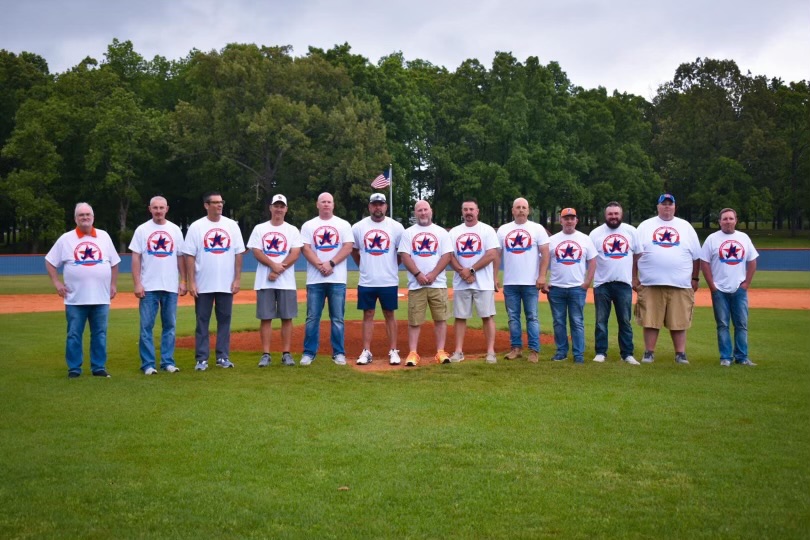 Friday at Preston Cope Field, the 1993 Region One Champion baseball team was honored in a pregame ceremony before the Marshals took the field to play Graves County. This year's Marshals are wearing a special jersey and hat honoring the 30th anniversary of this historic team and the jersey also features a tribute to Preston Cope.
The 1993 Marshals won the Fourth District and First Region Championships and finished the season at 22-4. Thirteen team members were on hand for the recognition.
Jeremy Rose, a member of that championship team said, "It was an incredible night seeing the boys! We had more that wanted to come but one is coaching this weekend at a state tournament and others working a plant shutdown."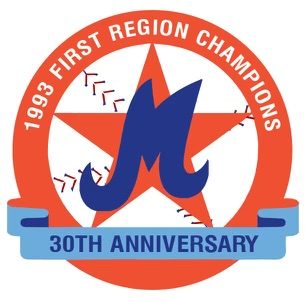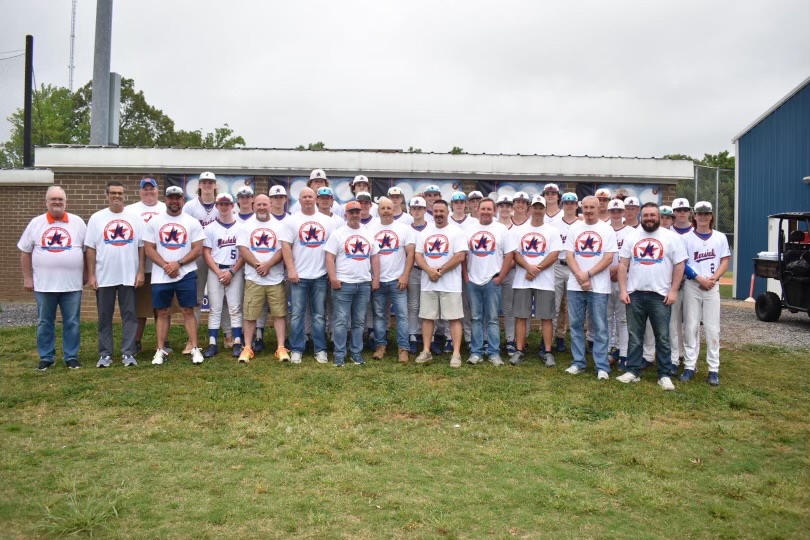 Friday's game was the final regular season game for the Marshals who will now meet the winner of tonight's Murray and Calloway County game in the district championship on Tuesday at Murray.
The Marshals lost 7-3 to Graves County. They were led at the plate by Ethan Landis who had three hits and Alex Staples, Reese Oakley and Chase Hayden each with one hit. Hayden and Oakley both drove in runs.
Graves County combined for nine hits in the win, led by Cole Katzman who hit a double, triple and drove in two runs. Daniel Hayden pitched six and two thirds inning to pick up the win, striking out seven and giving up three runs and six hits.
Graves         0  0  5  1  0  1  0   7  9  1
Marshall    1  0  0  0  0  2  0   3  6  2
Marshall (18-13): Landis 3/4, Staples 1/3, Hayden 1/3 (RBI), Oakley 1/3 (RBI)
Graves (17-13): Katzman 2/3 (2B, 3B, 2 RBI), Hayden 1/4 (2 RBI), Mullins 1/4, Hayden Thompson 1/4, Hayden 2/4, Toon 1/3 (2 RBI), Alexander 1/3 (HR, RBI)
Marshall: Clark 3.0 (6 hits, 5 runs), Chiles 2.0 (2 hits, 1 run), Bagby (1 hit, 1 run)
Graves: Hayden 6.2 (6 hits, 3 runs), Thompson 0.1 (0 hits, 0 runs)