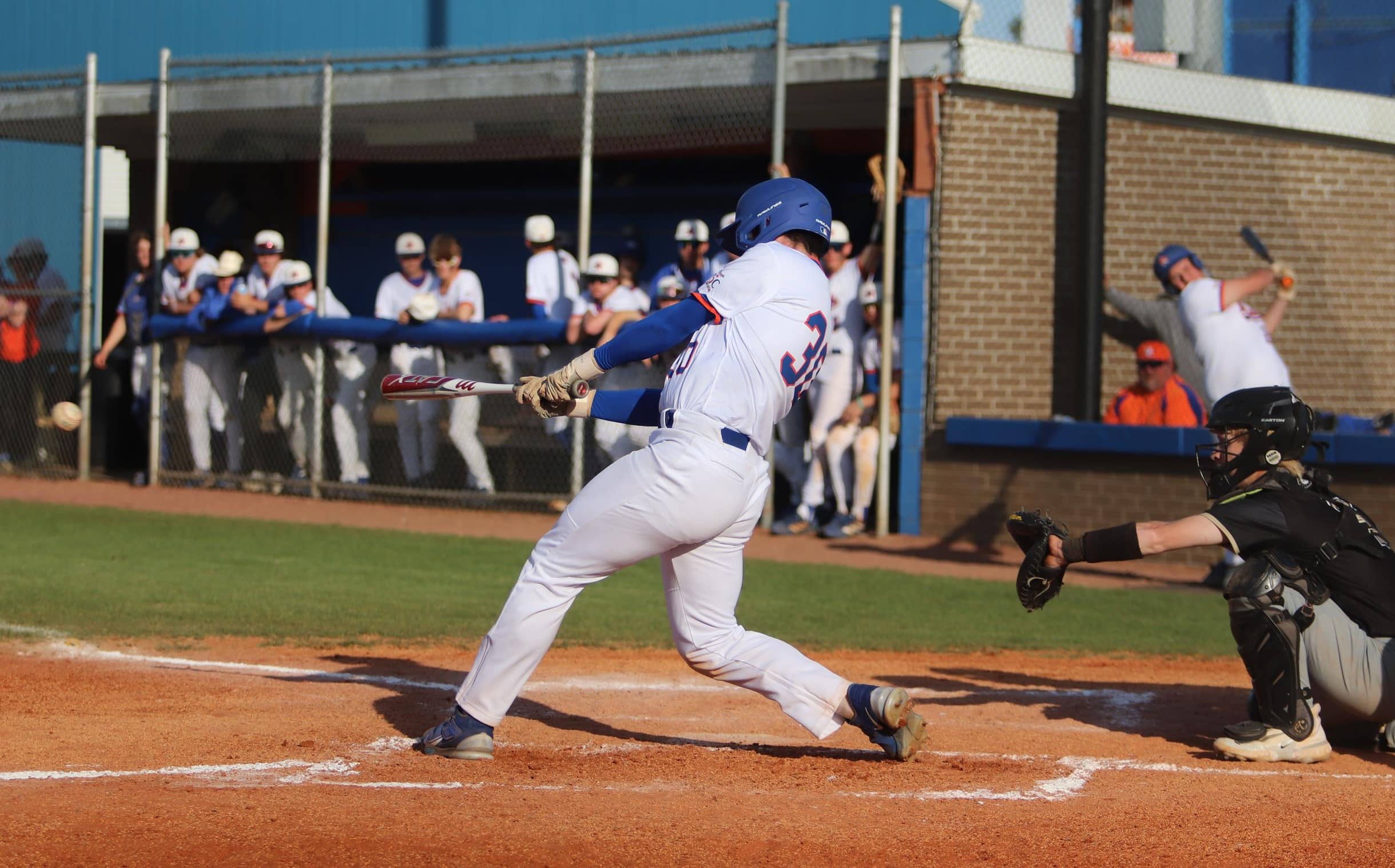 Tuesday, Murray beat Marshall County 10-7 but the Marshals returned the favor on Thursday by trouncing the Tigers 12-1. The 12 runs over five innings came on six hits and Carter McKinney earned the win, striking out four and giving up just one hit.
The Marshals led 4-0 after three innings. Three runs in the top of the second came on a home run by Jace Driver after McKinney led off with a double and Wilson Shadowen reached on a walk. A run in the top of the third came across the plate on a double off the bat of Alex Staples.
Murray's only run came in the bottom of the fourth on a bases loaded walk by Thomas Renick.
The Marshals 8-run top of the fifth began with the bases loading up on a walk by Chase Shelton, Alex Staples was hit by a pitch and Gavin Clark hit a single. The runs started rolling in on singles by Chase Hayden and McKinney, a bases loaded walk by Driver, an error, Shelton sacrifice and another Murray error that brought in the final two.
The Marshals improve to 15-10 and will play at Carlisle County (13-10) on Tuesday.
Marshall    0  3  1  0  8  x  x   12  6  0
Murray       0  0  0  1  0  x  x   1  1  3
Marshall (15-10): Shelton (RBI), Staples 1/3 (2B, RBI), Clark 1/3, Hayden 1/2 (RBI), McKinney 2/3 (2B, 2 RBI), Driver 1/2 (HR, 4 RBI), Cope (RBI)
Murray (9-10): Starks 1/1, Renick (RBI)
Marshall: McKinney 5.0 (1 hits, 1 run)
Murray: Garner 3.0 (3 hits, 4 runs), Renick 1.0 (3 hits, 7 runs), Crouch 1.0 (0 hits, 1 run)