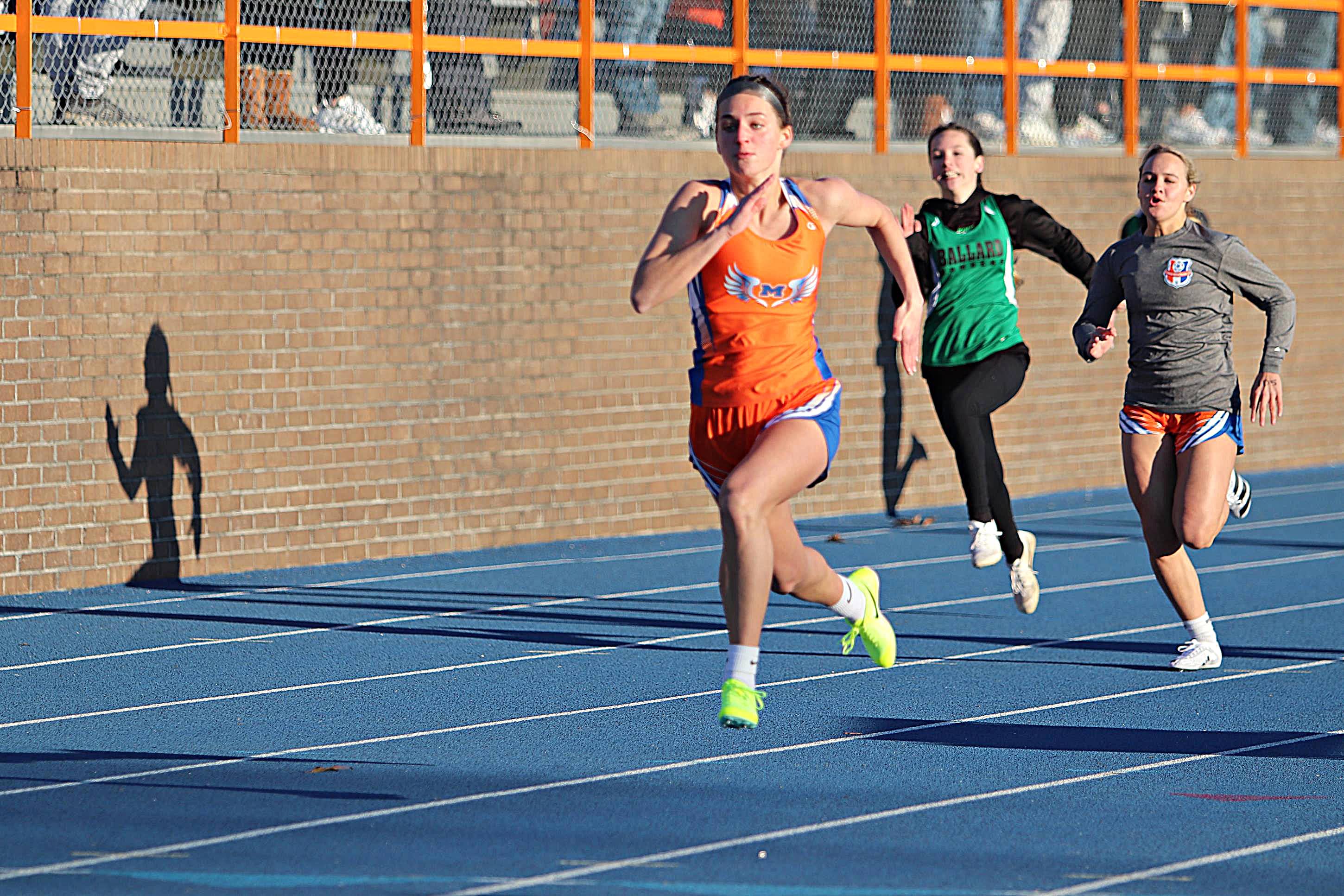 Marshall County began their outdoor track and field season with their annual All-Comers meet on a cold Tuesday evening. An abbreviated meet designed to give track and field athletes an early season test.
Marshall County's girls' and boys' teams both took first in the meet with 12 individual first place results between the two teams and according to the coaches, a large number of PRs.
Five first place finishes from the girls came from Presley Gallimore who won both the 100 (13.47) and 200 (27.75). Bailey Allred placed first place in the shot put (34-01), Georgia Hall took first in discus (100-09) and Presleigh Jenning won the high jump (4-10).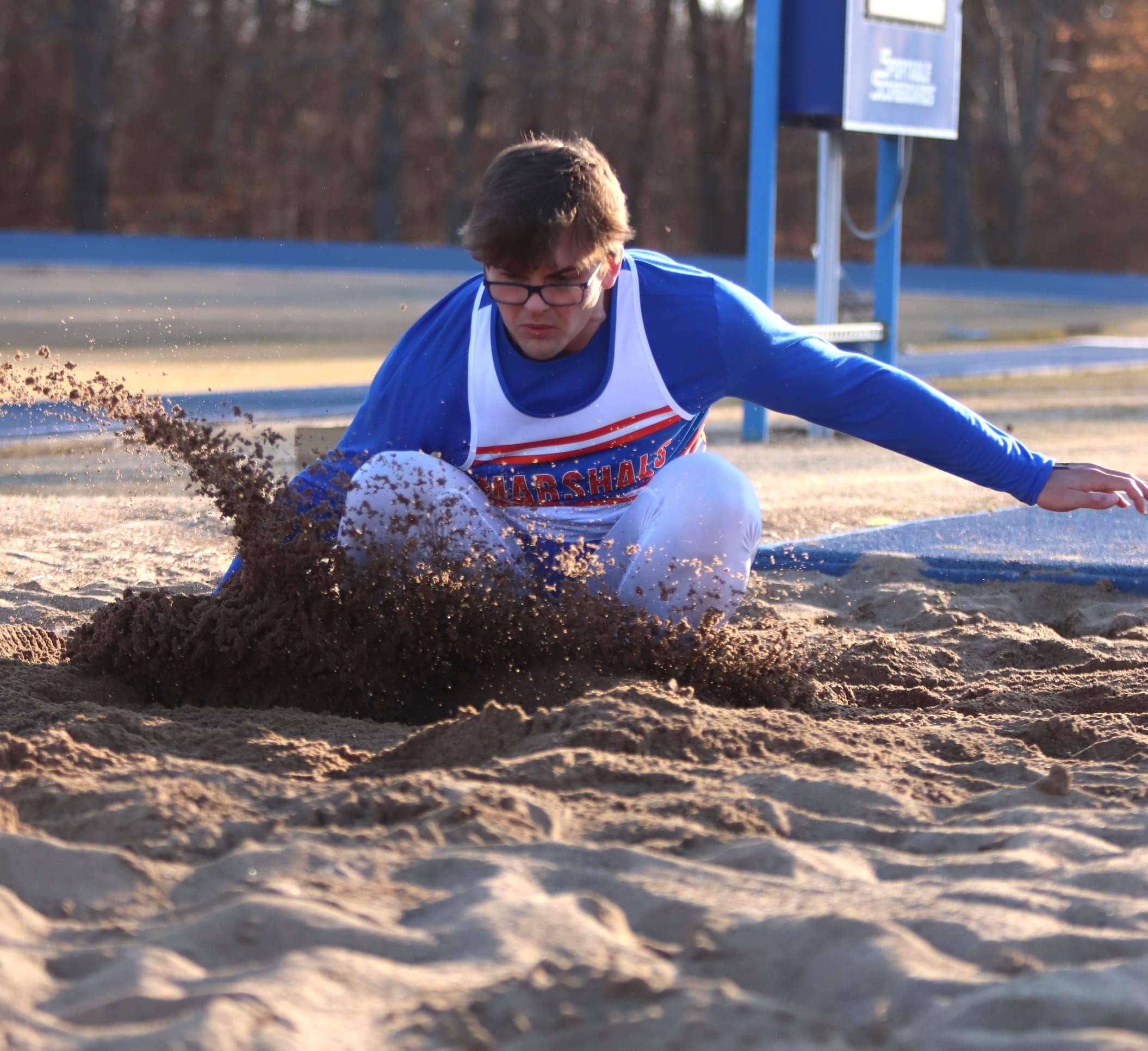 Tyler Orlandi was another double winner to lead the boys' team in their seven first place finishes. Orlandi won the 100 (11.64) and 200 (23.46). Five first place finishes came in field events. Joey Colley also recorded two firsts in the shot put (40-10.5) and discus (105-00).  Alexander Holman won the high jump (5-08), Jack Johnson in the pole vault and (8-00), Aiden Dunigan the long jump event (19-06.50).
The teams will compete in a meet this Saturday at Lebanon High School.
Top 10 finishes from the Marshall County teams:

100                                                           
1st Presley Gallimore
5th Clara Boddy
6th Zoe Maxlow
10th Kaylee Shupe
200
1st Presley Gallimore
2nd Izzy Washburn
4th Zoe Maxlow
5th Allie Burkeen
800
2nd Jessica Reed
3rd Eden Sandlin
4th Mia McGregor
5th Scout Sandlin
100 Hurdles
5th Jordin Henson
6th Libby Stewart
High Jump
1st Presleigh Jennings
Long Jump
2nd Georgia Hall
4th Izzy Washburn
5th Mia McGregor
7th Clara Boddy
8th Abby Jo Hart
Shot Put
1st Bailey Allred
2nd Phoebe Ramsey
8th Violet Thomas
9th Carson Blossom
Discus
1st Georgia Hall
2nd Audrey Grace Brown
5th Carson Blossom
8th Violet Thomas
100
1st Tyler Orlandi
2nd Preston Lamb
4th Isaac Hodges
5th Cade Sorrells
6th Ethan McCarty
7th Jeremy Jaco
8th Isaac Kinsey
10th Aiden Dunigan
200
1st Tyler Orlandi
2nd Preston Lamb
3rd Ethan McCarty
4th Cade Sorrells
5th Isaac Hodges
6th Isaac Kinsey
8th Jeremy Jaco
9th Avery Lovett
1600
5th Daniel Walker
10th Sam Martin
High Jump
1st Alexander Holman
4th Stephen Claborn
Pole Vault
1st Jack Johnson
Long Jump
1st Aiden Dunigan
2nd Alexander Holman
Shot Put
1st Joey Colley
4th Bryce York
Discus
1st Joey Colley
2nd Deegan Croley