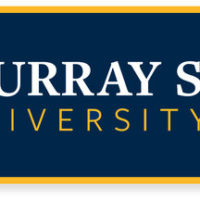 Murray State University Racer Report: February 13-17

MURRAY, Ky. – The latest Murray State University Racer Report includes student, faculty, staff and alumni accomplishments, announcements, upcoming campus events and more for the week of Feb. 13-17.

**

Dr. Abdulrahman Yarali, professor of cybersecurity and network management at Murray State University, is the author of the recently published book "From 5G to 6G: Technologies, Architecture, AI and Security," distributed by Wiley-IEEE Publishers with plans to be on the market by August 2023.

As an essential component of the digital transformation rapidly reshaping business and society, 5G has been developed with the potential to impact ubiquitous connectivity by enabling the Internet of Everything (IoE), smart cities, digital healthcare and many more sectors of the economy. However, it is well understood that technological advancement is the main driver of economic growth and opportunity. The latest advancements in wireless standards will help drive innovation and new business models, paving the road to the development of 6G technology over the next decade and preparing society for a transition from industry 4.0 to society 5.0 with multi-dimensional communication connectivity of ground, space and sea.

The book provides an overview of this transition which will stimulate new economic ambitions and societal needs tied to digitalization, as well as offering a snapshot of a moment in which 5G establishes itself and 6G draws ever nearer.

"Wireless technology has seen exponential growth in the past decades, becoming the largest and fastest-growing industry in the history of the U.S. economy. Qualcomm estimates that in the U.S., 5G will generate up to $1.5 trillion in additional GDP by 2025 and will create or transform up to 16 million American jobs including full-time, part-time, and temporary jobs in the United States," said Yarali.

"From 5G to 6G" focuses on recent advances in wireless technology that bring 6G closer to reality, as well as the near-term challenges that still have to be met for this transition to succeed. The result is an essential book for anyone wishing to understand the future of wireless telecommunications in an increasingly connected world. The 12-chapter book highlights many subjects relating to 6G applications, AI, and Machine Learning for intelligent, secure, green networks and technologies that loom ever larger in wireless communication. The book presents a discussion of subjects including haptic communication, tactile internet, wireless brain-computer interaction, automation and manufacturing, smart healthcare, immersive reality, cybersecurity, and treatment of the ongoing infrastructural and technological requirements, challenges, and future research directions for 6G.

"With its initial commercialization during 2028, 6G testbed and pre-commercialization infrastructures will reach $5 billion, and according to Market Research Future, 6G is expected to create a revenue of $340 billion, expanding at 58.1% CAGR by 2040," said Yarali.

Murray State University's Cybersecurity and Network Management (CNM) program is among 370 schools designated as the National Center of Academic Excellence in Cyber Defense (NCAE-CD) by the NSA (National Security Agency). The CNM program offers students a broad and rich foundation that keeps pace with growing cybersecurity and networking technology trends. Murray State's Program of Distinction, CNM, has tracks designed for Cybersecurity, Wireless Communications and Network and Systems Administration. Learn more at murraystate.edu/cyber.

**

Murray State University's Racer Nation Orientation sessions are open for fall 2023 incoming freshmen and transfer students at murraystate.edu/orientation.

A required event, Racer Nation Orientation provides new students the opportunity to register for classes, order their Racer Book Bundle, meet faculty, staff and students as well as meet fellow incoming students through a variety of special programs and activities. Additional programming will be offered for parents and family members.

"Orientation is an essential part of any student's transition to life as a new Racer. Whether the student has just graduated high school or is transferring from a different institution or career, orientation provides an opportunity of growth. We learn together, laugh together, and make Murray State our home together!" said Murray State student Hanan Stiff, an orientation student team member.

Individuals with questions may email Beth Acreman, associate director of new student programs, at msu.newstudentprograms@murraystate.edu or call 270-809-2896.

Prospective students who are interested in joining the Racer family for the 2023-2024 academic year can learn more, schedule a campus or virtual visit and apply for admission at admissions.murraystate.edu.

**

Dr. Jessica Dunn, associate professor in the Arthur J. Bauernfeind College of Business and Department of Economics and Finance at Murray State University, will lead the Southern Economic Development Council (SEDC) Economic Development Finance Summit. Held on Feb. 23, the summit is a core element of the SEDC Professional Development Initiative and will discuss the fundamental finance concepts, tools, programs and practices imperative to economic development success. Representatives from 17 states are expected to attend.

**

Murray State University's Horticulture Club won first place overall in the Southern Region ASHS Horticulture Judging Competition. This is the fourth year in a row that the team has taken first place. Matthew Laun (Corbin, Kentucky), Savannah French (Henderson, Kentucky), Josie Hooten (Red Bud, Illinois), Payton Baker (Imperial, Missouri) and Jonathan Barnes (Utica, Kentucky) competed, and Allie Maternowski (Hopkinsville, Kentucky) coached the team along with advisor Dava Hayden. Laun won first place overall individually, first place in fruit judging and first place in the floriculture/greenhouse category. French won third place overall individually and second place in woodies. Hooten won first place in vegetable judging. Murray State won first place in both the woody and floriculture/greenhouse categories, second place in vegetable judging and first place in fruit judging. Murray State also earned first place in the outstanding club award.

The Ag Business Team and Agronomy Team also attended this conference and represented Murray State very well.

About Murray State University: Since 1922, Murray State University has provided a collaborative, opportunity-rich living and learning community that fosters personal growth and professional success through a high-quality college experience. Students receive support from inspiring faculty and staff and will join a distinctive campus community — the Racer Family. With nearly 10,000 students, Murray State prepares the next generation of leaders to join more than 80,000 successful alumni who make a difference in their community, across the country and around the world. We are Racers. The University's main campus is located in Murray, Kentucky, and includes five regional campuses in Ft. Campbell, Henderson, Hopkinsville, Madisonville and Paducah.

To learn more about Murray State University, please visit murraystate.edu.

Photo: Murray State University's Horticulture Club won first place overall in the Southern Region ASHS Horticulture Judging Competition. Pictured from left to right: Allie Maternowski, Jonathan Barnes, Matthew Laun, Mrs. Dava Hayden, Payton Baker, Josie Hooten, Savannah French.