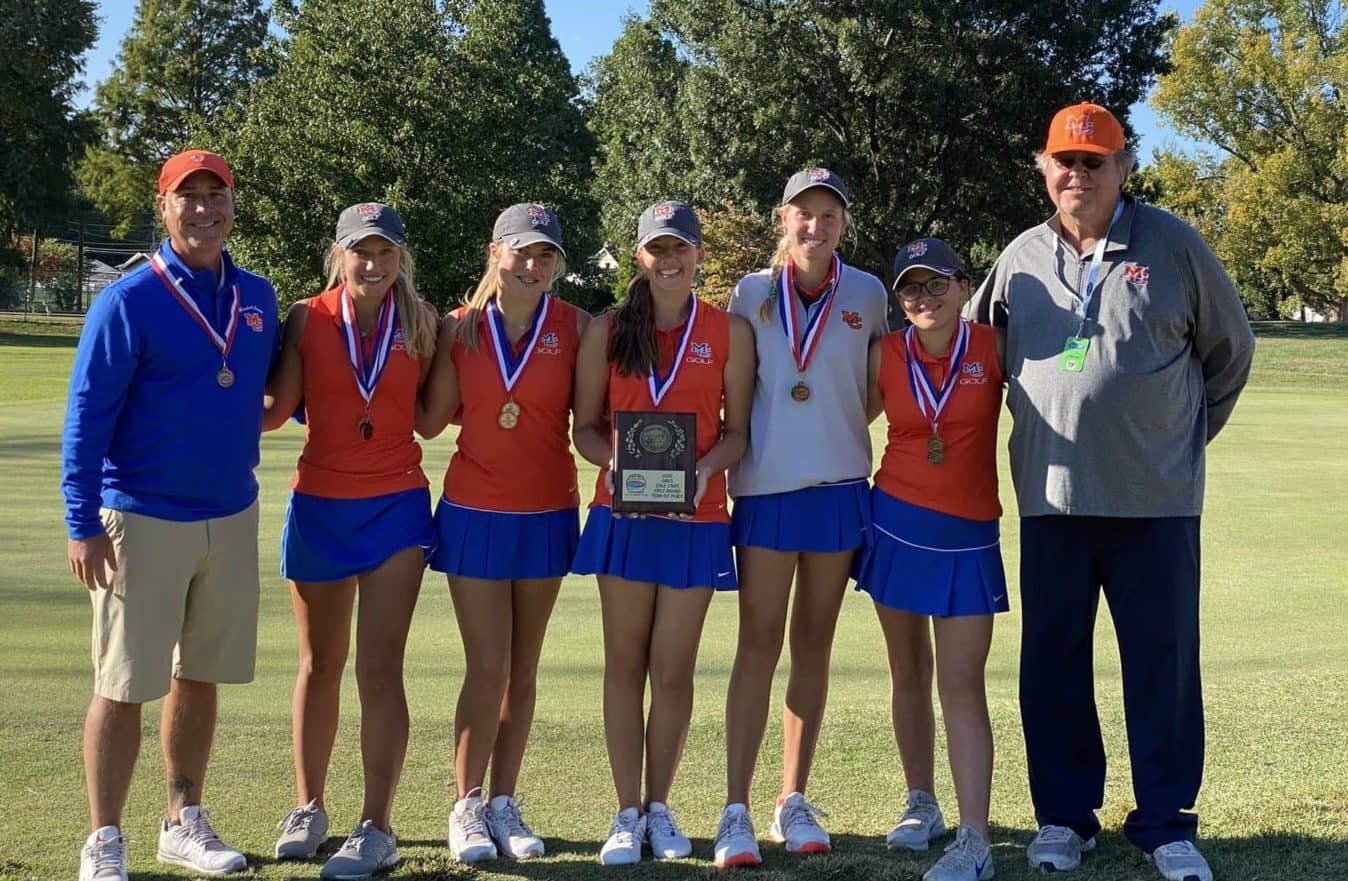 Marshall County's Lady Marshals won the opening round of the state tournament by 37 strokes over South Warren with a score of +30. South Warren was +67 and the team from Bowling Green finished third at +77 to round out the top three that will advance to next week's KHSAA State Golf Championships.
They will be looking to win a third straight state title on October 6-8 at Bowling Green Country Club.
Trinity Beth finished first with an even-par 72, one stroke better than Lyon County's Cathryn Brown at +1 (73). Region 1 golfers took the top three spots with Ballard Memorial's Madison Glisson taking third just one stroke back of Brown at +2 (74).
Scoring for the Lady Marshals following Beth, Katie Roberts tied for eighth at +8 (80), Skylar Waller tied at 10th at +10 (82), CeCelia Ray was +12 (84) to finished tied at 16th and Elsie Riley tied for 32nd at +19 (91).
Region 1 runner-up, Murray High, finished fifth at +89. Scoring: Macy Saylor 89, Emerson Vaughn 93, Jansyn Hays 93, Catherine Kim 102
Region 1 individuals:
Cathryn Brown 73 (Lyon County)
Madison Glisson 74 (Ballard Memorial)
Ellie Roof 81 (St. Mary)
Sophie Hollowell 83 (McCracken County)
Katie Abernathy 86 (Hickman County)
Javen Campbell 91 (Calloway County)
Claire Knoth 91 (Caldwell County)
Avery Sullivan 97 (Mayfield)
Addie Sullivan 98 (Mayfield)
McCall Moore 98 (McCracken County)