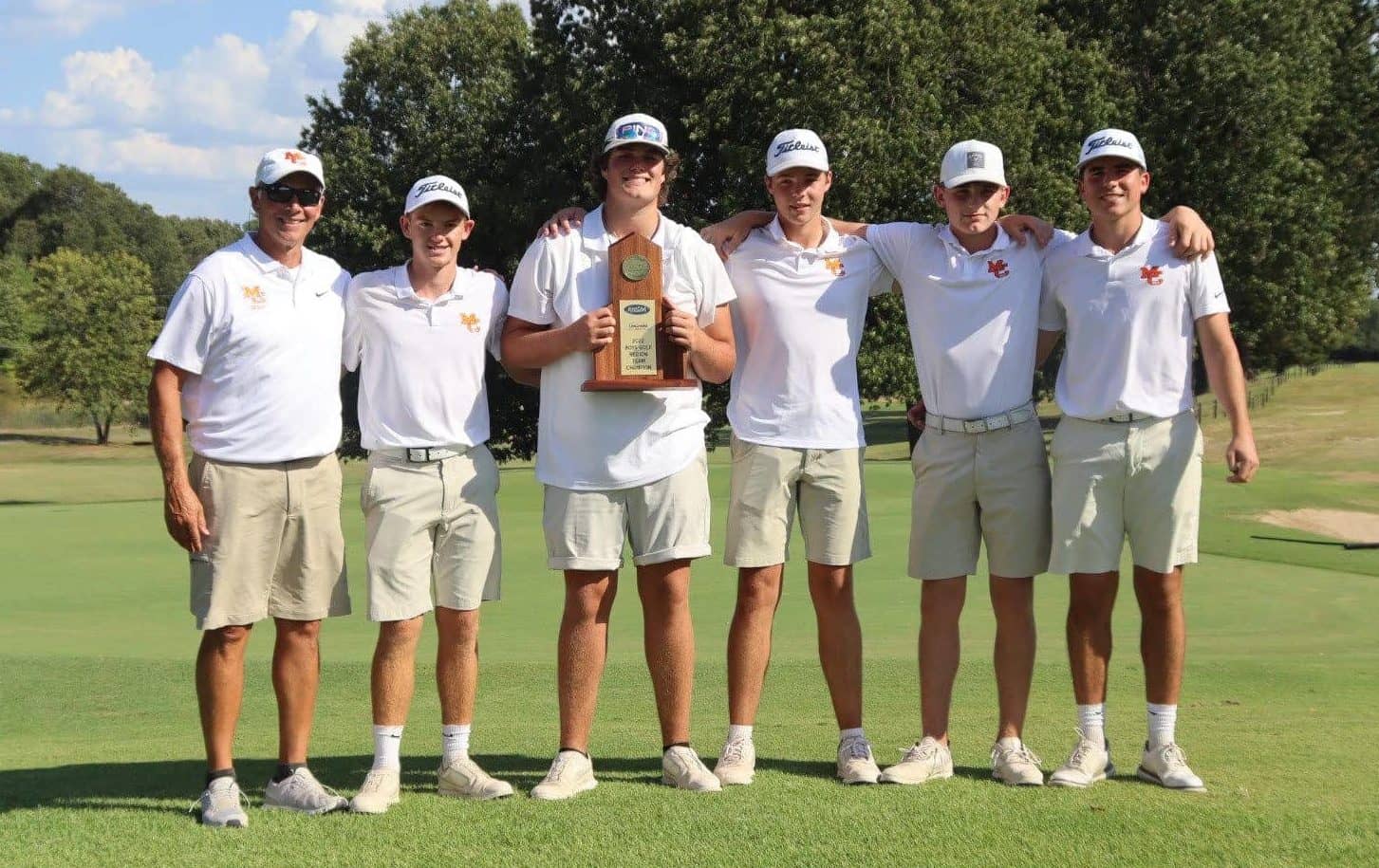 Marshall County's boys golf team won three straight Region 1 Championships before they were dethroned last season by St. Mary and the Marshals finished fourth. Wednesday at Paxton Park Golf Course, the Marshals reclaimed the Region 1 team title with a score of 300, beating St. Mary by nine strokes.
Trey Wall won the individual title with a 1-under par round of 70 to win by one stroke over Hunter Reynolds of Trigg County. The Marshals team scores following Wall – David Jack Morris shot 76, Ryan Stokes and Gunner Hoover both shot 77's and Logan Davis finished with 79.
This will be Wall's fifth straight trip to the state tournament after advancing last season as an individual and was a part of the Marshals teams that took third in 2020, fourth in 2019 and 10th in 2018.
With the new format this season, runner-up St. Mary will also advance to the first round which takes place at Owensboro Country Club on Monday, Sept. 26. Regions 1-4 will play in Owensboro, Regions 5-8 will play their first round at Heritage Hill Golf Course in Shepherdsville and Regions 9-12 will play at Winchester Country Club.
Runner-up St Mary scores: Aiden Hahn 75, Luke Wilson 75, Palmer Sims 79, Tyler Mueller 80, Jack Stewart 101
Joining the two teams next week will be the next 10 individual qualifiers which include Hunter Reynolds 71 (Trigg County), Jack Butts 73 (Paducah Tilghman), Ty Butts 74 (Trigg County), Travis Perry 74 (Lyon County), Grant Whitaker 75 (Murray), Cannon Ford 75 (McCracken County), Hayden Engler 75 (Christian Fellowship), Collin Whittington 77 (Caldwell County), Dallas Vinson 77 (McCracken County), Jeremiah Foster 77 (Crittenden County).