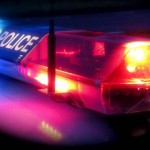 The McCracken County Sheriff's Office arrested six people in connection with an ongoing drug investigation on Sunday in Paducah.
On 08/14/2022 McCracken County Sheriff's Detectives conducted an investigation that revealed that illegal drug activity was taking place at 812 North 6th Street in Paducah.
During the investigation a deputy stopped a vehicle leaving the residence at 2:41 PM. During the stop, the deputy arrested a passenger in the vehicle, Michael Stewart, after he located Crystal Methamphetamine on his person.
As detectives continued their investigation, they observed the target (Dandre Porter) of the investigation leave the residence on a bicycle to deliver a quantity of Methamphetamine.   Detectives and deputies attempted to stop and arrest Porter, but he fled. Porter was arrested after a short chase at the intersection of North 8th and Martin Luther King, Jr. Blvd at approximately 4:00 PM. Detectives located 29 grams of Crystal Methamphetamine on Porter's person.
Detectives then executed a search warrant at the residence located at 812 North 6th Street. Four additional people were located at the residence, Brenda Middleton, Amber Cook, Glenden Belsha, and Melissa Alajous.
During a search of the residence, detectives located small quantities of Methamphetamine and assorted drug paraphernalia.  Middleton, Cook, Belsha and Alajous were arrested. Both Middleton and Alajous had outstanding warrants for their arrests.
All six individuals were arrested and lodged in the McCracken County Regional Jail.
Arrested: Michael W. Stewart, 50, of Virgie St, Paducah
Charges: Possession of Methamphetamine and possession of drug paraphernalia
Arrested: Dandre Porter, 49, of North 6th St Paducah
Charges: Fleeing or evading police, 1st degree, resisting arrest, trafficking in Methamphetamine and possession of drug paraphernalia
Arrested: Brenda D. Middleton, 45, North 6th Street of Paducah
Charges: Possession of Methamphetamine and possession of drug paraphernalia
Arrested: Amber E. Cook, 29, of North 6th Street of Paducah
Charges: Possession of Methamphetamine and possession of drug paraphernalia
Arrested: Glenden J. Belsha, 34, of North 6th Street of Paducah
Charges: Possession of Methamphetamine and possession of drug paraphernalia
Arrested: Melissa M. Alajous, 42, of North 6th Street of Paducah
Charges: Possession of Methamphetamine and possession of drug paraphernalia