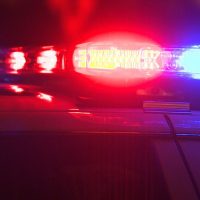 On June 23rd, 2022, at approximately 7:00pm, Deputies with the McCracken County Sheriff's Office were notified of a vehicle failing to stop for Massac County Sheriff's Deputies in Brookport, IL. Massac Deputies continued to pursue a 2010 Dodge Ram pick-up truck driven by 29-year-old Corey J. Leonard of Paducah, KY over the Brookport Bridge into Kentucky.
Leonard continued to flee from law enforcement on Cairo Rd. While fleeing from law enforcement, Leonard exited the vehicle he was operating while it was still traveling at estimated speeds of 50mph. The vehicle then left the right side of the roadway unoccupied, traveling through a stop sign and into two parked vehicles and a residence that was occupied on Cairo Rd. Leonard then fled on foot. After a brief foot pursuit, Leonard was then captured.
During the investigation, Leonard was found to be in possession of over 7 pounds of Marijuana and approximately $2500.00 in cash believed to be proceeds from illegal drug sales.
Due to the injuries sustained from exiting a moving vehicle, Leonard was transported to Mercy Health Lourdes Hospital where he was later airlifted to Vanderbilt Hospital for treatment of his injuries.
Charges are currently pending for 29-year-old Corey J. Leonard of Paducah, KY.