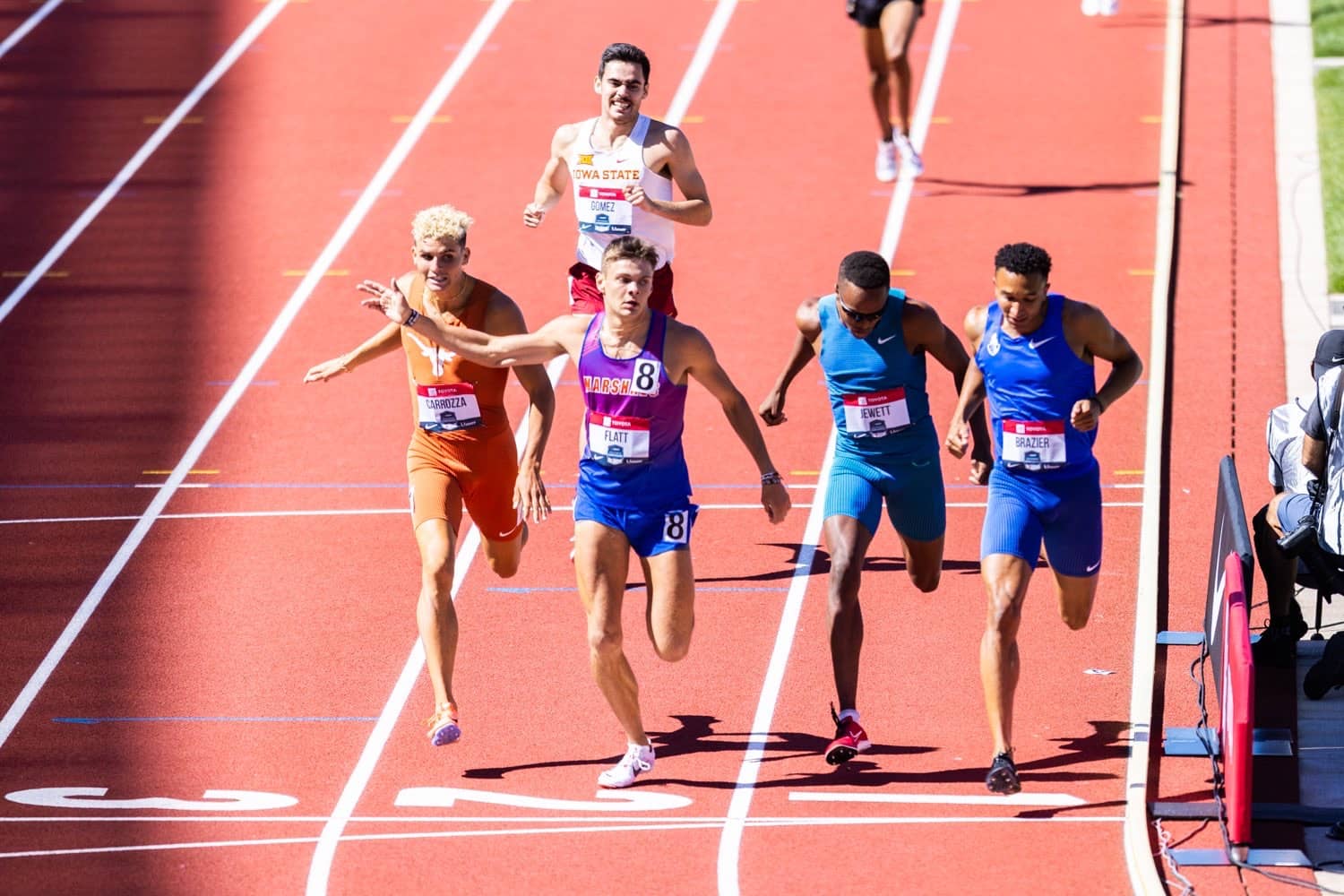 Cade Flatt put his talents to the test against the fastest 800 meter runners in the nation, competing in the US Track and Field Championships at Hayward Field in Eugene, Oregon. The track and field athletes are competing for a spot on the US team for the World Championships July 15-24 at Hayward Field.
In Thursday's first round heats, Cade finished second in Heat 2 with a time of 1:46.53 to automatically advance to Friday's semi-finals with the second fastest time out of all four heats. Top three in each heat automatically qualified and the next four fastest times.
In the first of two semi-finals on Friday, Cade finished just out of the top three automatic qualifiers and had to wait until the conclusion of the second semi to see if his time made the cut. He finished just out of the top eight in ninth place and .07 from making the finals.
Brandon Miller of Texas A & M will take the fastest time of 1:46.20 into Sunday's 800 meter final.
Cade has been chasing the national high school 800 meter record of 1:46.45 by Michael Granville set in 1996. He came .03 from it at the New Balance Nationals Outdoor in Philadelphia on June 17, finishing with a time of 1:46.48.
That record will live to see another day with Cade now set to enter his freshman year at the University of Mississippi. The eighth qualifier in the 800 meters on Friday was University of Mississippi senior, Baylor Franklin, who ran a time of 1:46.93 to snag the final spot in Sunday's finals.