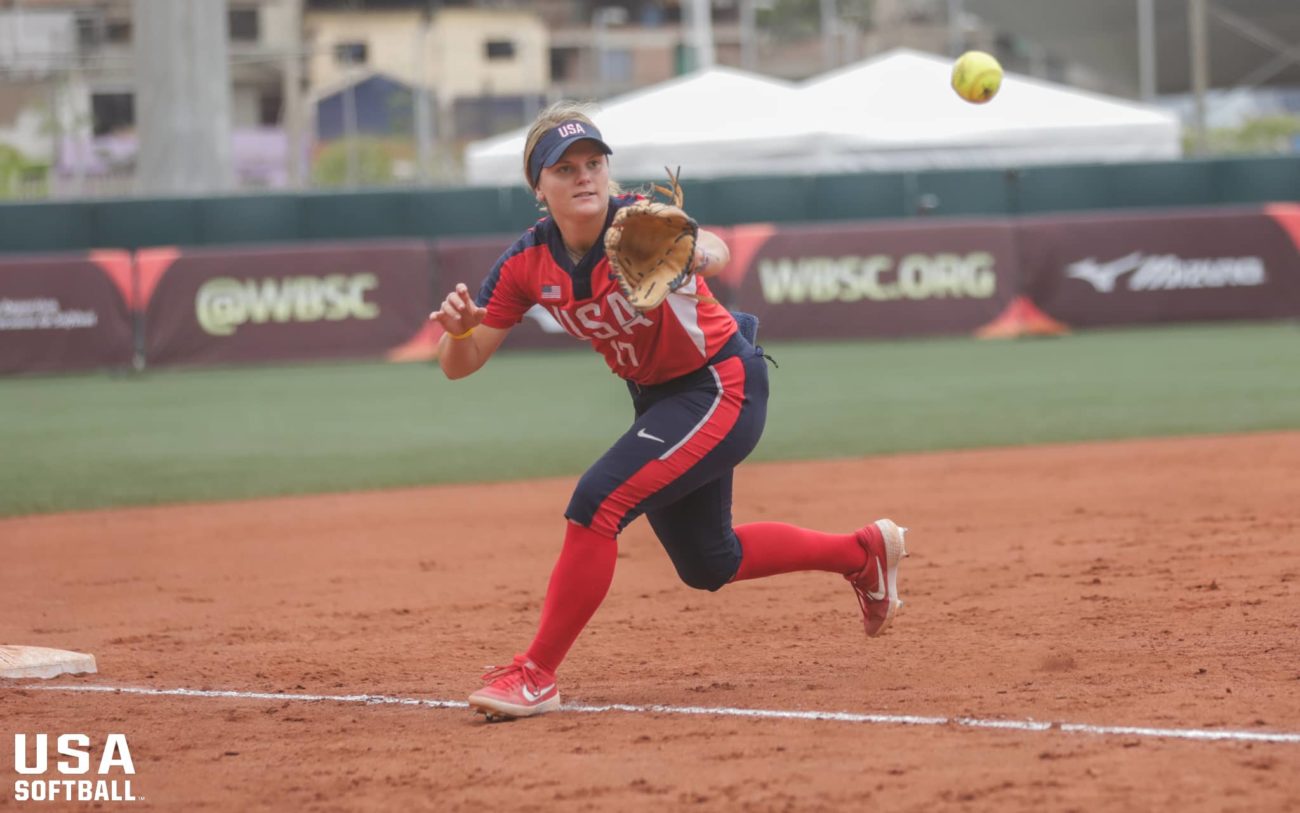 By LARRY VAUGHT
Playing for Team USA was the "opportunity of a lifetime" for Kentucky sophomore shortstop Erin Coffel who got to play with some of the nation's best players during the Under-18 World Cup in Peru in December.
"It taught me how to have fun. The international level of play was not as good overall as the SEC but I learned to just enjoy the moment with who I am with. It definitely brought me a different perspective," Coffel said.
Coffel hit a team-high .478 in the eight games — the second best average of any player in the tourney — with a slugging percentage of .870, the best in the event. She had two home runs, drove in seven runs, scored nine times and had a hit in all but one game. She will also play for Team USA in the Pan-American Games this summer.
"It definitely added to my confidence," Coffel said. "Toward the end of the season, I did not have the outcome I wanted to have but part of that comes from playing in the SEC because it is so tough. Playing for Team USA boosted my confidence but I can't let myself get too high because I know how the SEC can humble you."
Coffel had a UK freshman record 16 home runs last year and drove in 56 runs while hitting .337. She is a preseason all-SEC pick by the league coaches and was slotted at No. 69 in the top-100 list by Extra Innings Softball.
Coffel got off to a blazing start in 2021 before her home runs and hits both dropped a bit in SEC play.
"The SEC can be humbling. That's why I think this preseason going against some good competition will help us in SEC play," she said. "I tried not to question my confidence last year in SEC games. My teammates and coaches helped me a lot and I know you are not going to have success all the time. In softball, you are going to fail a lot. I am just grateful for the teammates I have.
"I had never played in the SEC but I had a good idea what it would be like. I knew I wasn't going to have as much success as I had in the preseason (non-conference). That's just how it is."
That's part of why playing for the U.S. national team was fun. It was her first time being out of the county and she got to visit Peru and Columbia.
"I was obviously a little nervous because I did not know anyone on the team but we all shared our college stories and bonded very well," Coffel said.
She also played third base for Team USA — a position she had only played a little bit during travel softball — and was named the best third baseman in the World Cup.  Coffel said it helped with reaction time having to read "slappers and bunters" and now she feels more comfortable helping younger players who might play third base at times this year for UK.
Kentucky coach Rachel Lawson says Coffel was "outstanding" defensively during the preseason. Lawson recalled a year ago when she was not sure if Coffel or Emmy Blaine would start at shortstop.
"Opening day I went with Erin and she was outstanding," Lawson said. "Erin worked so hard this summer and through the fall and looks understanding."
Coffee knew she needed to improve defensively and admitted at times last year she was "not a reliable shortstop." She worked to increase her agility, speed and range during the offseason.
"When things are not going my way I want to be a source teammates can come to and see I am having fun even if I am not doing well," Coffel said. "Coach Lawson challenges me every day to be better."
Coffel won't reveal any specific goals she has in mind for herself but admits there are some.
"I can be hard on myself. I have those goals in mind but I don't want to think about them," Coffel said. "I am working to be a great teammate. I can't put that into numbers. I always want to exceed my numbers from the previous year but I also just want to be a reliable teammate.
She drove in six runs and homered once as UK went 4-1 to open the season at the Northern Lights Invitational in Leesburg, Fla.
---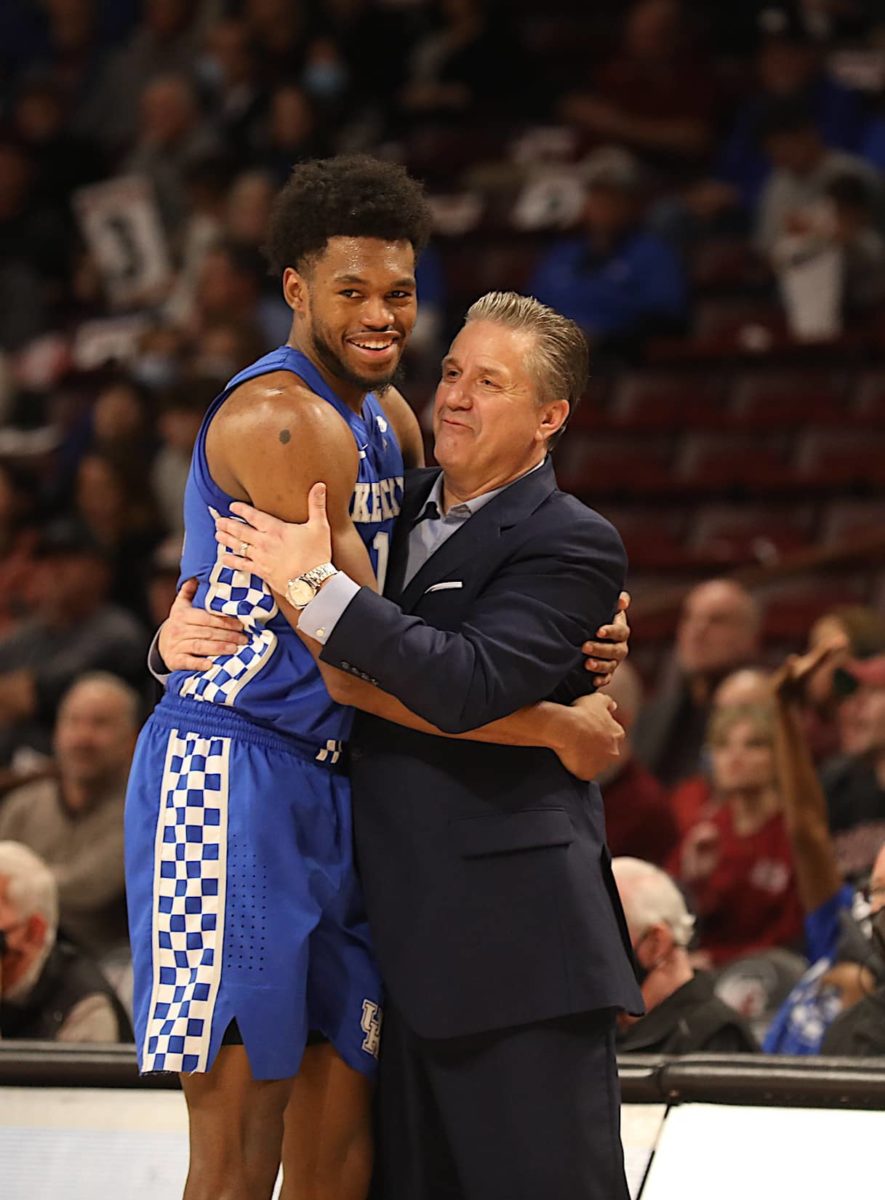 After Kentucky's win over South Carolina on the same night both Auburn and Duke lost, the Cats still could not quite climb to a No. 1 seed in Jerry Palm's bracketology for CBS Sports. However, he did admit that UK was certainly trending in the right way after winning eight of its last nine games with the South Carolina win.
"I think their only loss in like the last 10 games is the one at Auburn. So they're really coming around," Palm said when asked about UK's Final Four chances on CBS Sports HQ. "Obviously the win at Kansas was a statement game.
"The talent on that roster, I don't think anybody ever thought they weren't a potential Final Four team. But lately over the last month, they've really been starting to play like it. Unfortunately, Auburn is not going to Rupp (Arena), so the next time they could play each other would be in the SEC Tournament.
"But Kentucky still has some good games left so that they can resume build a little bit and maybe even make a run at a No. 1 seed."
Kentucky has to play at Arkansas, the team that beat Auburn last week, as well as Tennessee.
The Wildcats have risen to No. 2 on statistics website KenPom, and No. 4 in the NCAA Evaluation Tool (NET) used by the NCAA Tournament selection committee to gauge teams for seeding and selection purposes.
"They are the real deal. It's hard to find a weakness in this Kentucky team," ESPN analyst Jimmy Dykes said. "They can win in so many ways. All the pieces are there for a deep run."
---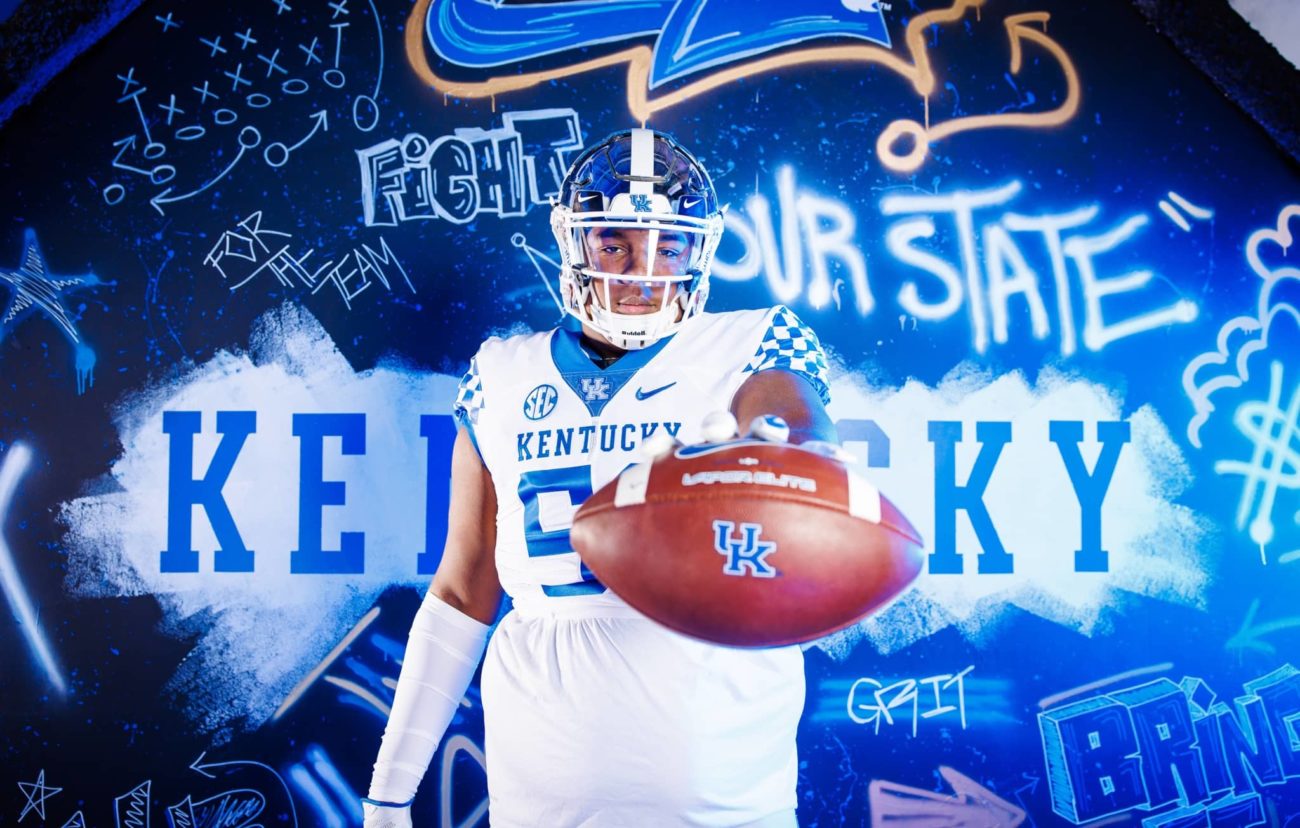 Kentucky defensive line coach Anwar Stewart says he likes to recruit players who love football. So how does he know if a potential recruit loves football?
"Our defensive staff want to talk recruiting with kids who love ball," Stewart said. "When I talk to a kid on the phone or in person, I ask him what he likes to do with his off time or what he likes to do on Saturday and Sunday.
"If he says he likes to chill and hang out with my boys and play PlayStation, those are kids who probably do not love ball. We want to hear that he watches football, either college or NFL or both."
Stewart said 2022 defensive line signees Tomiwa Durojaiye, Quentel Jones and Deone Walker all "love ball and are passionate" to fit in perfectly with the UK football culture.
"Tomiwa is somebody who really loves ball. This kid is a football junkie. He's very athletic and moves very well. He needs to gain weight but I really like his upside. He has long limbs and is very good," Stewart said. "Jones is not as polished but he is 6-3 with long arms and football is everything to him.
"I want to establish a dominant front and Deone is one of those guys who can help us change the whole culture here."
Kentucky also recently signed Delaware defensive lineman Noah Matthews.
"I don't think we are ever going to be satisfied with how we do recruiting-wise. Depth is what you always want," Stewart said. "Once somebody comes out, the next person who goes in, you do not want to miss a beat.
"The other component is the daily competition in the weight room, classroom, practice field. The more good players you bring in, the more competition you have and the better that makes everybody."
Stewart also likes his returning defensive linemen and says not to overlook Kahlil Saunders, who played in four games as a true freshman with two tackles for loss.
"Kahlil is one guy who does not get talked about a lot. He is going to be really good," Stewart said. "He has long arms and can really run. He is going to be a dominant kid I think.
"But I really think we have a roomful of good players. I just have to develop motors like Josh (Paschal) had. I have got to pull the goodness and greatness out of these guys every day because they all have a chance to be a starting lineman. I would like to have a rotation eight or nine deep and it's my job to get them all ready."
---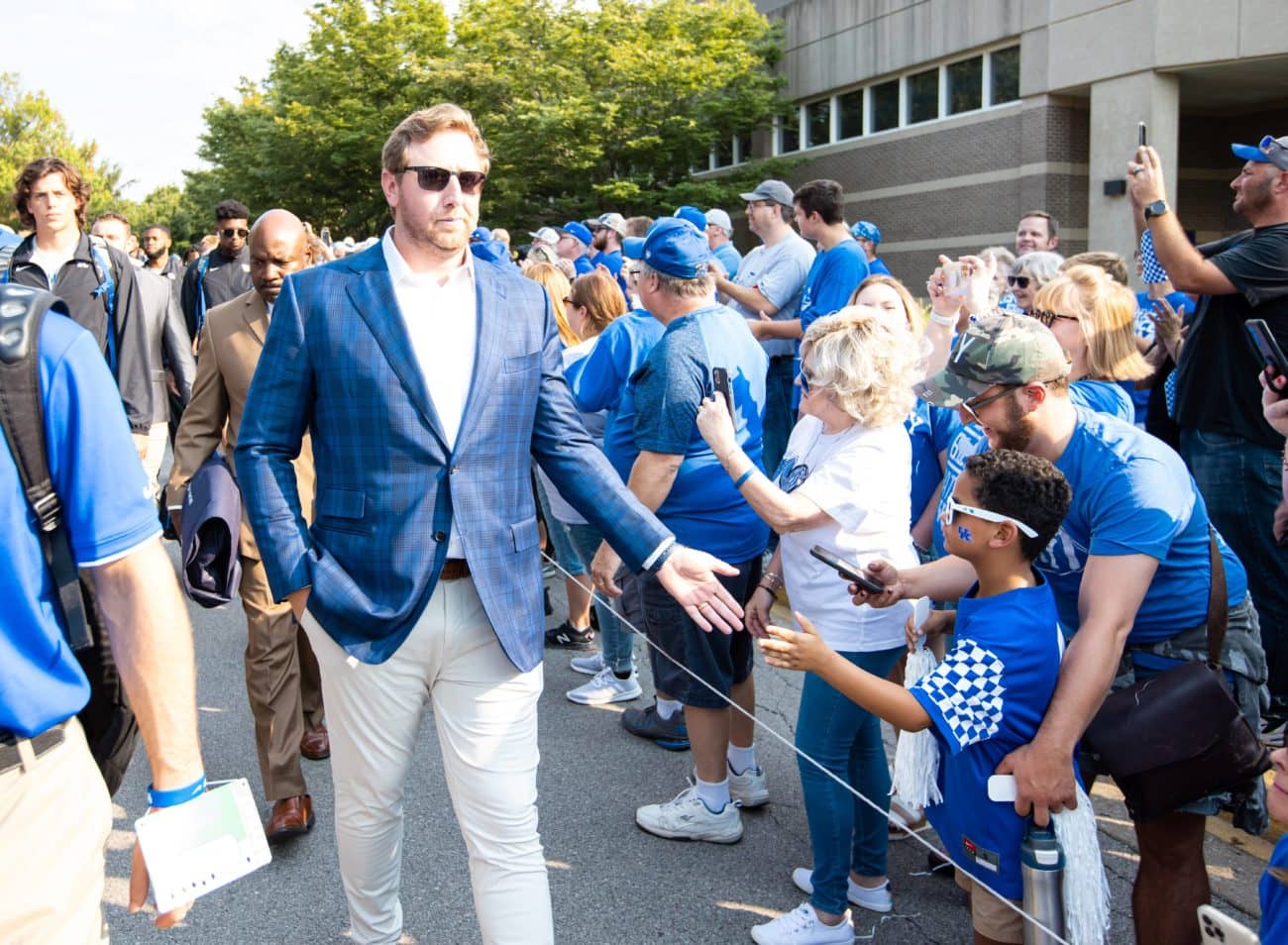 Kentucky offensive coordinator Liam Coen has had his name mentioned with several college and NFL coaching opportunities in the last few weeks and even was talked about by Bengals coach Zach Taylor before the Super Bowl.
"I think the world of Liam, I think he's a tremendous football coach," Taylor said. "Kentucky's really lucky to have him."
Taylor recalled he was coaching at Cincinnati when the Bearcats were preparing to play a team that had faced Maine where Coen was the offensive coordinator.
"I remember thinking, 'Maine's offense is really good! Who runs this show?' And I remember looking it up and Liam Coen's the offensive coordinator," Taylor said. "He's done a great job and he's going to be a head coach in one of these leagues soon enough — college or pro. That's how much I think of his football IQ and his work ethic and his relationship with his players.
"I really think the world of Liam. No surprise, I watched every game they played this year whenever I could—just to see the cool things he was doing."
Taylor remembered when he was with the Rams and someone recommended Coen as a possible quarterbacks assistant coach.
"I told them that I had never met the guy, but I knew that his film proved that he belonged in the league," Taylor said. "He interviewed, he knocked it out of the park, we hired him, and he was a great addition to that staff. I know that he and (head coach) Sean (McVay) got really close as well."
But believe it or not, Taylor also has a relationship with UK defensive coordinator Brad White who was his host on his visit to Wake Forest before he signed with Wake Forest.
"Brad White was my host on my Wake Forest trip when I signed with Wake Forest," Taylor said. "So, Brad got me to Wake Forest. We played on the same team there for two years. It's awesome to see him as well. I think it's two of Rhode Island's finest—Brad White and Liam Coen—leading the charge over there at UK."
---
John Calipari has talked often this year about his team not having a bad practice, a statement that assistant coach Chin Coleman totally embraces.
"I think it's because of our locker room. You have got to have your locker room won before you can win basketball games and so we've won the locker room," Coleman said. "Our guys all like each other. They like being around each other. They like competing against each other. They like seeing each other and they celebrate each other.
"These guys are pushing each other.  Coach Cal obviously does a good job of keeping a good balance in the competition and getting guys better.
"They all bought in and when you get a locker room that is connected like that, it's fun to coach. It's fun to be around and it's fun to be around each other and I think that's one reason they don't get rattled in tough environments."
---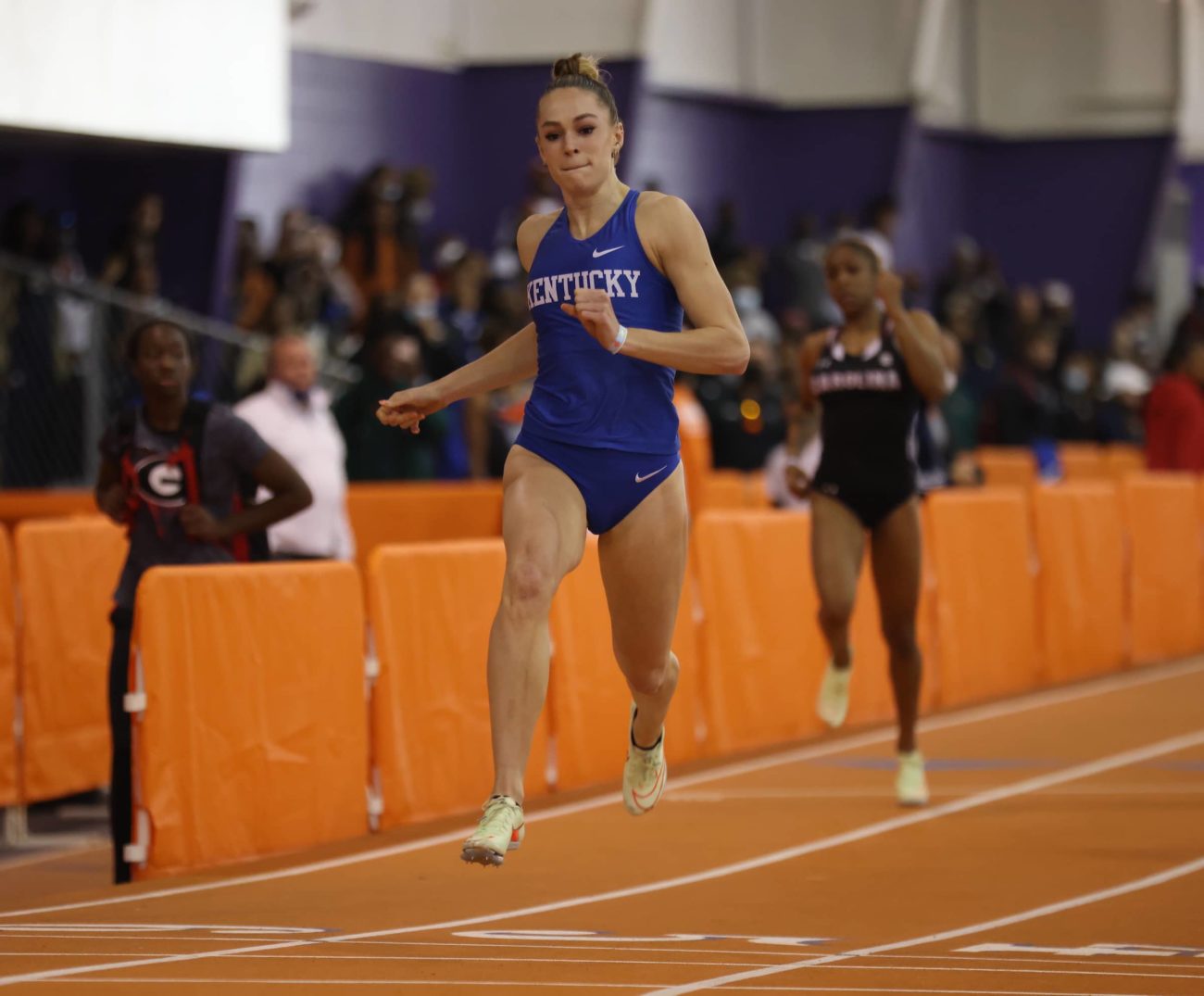 With the success of Kentucky men's basketball it's easy to overlook what senior sprinter Abby Steiner is doing.
She tied the 60-meter school record in 7.12 seconds last Friday at the Tiger Paw Invitational at Clemson and then came back on Saturday to finish the 200-meter dash in 22.37 seconds, a collegiate best breaking her own mark of 22.38 set at the 2021 NCAA Indoor Championships.
Steiner's 200 was the fifth fastest in the world all-time indoors and second fastest in American history. She was also part of the 4×400-meter relay team Saturday that won in 3:27.27, the current world-leading time and fourth fastest in collegiate history.
"Just to see the work she's put in, the diligence, the excellence in which she operates and to see what the Lord has allowed (assistant) coach (Tim) Hall to do with her as our sprint coach, I think she's going to run faster. I think she's going to run a whole lot faster," UK coach Lonnie Greene said.
"This was her first 200 on a banked surface so when we get to the conference meet or the national championships, I could see her putting it to a point where it's going to be there for 30 or 40 years."
Teammate Alexis Holmes ran the NCAA-leading 400-meter time of 51.27 seconds at Clemson and was also on the 4×400 relay team with Steiner. Her 400 time is the best in the world this year and second-fastest ever at UK behind recent Olympic gold medal winner Sydney McLaughlin (50.36).
---
Quote of the Week: "I went home because I went through a lot since I came to America from my transition. Obviously I have a host family and they are family, but sometimes you need … your own mom and dad, family and brothers," Oscar Tshiebwe on his first visit to his home in Lubumbashi, Democratic Republic of the Congo in six years last summer.
Quote of the Week 2: "He controls the heartbeat of Kentucky and every Kentucky kid will tell you the same thing," ESPN analyst Jimmy Dykes on Oscar Tshiebwe.
Quote of the Week 3: "He impacts the game. The good news is, if he's struggling and he needs to come out, we're fine. How many point guards impact the game like he does? Not many, not many in this country," Kentucky coach John Calipari on point guard Sahvir Wheeler.