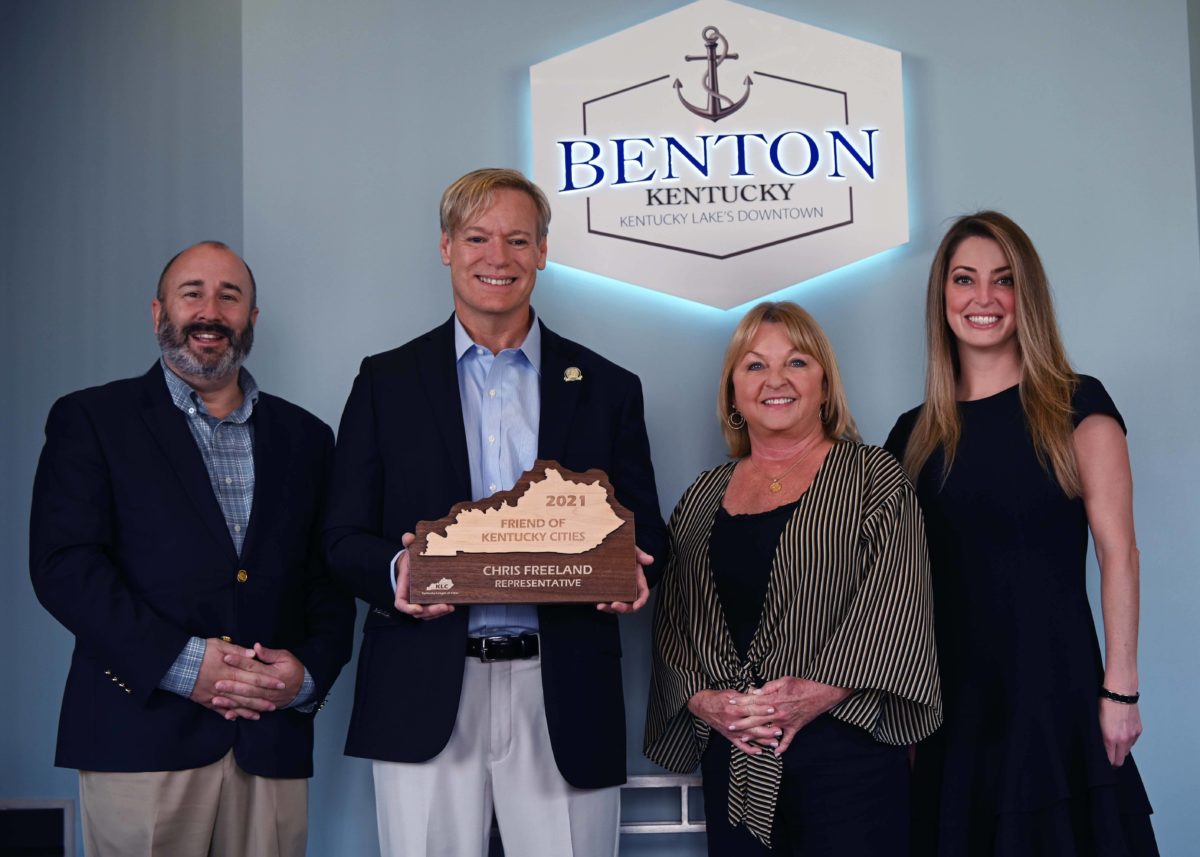 BENTON, KY – The Kentucky League of Cities presented Representative Chris Freeland (R-Benton) with a "Friend of Kentucky Cities" award. KLC bestows the award upon legislators who perform outstanding work advocating for issues that impact cities across the state.
Representative Freeland carried Senate Bill 66 in the 2021 Regular Session of the General Assembly. The KLC initiative ensured cities could continue to operate summer camps for children.
KLC Executive Director/CEO J.D. Chaney noted, "Representative Freeland's years of service on the Benton City Council are invaluable as he helps us communicate with other legislators on the impact of bills on the cities they represent. His understanding of city government was also key to the support he provided for Senate Bill 66, which will directly impact families in cities across the state. Several cities faced the very real possibility of canceling summer camps because of inconsistent state requirements that Senate Bill 66 addressed."
"I am excited and honored to receive this award from the Kentucky League of Cities," responded Representative Freeland. "It was a pleasure to collaborate on Senate Bill 66, a law that I know benefits our next generation of Kentucky leaders."  He also thanked the League for supporting House Bill 273. "During the 2021 Regular Session, I was grateful for KLC's support of the Bailey Holt-Preston Cope Victims Privacy Act, which protects crime victims' privacy by amending the Open Records Act. I look forward to continuing our partnership as we strive to make Kentucky the best place to live and work."
KLC Director of Public Affairs Bryanna L. Carroll thanked Representative Freeland for his support of home rule. "Youth camps are just another example of services provided at the local level," she said. "Senate Bill 66 gives locally elected officials the tools needed to operate these programs in a way that best serves their community."
Founded in 1927, the Kentucky League of Cities is a membership association of more than 370 cities across the commonwealth.