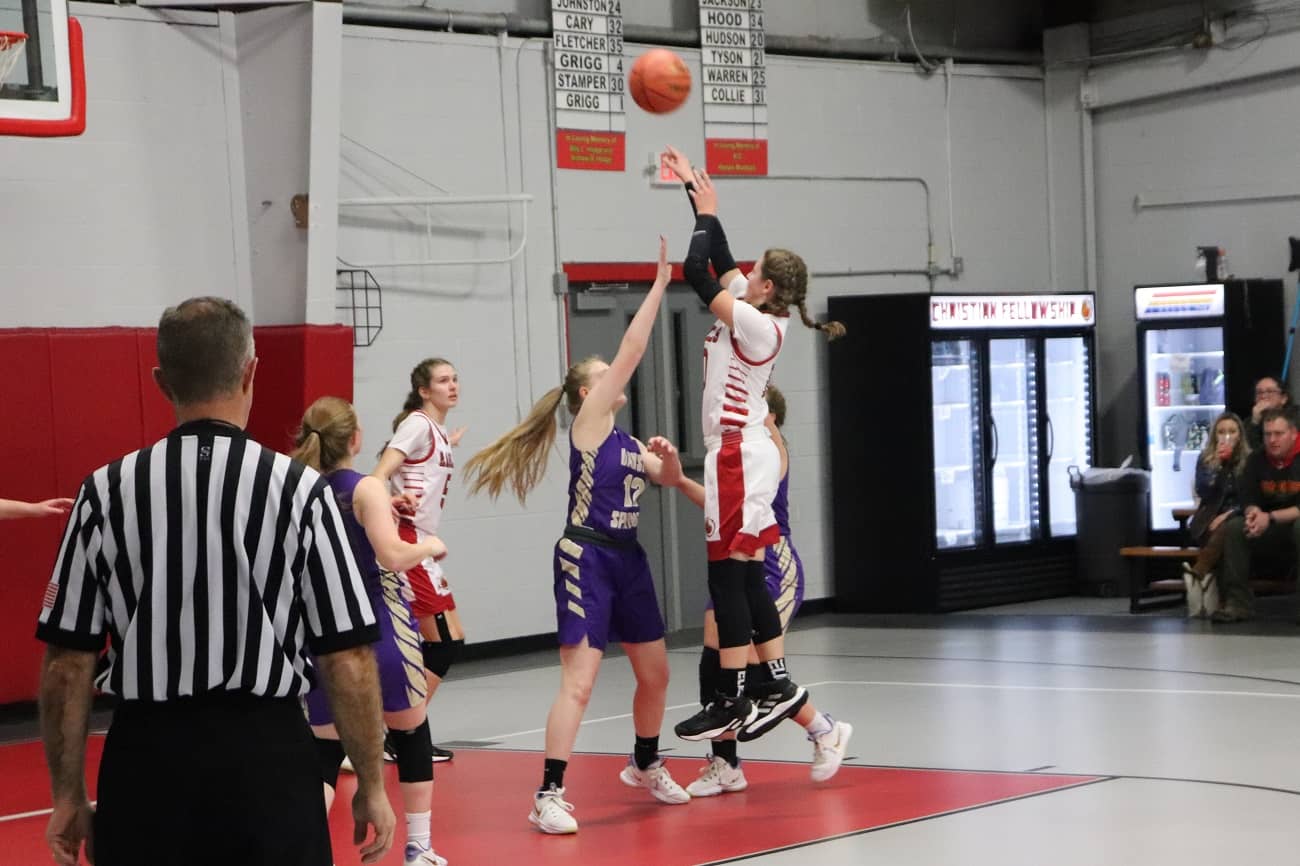 Christian Fellowship's Lady Eagles opened their 2021-2022 season at home on Tuesday with a 59-23 win over Dawson Springs. Still a young, but veteran team, they were led in scoring by sophomore Gracie Howard with 26 points and junior Lillian Burnett with 11.
Howard surpassed 1,000 career points just nine games into last season and her 22.2 points per game during the regular season ranked ninth in the state. Burnett led the team in rebounds with an average of 10.4 per game last year. The Lady Eagles 937 rebounds last season was third best in the state.
Under the direction of fifth year head coach Trevor Jackson, CFS re-enters the 4th District this season after a 17 year absence, which over that time according to Jackson, CFS wasn't able to consistently field teams. Over the last four years their numbers have been strong and their level of competition has increased.
Also back for CFS, junior Rhema Howard who scored eight points along with eight rebounds in the win over Dawson Springs. Alyssa Warren, a junior, finished with eight points and eight rebounds and junior Jayden Jackson finished with four points and seven assists.
Abagail Ward led Dawson Springs with 13 points.
Two games on tap this weekend start with an away game Friday at Fulton County and at home on Saturday against Carlisle County.
CFS                            27   11   11   8  –  59
Dawson Springs    5    5    4    9  –  23
CFS: G. Howard 26, Burnett 11, R. Howard 8, Warren 8, Jackson 4, Hudson 2
Dawson Springs: Ward 13, Randolph 6, Spurlin 2, Drennan 1, Putman 1
CFS: Total FG 25/56, 3 FG 0/3, FT 9/13 (G. Howard 6/8), REB 37 (Burnett 8, R. Howard 8, Warren 8), PF 9, AST 12 (Jackson 7)
Dawson Springs: Total FG 11/58, 3FG 3/16 (Ward 3), FT 4/12, REB 28 (Randolph 10), AST 6