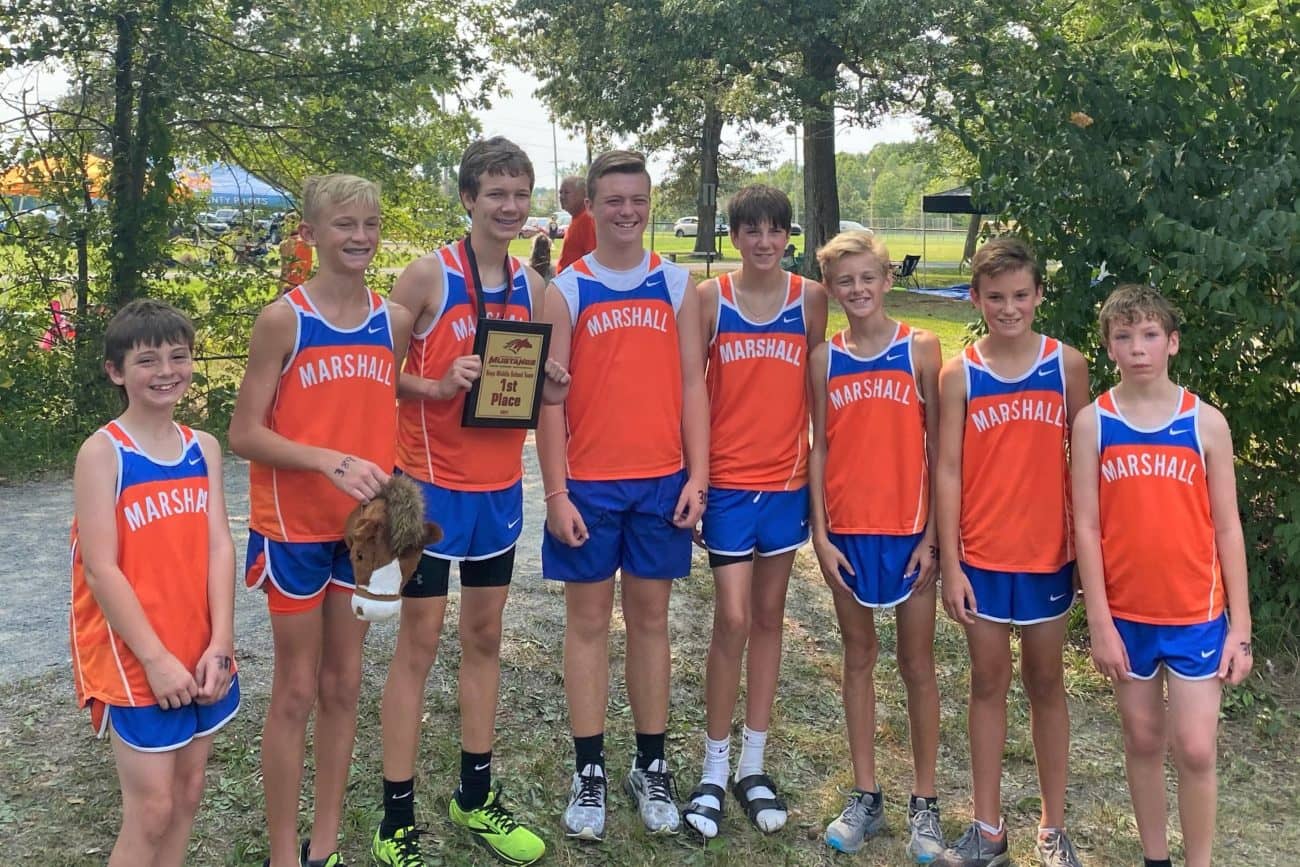 On Saturday September 11th, the Marshall County Middle School Cross Country team competed in the McCracken County Invitational.
Eden Sandlin kicked things off with a strong second place finish for the ladies. Sandlin finished with a personal best time of 17:58.41. Ann Marie Peffer ran her fastest 4k time of 18:42.51 in route to a fifth place finish. Braelyn Spadling rounded out the ladies team finishing in 36th place for her first 4k race.
On the boys side, the Marshals took home first place for the second weekend in a row. The boys had five runners cross the finish line in the top 20.   Kobey Yates dominated the meet, winning by over a minute.  Yates set a personal best time at 13:57.26 in the 4k race.  Kobey's time is currently the fastest 4k in the US among middle school runners. Daniel Walker had a strong fourth place finish and a PR of 15:55.72. Fifth grader Thatcher Newnum finished in the top 10 in eighth place with a fast time of 16:53.45. Both Fisher Beth (14th-17:54.07) and Isaac Darnell (16th 18:23.37) had strong performances helping the Marshals win the meet.  Sam Martin (23rd) had a PR with a time of 19:05.36. Owen Futrell, Hunter Riley, and Steven Fite had great runs for their first 4k race.
Both teams are back on the course Saturday September 25th, at Marshall County High School for the Marshall County Invitational.