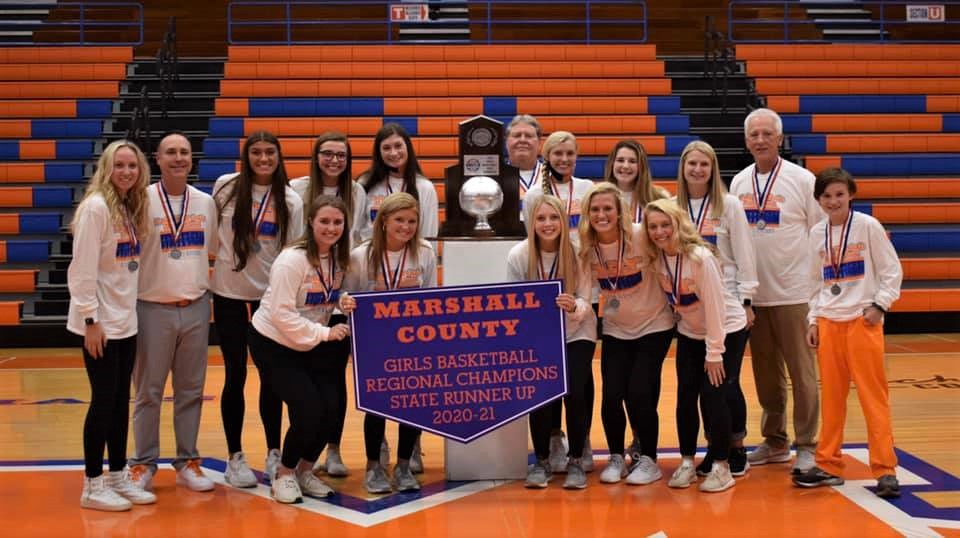 Friday at Reed Conder Gymnasium, family, friends and hundreds from the community gathered to celebrate the Lady Marshals thrilling run to the state championship game of this year's KHSAA Sweet 16.
The event was held following a celebration tour through the Marshall County elementary and middle schools.
Making their first appearance in the title game since 1984, the Lady Marshals opened the tournament with a 56-62 win over Pikeville. In the round of eight, they defeated Bethlehem 58-51 and punched their ticket to the title game in their 50-33 win over Henderson County. In a down-to the-wire championship game against Sacred Heart, the Lady Marshals lost 49-47.
State runner-up team members are, seniors Cayson Conner, Layne Pea, Presley Jezik, Maddie Darnall, Gabbi Lovett and Sophie Galloway. Juniors Halle Langhi, Jada Driver and Neely Northcott and sophomore Mia Teague. Coaches are Head Coach Aaron Beth and assistant coaches Keith Bell, Allie Duckworth and Bridges Holland.