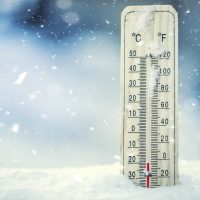 While temperatures have risen to more moderate levels early this week, the region could still see a sudden drop and snow accumulation later this week.
According to the National weather Service in Paducah, conditions the region will begin to see wintry precipitation Thursday night that could impact travel conditions through Friday night.  Rain in this time will transition to sleet and eventually snow, NWS forecasters say.
"While it is still too early to specify exact timing and amounts, a moderate accumulation of snow and sleet appears possible over top a thin layer of ice in much of southern Illinois and southeast Missouri," forecasts from NWS, say. "Meanwhile, more freezing rain is possible in southwest Indiana and western Kentucky, ending in a light accumulation of snow."
Frigid temperatures will continue throughout the weekend, according to NWS, with highs in the 20s and wind chill temperatures expected to hover around 0.