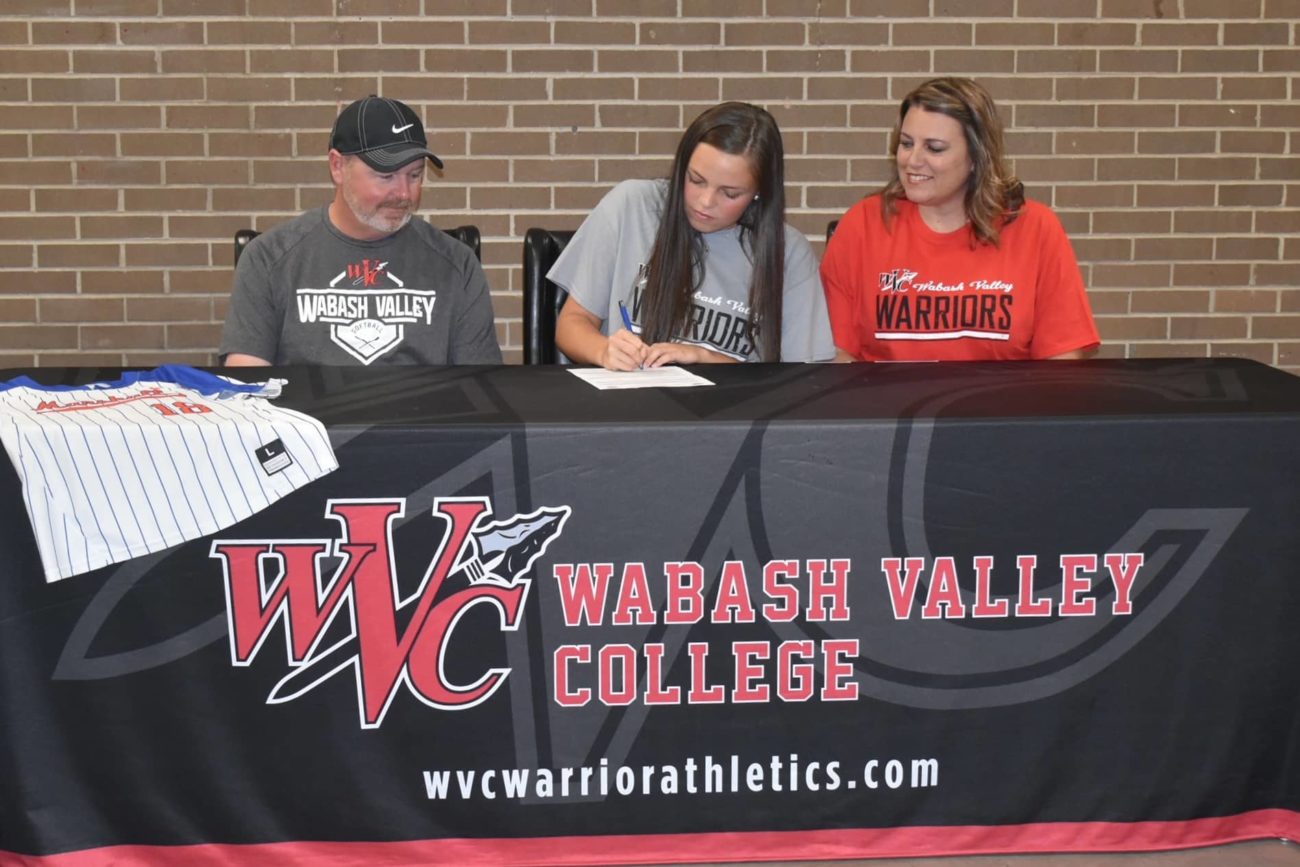 Kinley Edwards, a five-year member of the Lady Marshals softball team, signed on Thursday to continue her softball and academic career at Wabash Valley College in Mount Carmel, Illinois. The Warriors softball program are 11-time Region XXIV champions. Through the 2020-21 fall and spring season, the Warriors finished 46-19.
Kinley plays first base for the 18th ranked Lady Marshals. She is hitting .459 with 30 RBIs and a team-leading four home runs this season. Kinley is currently ranked 19th in the state in hits.
"Kinley is extremely dependable", Head Coach Mallory Newton said. "She is someone her teammates can count on, on and off the field. When Kinley is up to bat, you know she is going to get the job done. When the ball is thrown to Kinley, you know she is going to make the play. Kinley has had an excellent season this year and and I cannot wait to see everything she accomplishes at Wabash."
Below, joining Kinley at her signing were current and former coaches, members of the softball team and friends.