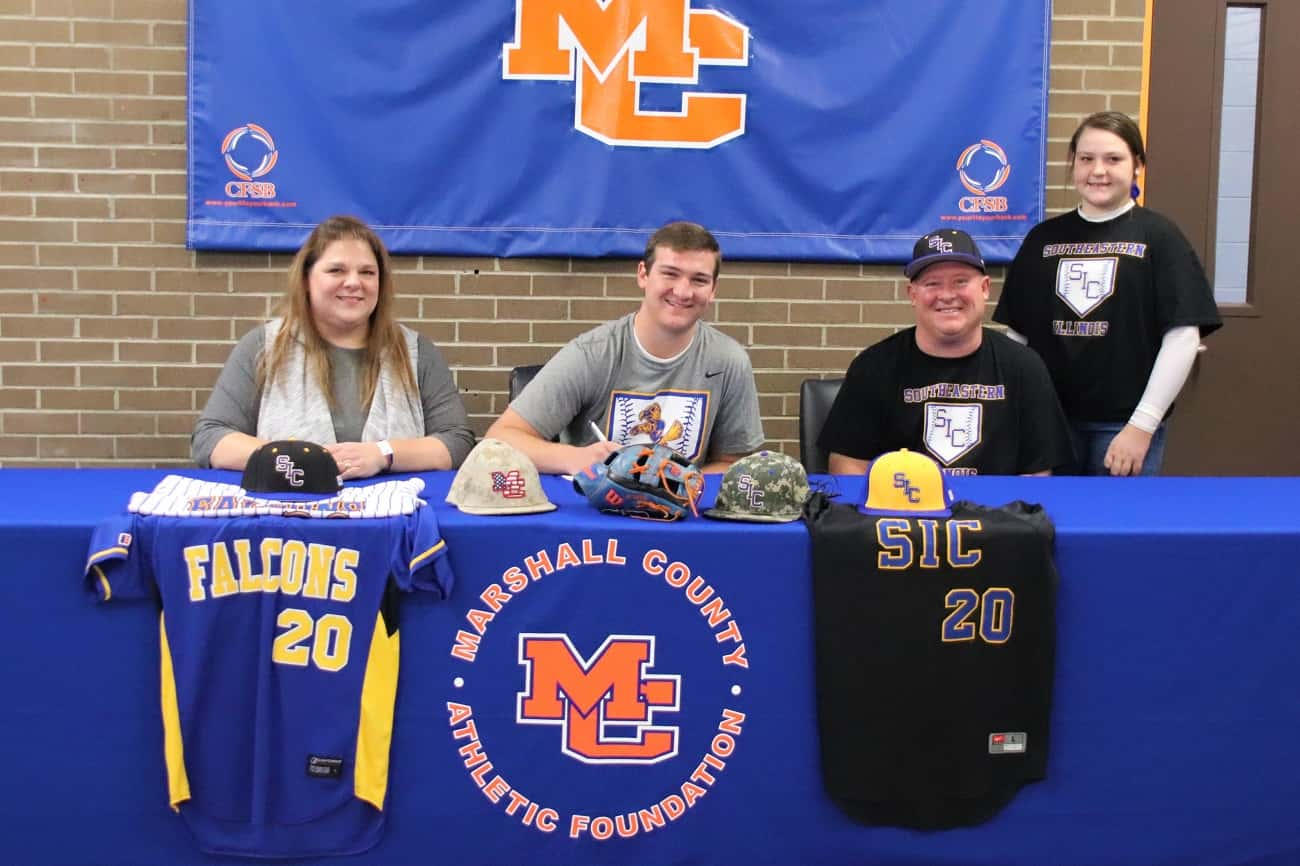 Riley Harris signed his National Letter of Intent to play baseball at Southeastern Illinois Community College on Wednesday at Marshall County High School. SIC is located in Harrisburg, Ill., Harris will play for Falcon's Head Coach Jeremy Irlbeck.
Harris was a key member of the Marshals' pitching staff in 2018 and will head into his senior season this spring as one of their leaders on the mound. For his career so far, Harris is 13-2 with 110 innings pitched, he has recorded 96 strikeouts and has a 2.53 earned run average. In his junior season, Harris was top 15 in the state in wins with a 9-1 record, pitching 66 innings with 65 strikeouts and 26 walks as well as a 2.33 ERA.
Harris was selected to play in the Kentucky High School Baseball Coaches Association State All-Star Game as a member of the West Team.
Below, Harris was joined at his signing on Wednesday by family members, teammates, coaches and friends.