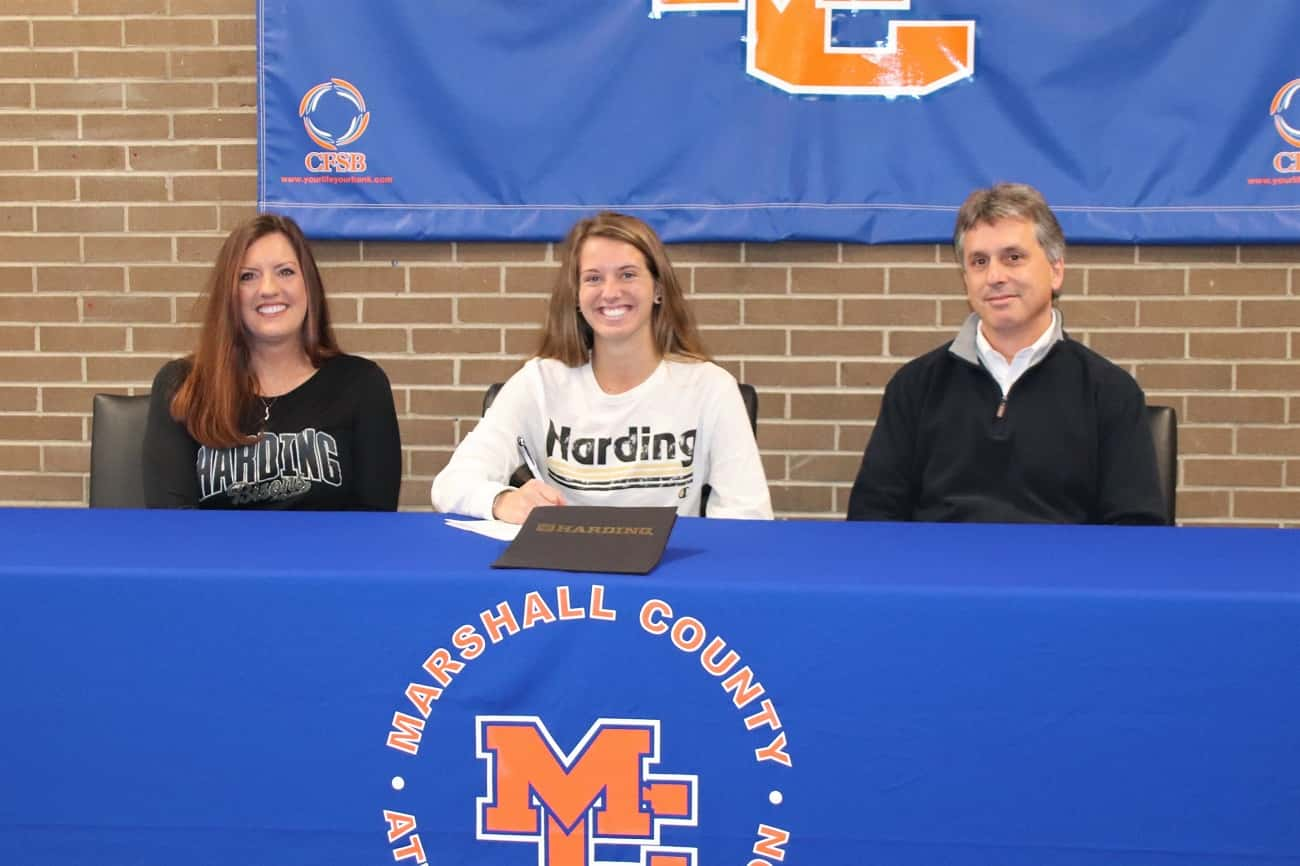 Carmen Gunn signed her National Letter of Intent at Marshall County High School on Wednesday to continue her soccer career at Harding University in Searcy, Ark. She will play for Lady Bison Head Coach Dr. Greg Harris.
Gunn has been a vital part of the Marshall County Lady Marshals soccer program and the team's three straight First Region championships. Gunn led the team in scoring both her junior and senior seasons and finished her career as the third leading scorer in school history with 92 goals.
As a freshman and sophomore, Gunn was named to the All Region 2nd-Team and her junior and senior seasons, named to the All Region 1st-Team and this year was selected as the region's Co-Most Valuable Player. She was named to the 2019 All-State 1st-Team and played in the Nov. 9 East-West All-Star game in Elizabethtown.
Gunn is known for her speed and strength and when combined with her grit and determination, leaves many defenders in her wake. She has maintained a 4.0 GPA throughout high school and a multi-sport athlete, playing basketball and is a member of the track team.
Below, Gunn was joined at her signing by her brother Collin and sister Candice, along with family members, teammates, coaches, friends and her youth group.