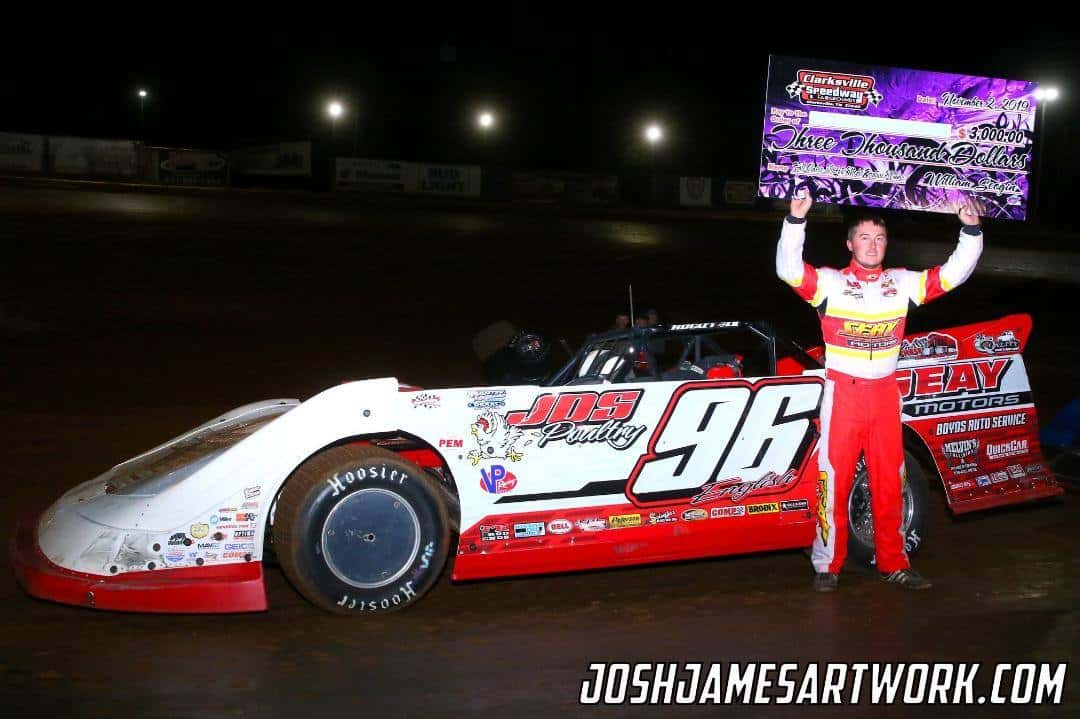 Tanner English was back behind the wheel of the 96 Late Model that we are all so familiar with!  He started out on the front row and dominated the race by leading all 30 laps, bringing home the $3,000 payout!  Jay Scott trailed English throughout the race and was able to close in during the final laps thanks to lapped cars, but could only get within 4.444 seconds of English by the checkered flag.
After the race English was quoted by RaceWire saying, "I knew I had a good car from the first laps on the track in hot laps. The car was real good and it just felt smooth ever since we unloaded.  I was pretty confident, but you never know about this deal.  Anything can happen, and I'm pretty sure it did back behind me.  But that's a plus about starting up front here.  You get out in clean air and the only thing you gotta mess with is lapped cars.  It's a little tough, but it was good racing."  The race did have four cautions within the first eight laps, one of which Tanner's Dad, Terry English, was tangled up in, causing him to finish 13th at the end of the night.
The English's have traveled all over the country racing, and continue to do so, with the support of their family as well as their numerous sponsors.  Motorsports of any kind takes lots of drive and dedication from both the athlete and their family, and this one is on their 2nd generation!