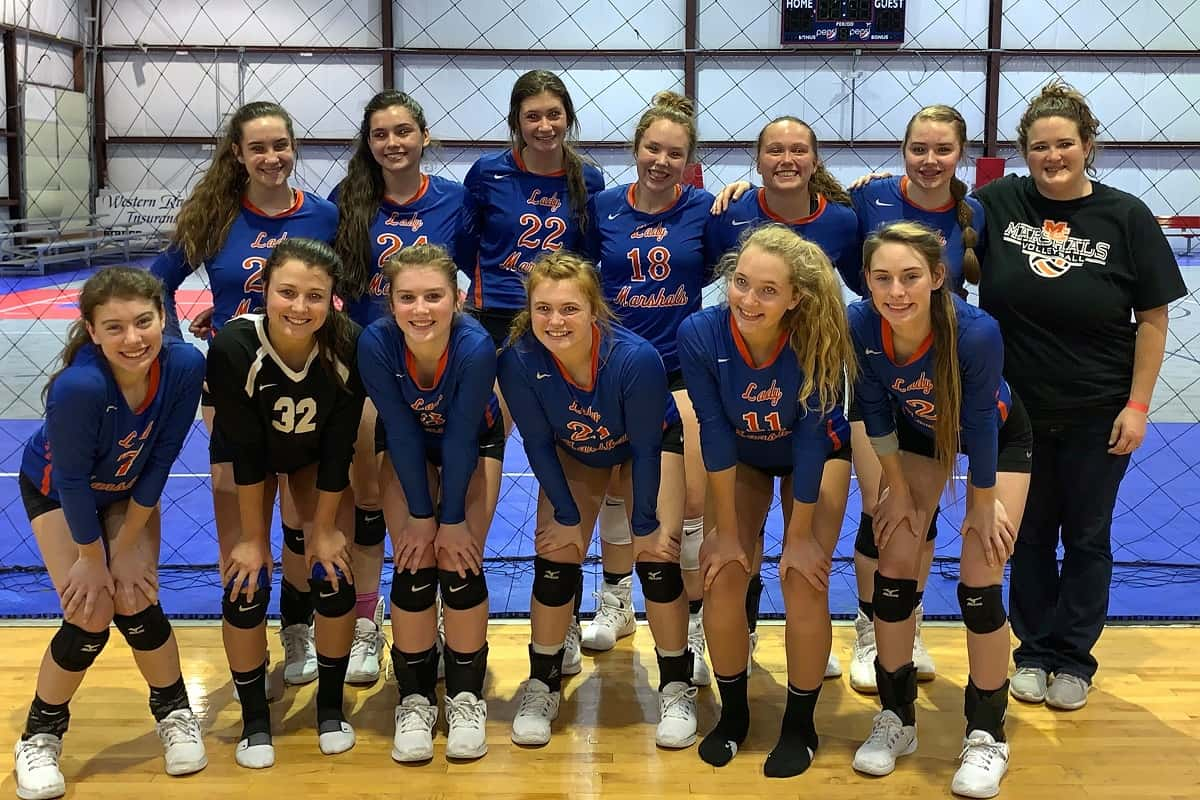 Marshall County's Lady Marshals volleyball team competed in the Quad State Volleyball Tournament this past weekend at the Plex in Paducah. After six games they finished 3-3 after two losses on Friday to Piggott, AR and White State, TN was followed up with three wins and one loss on Saturday.
Saturday's wins came over Tilghman, Germantown, TN and Dyersburg, TN with the one loss coming from Bardstown to finish third in the Bronze Bracket. McCracken County took the Quad State title.
"I am very proud of the way our girls responded to their losses on Friday night", Head Coach Laura Kinder said. "They came out ready to play on Saturday, and we played some of our best volleyball. They were exhausted but played extremely hard and went 3-1 on Saturday against some tough competition. We haven't played well in our other tournaments this season, but they really turned it around and found ways to win. We are in a great position right now heading into the last leg of the season, and I think we can make a nice postseason run."
Some stat leaders over the six games Saturday – Jessica Hicks led in kills with 56 and Halle Langhi had 37. McKenzie Elkins had 91 digs and Hicks 71. Clara Bradley had 60 assists and Peyton Gresham 45. Langhi had 15 blocks.
Quad State scores:
Piggott, AR: Lost 0-2 (13-25, 13-25)
White Station, TN: Lost 0-2 (25-18, 27-25)
Tilghman: Won 2-1 (1st set forfeit 21-0, 19-21, 15-6)
Germantown, TN: Won 2-1 (25-8, 24-26, 15-12)
Bardstown: Lost 1-2 (24-26, 25-22, 15-13)
Dyersburg, TN: Won 2-1 (20-25, 26-24, 15-7)
The Lady Marshals are 4-1 in district games and will play their final district contest at home today (Oct. 7).