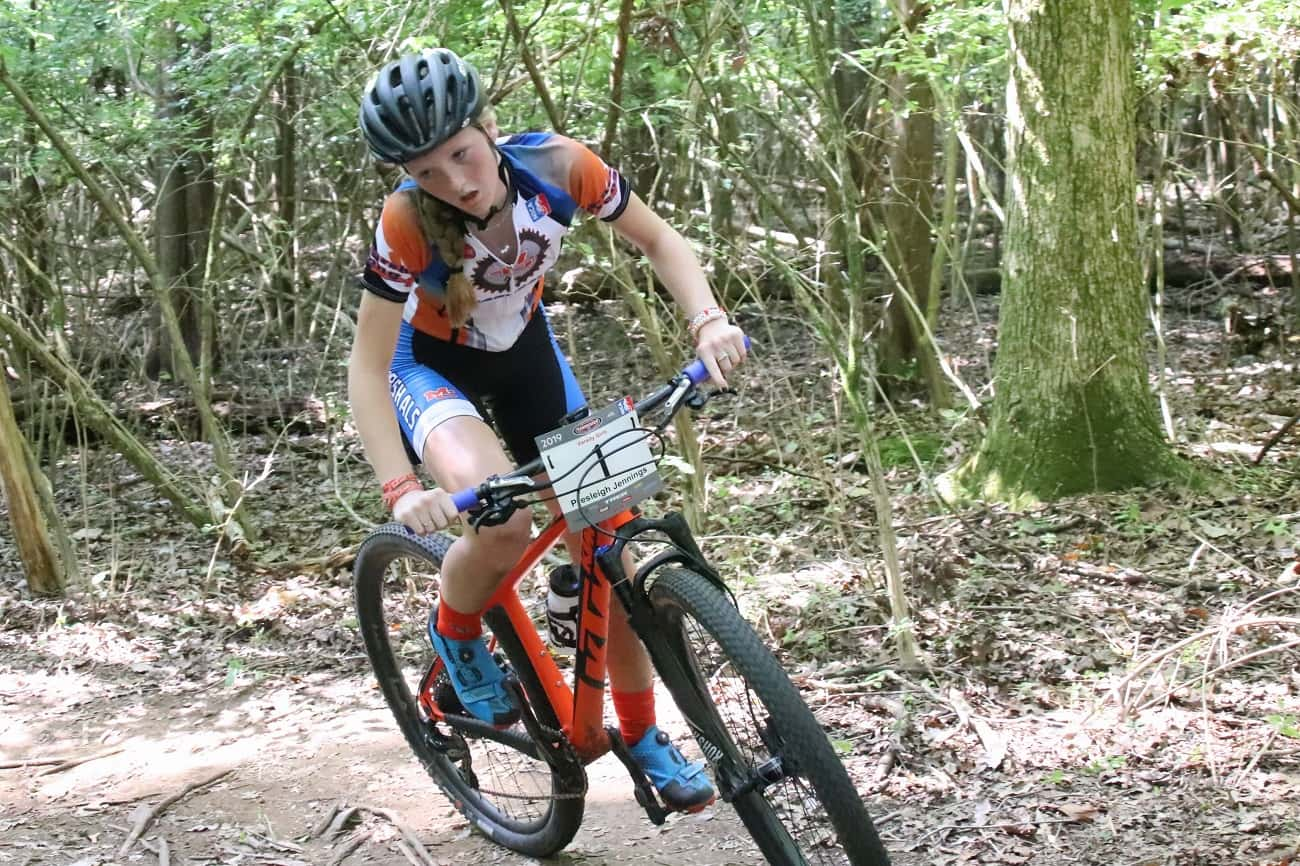 The Tennessee Interscholastic Cycling League kicked off its seventh season Saturday at the Lock 4 Trails in Gallatin, Tenn. This is also the seventh season for the Marshall County Mountain Bike Team who are 6-time Tennessee League State Champions and began the 2019 season Saturday with their sights set on a seventh state title.
Tennessee is one of 27 state leagues across the country under the National Interscholastic Cycling League (NICA), with new state leagues added every year. Celebrating its 10th Anniversary in November, there are over 20,000 registered student-athletes for the 2019 season. NICA's mission is to build strong minds, bodies, character, and communities through cycling.
Marshall County returns four 2018 State Champions that won their categories last season including Jaxon Story (Varsity), Presleigh Jennings (JV), Chase Binkley (Freshman) and Claire Austin (8th), along with many state podium finishers from 2018.
Nearly 400 middle school through high school cyclists from 27 high school teams and 22 middle school teams along with independent riders, competed in the first race of the season Saturday. The Marshall County team is in the lead ahead of the Lock 4 Trailblazers Composite in second, Christ Presbyterian Academy is in third, Williamson County Composite is fourth and rounding out the top five is Harpeth Youth Cycling Composite. The Paducah-McCracken Composite team is tied at 15th.
Hamilton and Bradley County Composite lead the Middle School Division. Marshall County is second followed by Williamson County Composite in third, Collierville Middle fourth and Smoky Mountain Bears Knoxville fifth.
Eight made podium appearances among the high school riders and five in the middle school races for Marshall County with two taking the top spot – Presleigh Jennings in the girl's Varsity race and Chase Binkley in the boy's Sophomore race.
More podium finishes for the Marshals include – Jaxon Story (2nd-Varsity), Alyssa McClain (2nd-Varsity), Olivia Myhand (2nd-JV), Trae Harbison (5th-Sophomore), Allie Burkeen (2nd-Freshman), Jace Story (2nd-Freshman), Claire Austin (2nd-8th grade), Memphis Ford (3rd-8th grade), Ty Elrod (5th-8th grade), Evie Powell (3rd-7th grade), Emma Roberts (3rd-6th grade).
A few Marshall County riders suffered mechanicals during racing that set them back in first race standings. In the five-race format, riders can drop one race that will not count toward their overall season standings.
The second race of the season is September 15th at Chickasaw Trace Park in Columbia, Tenn.
Marshall County race results/divisions:
GIRLS
BOYS
 

Presleigh Jennings, 1st-Varsity

 Jaxon Story, 2nd-Varsity

 Alyssa McClain, 2nd-Varsity

 Clay Austin, 9th-Varsity

 Olivia Myhand, 2nd-JV

 Dusty Bass, 13th-Varsity

 Allie Burkeen, 2nd-Freshman

 Kaleb Cosby, 15th-Varsity

 Claire Austin, 2nd-8th grade

 Kaden Jameson, DNF-Varsity

 Anniston Barnes, 18th-8th grade

 Joseph Roberts, 12th-JV

 

Evie Powell, 3rd-7th grade

 Carson Denfip, 37th-JV

 Emma Roberts, 3rd-6th grade

 Chase Binkley, 1st-Sophomore

 Addison Roberts, 6th-6th grade

 Trae Harbison, 5th-Sophomore

 Marshall Gregory, 9th-Sophomore

 Gabe Driskill, 37th-Sophomore

 Jace Story, 2nd-Freshman

 

Wade Driver, 38th-Freshman

 Memphis Ford, 3rd-8th grade

 Ty Elrod, 5th-8th grade

 Chase Yarbrough, 55th-8th grade

 Braxton Lima, 16th-6th grade

 Brady Atkins, 27th-6th grade