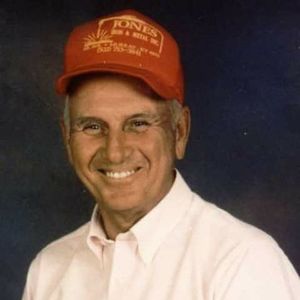 Mr. Harold Vaughan, age 90, of Murray, Kentucky, died on Monday, March 04, 2019, at Vanderbilt Medical Center in Nashville, Tennessee.
Mr. Vaughan was born on October 22, 1928, in Akron, Ohio to the late Dewey Goble Vaughan and Farrah B. Carr Vaughan. He retired as the owner and operator of Five Points Welding Shop and Vaughan's Wrecker and Crane Service. He was of the Baptist Faith and a Navy Veteran of World War II.
In addition to his parents he is preceded in death by two brothers, Hayden Vaughan and Goble Vaughan; one son, Donald Gene Vaughn; as well as two great-grandchildren, Madden Fox and Matrix Fox.
Survivors include three daughters, Joella Parks and husband Larry of Murray, Kentucky, Gail Gipson and special friend Johnny Miller of Murray, Kentucky, and Sherry Fox and husband Chester of Murray, Kentucky; two sons, Michael Vaughn and wife Georgia of Kirksey, Kentucky and Jason Vaughn and wife Lindsey of Mayfield, Kentucky; one sister, Linda Rickman of Mayfield, Kentucky, one brother, J.T. Vaughan of Mayfield, Kentucky; 14 grandchildren, Stacy Clark, Danny Gipson, Shane Fox, Justin Fox, Darren Vaughn, Lauren Hayden, Cody Vaughn, Jaxon Vaughn, Conner Holmes, Ella Sanderson, Jeff Parks, Angie McCuiston, Charlie Dinkins, and Brandi Hayden; as well as 12 great-grandchildren, Adam Clark, Hannah Clark, Ethan Clark, Eric Parks, Kristen Parks, Chelsie McCuiston, M.J. McCuiston, Hallie Hayden, Zachary T. Hayden, Hailey Hayden, Reagan Dinkins, Patton Dinkins, Kynzlee Fox Kylee Fox Maddox Fox Jacob Fox Jackson Fox and Hunter Goodman.
Funeral services will be held at 10:00 a.m., on Saturday, March 9, 2019, at the J.H. Churchill Funeral Home with Rev. Sammy Cunningham officiating. Burial will follow in the Murray City Cemetery. Visitation will be held from 5:00 p.m. – 8:00 p.m., on Friday, March 8, 2019, at the J.H. Churchill Funeral Home.
Expressions of sympathy can be made to Norton Children's Hospital, Children's Hospital Foundation, Dept. 86140, P.O. Box 950183, Louisville, KY 40295-0183, Ronald McDonald House of Tri-State, Inc., 240 Berger Road, Paducah, Kentucky 42001, or to St. Jude Children's Research Hospital, 501 St. Jude Place, Memphis, Tennessee 38105-9959
Online condolences can be left at, www.thejhchurchillfuneralhome.com