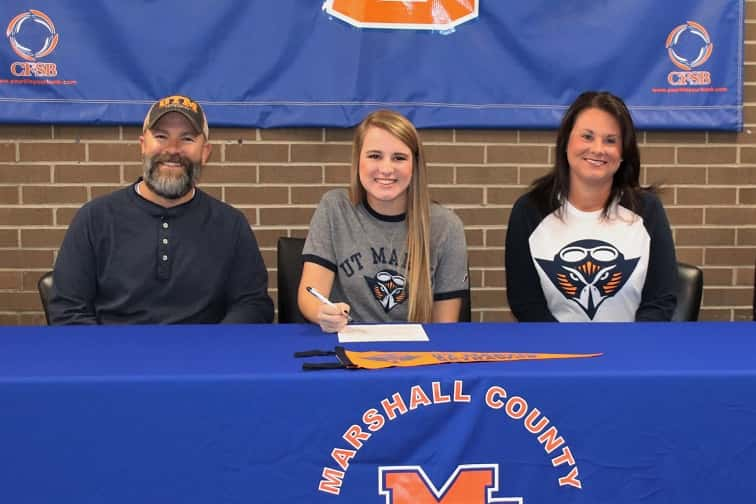 Chloe Murt made her commitment to the University of Tennessee Martin Equestrian program official Tuesday at Marshall County High School. UT Martin is a member of the Ohio Valley Conference and the NCAA.
Chloe is a member of the Kentucky Hunter Jumper Association, Interscholastic Equestrian Association, United States Equestrian Federation and the United States Hunter Jumper Association. Chloe's awards include; ASPCA Marclay Finalist, USEF Hunt Seat Medal Finalist, USHJA Jumping Seat Medal Finalist and USHJA Emerging Athletes Program Attender.
The daughter of Keith Murt Jr. and Heather Murt, Chloe plans to major in Chemistry/Pre-Pharmacy.
"Of all the Division I equestrian schools I looked at, UT Martin fit me the best", Chloe said. "They have a small close-knit team and a wonderful team chemistry. Going to school in Tennessee for undergrad will also help me in the future for pharmacy school in Nashville."