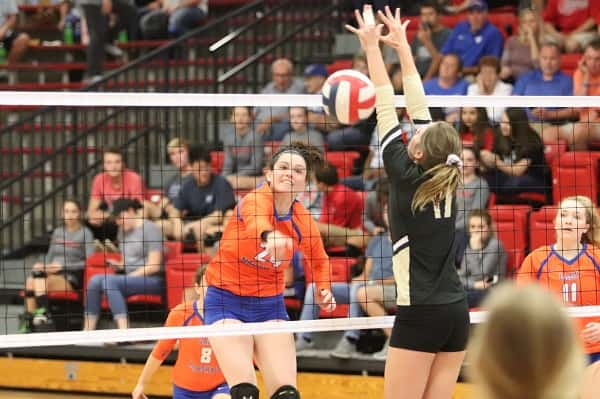 Marshall County beat Murray High in three sets Monday in the first of two semi-final games in the 4th District Volleyball Tournament held at Calloway County. The Lady Marshals won the three sets 25-11, 25-17 and 25-12.
Halle Langhi led the way at the net with 21 kills, Jessica Hicks recorded nine kills and eight for Clara Bradley. Defensively, Hicks came up with eight digs, Mckenzie Elkins and Langhi each with four. Bradley led in assists with 25 and Langhi with 11.
They will meet Christian Fellowship in Tuesday's championship game at 6:00. CFS beat Calloway County in a five set battle to advance to the title game. The two teams have split their regular season games, each winning in five set matches 3-2. The wins earned both Marshall County and CFS a spot in the 1st Region Tournament.