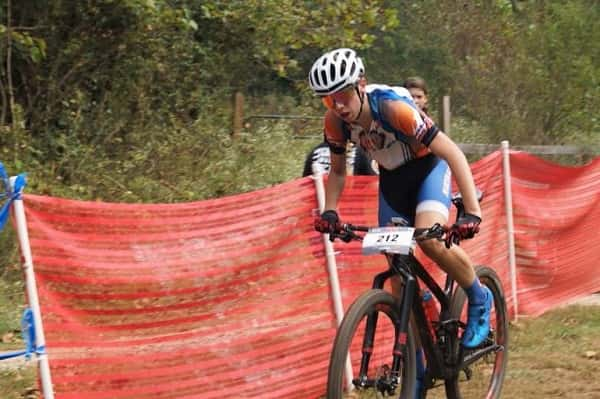 Race #2 of the Tennessee Interscholastic Cycling League season took place Sunday at Baker's Creek Preserve in Knoxville, TN. Marshall County claimed 12 podium spots in races from 6th grade through Varsity and the team is in first among the 18 teams in the league, Smoky Mountain Bears from Knoxville are in second and Harpeth Youth Cycling Composite of Nashville is third. The Paducah-McCracken County Composite team is currently in seventh.
Independent rider Gracie Pendleton won the girl's Varsity race and second went to Marshall County's Alyssa McClain. In the boy's Varsity race, the Marshals took four of the top five spots. Jaxon Story won a close race over Hunter Connell (Smoky Mountain Bears) and third place went to Grant Wilson, Kaleb Cosby was fourth and Clay Austin fifth.
Presleigh Jennings won her second straight JV girl's race and Grace Boatright placed fifth. Kaden Jameson took first in the JV boy's race, the largest field of 63 on Sunday, Dusty Bass placed 13th, Kyle McClain 17th and Joseph Roberts 18th.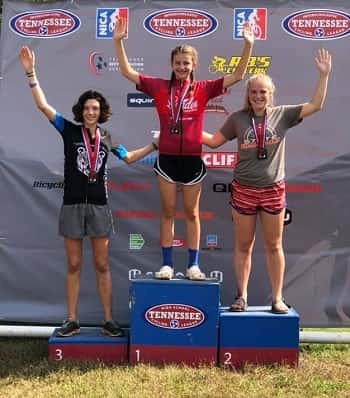 The Sophomore girl's race was won by Camilla Wilbanks with Williamson County Composite Team and the Sophomore boy's winner was Will Stacey with Harpeth Youth Cycling Composite.
Marshall County took first and second in the Freshman girl's race. Natalie Norwood claimed the top podium spot for the second time this season and second went to Olivia Myhand. The Freshman boy's race was won by Hayden Connell of Smoky Mountain Bears while Marshall County finishes came from Caleb Pahl in 11th, Trey Harbison 12th, Marshall Gregory 24th and Gabe Driskill 40th.
In Middle School races, Claire Austin won her second 8th grade girls race, Aniston Barnes took third in the 7th grade race and Evie Powell was sixth in the 6th grade race.
Chase Binkley also won his second straight 8th grade race, Rex Wadkins took fourth and Jace Story finished sixth. In the 7th grades race, Memphis Ford placed fourth, Ty Elrod 7th and Korbyn Scheidler, who suffered a mechanical, finished 40th.
Race #3 of the season will take place at Shelby Farms in Memphis on October 21st.
CLICK HERE for complete results from Race #2.