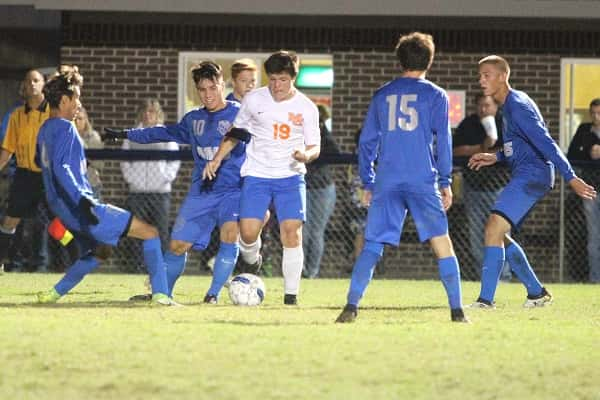 Graves County ended the Marshals season Wednesday in the 2nd District semi-finals, making this the third consecutive season without a region tournament appearance. A heart-breaking loss for a team that did all they could throughout the game to continue their season but came up against Graves County keeper Luis Macias who had a high school career- making night in the goal for the Eagles.
"I don't want to take anything away from Graves, especially their goalkeeper, he made big time saves in the goal, out of the goal, all over the place", Head Coach Donnie Heath said.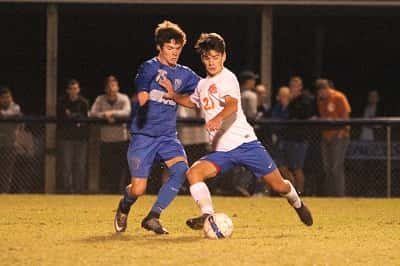 The Marshals out-shot the Eagles in the scoreless first half and continued to dominate in kicks on goal but Macias was in all the right places at the right time to keep the Marshals out of the goal. At the midway point of the second half, Graves County was first on the board on a goal by Ricardo Morales.
Just under 10 minutes remaining, tension between the two teams led to yellow cards issued to Morales and Austin Stockdale which brought out players, coaches and administrators before calm was restored.
The Marshals continued to pressure, but Macias remained sharpe in the goal. The Eagles took a 2-0 lead with seven minutes to go on a goal by Juan Carillo followed by the Marshals only goal of the game off the foot of Stockdale with just under six minutes remaining. A last chance corner kick for the Marshals hit off the crossbar as the final whistle blew.
Heath said his team did everything they were asked to do, not only in this game but throughout the year.
"They executed the game plan and I felt like the game plan worked", Heath said. "We got in, we got into the spaces we wanted to get in to, we had opportunities, we had shots, we exploited the spaces that we though we could exploit and it was just one of those night when we could not finish."
Heath said he couldn't have asked for a better group of seniors as a first year head coach and said they will be dearly missed. The six seniors are Parker Jennings, Nate Moore, Cole Jewell, Keegan McKenty, Jadrien Evans and Seth Strader.