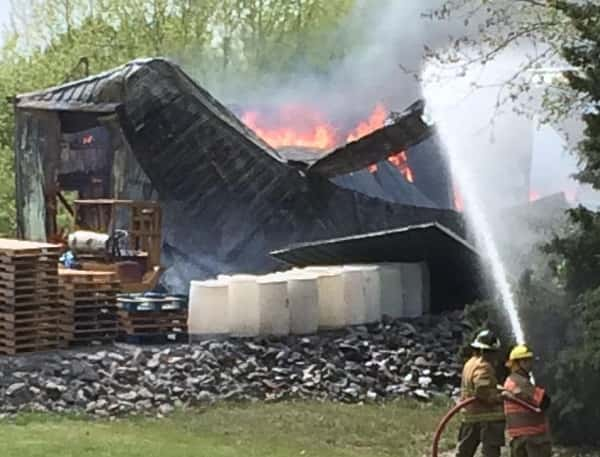 HARDIN – Emergency Responders were dispatched to 136 Palestine Rd. just after 10 a.m. this morning following an explosion at LBL's Silver Trails Distillery. Black smoke could be seen for miles as the raging fire burned wildly, injuring two workers who were badly burned and airlifted from the scene by PHI Air Medical and Air Evac.
Multiple fire departments arrived on scene working to battle the blaze for more than two hours. Around noon, representatives from the State Fire Marshals Office, Environmental Protection Agency and ATF arrived on scene, as well. The distillery was completely leveled, with only  the shell of an antique car remaining alongside flagpoles out front.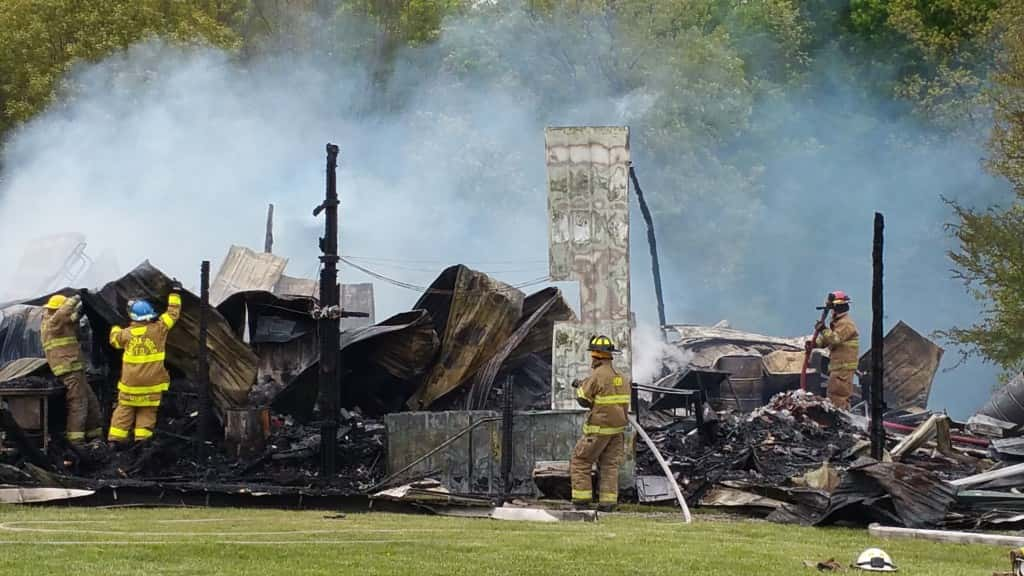 A portion of Hwy 402 at Unity Church Rd was closed but has now re-opened. We will update as soon as more information becomes available.