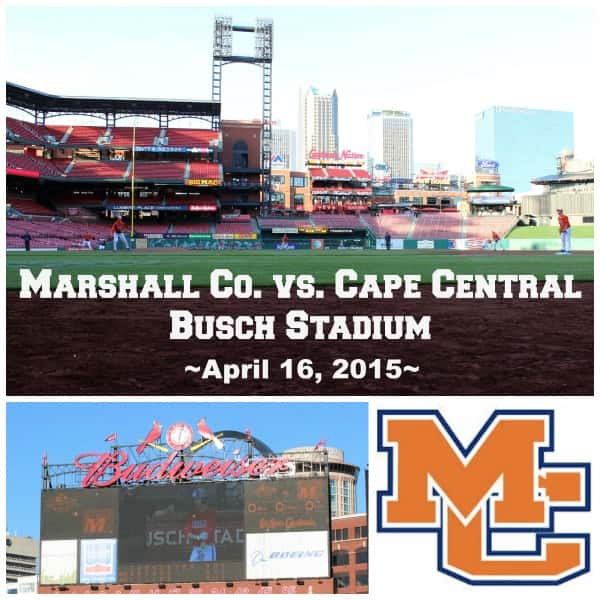 Marshall County baseball will again this season be honored with the opportunity to step up to the plate at Busch Stadium, home of the St. Louis Cardinals.
On Thursday, April 16th, the Marshals will play Cape Central following the St. Louis Cardinals game against the Milwaukee Brewers at 12:45.
Tickets are $35 which includes both games. Tickets can be purchased through any Marshall baseball player, parent or by contacting the Athletic Office at the high school.
Students attending the game will receive an excused absence when presenting the ticket stub to the school.