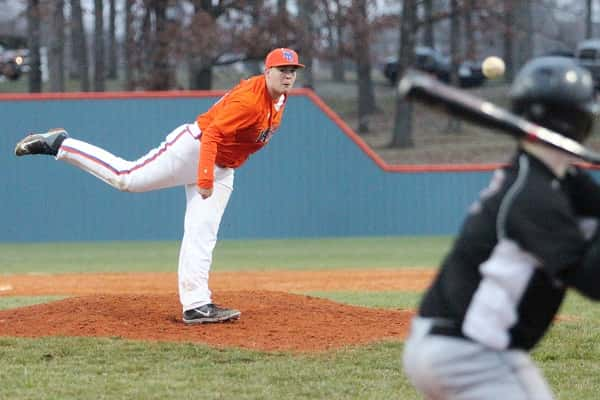 DRAFFENVILLE – In their Thursday game at home against Mayfield, the Marshals won 7-0 on six hits and no errors, scoring one run in the second inning and six in the fourth.
Hunter Jaco scored the Marshals first run in the bottom of the second from third base on a wild pitch by Mayfield pitcher Treston McClure.
The Marshals blew the game open with a six-run fourth inning that began on a run scored on a error followed by a run by Dylan Greenfield on a single hit by Dalton Riley. A bunt by Justice Beal sent Riley on to third base followed by a walk from Chase Bright that loaded the bases.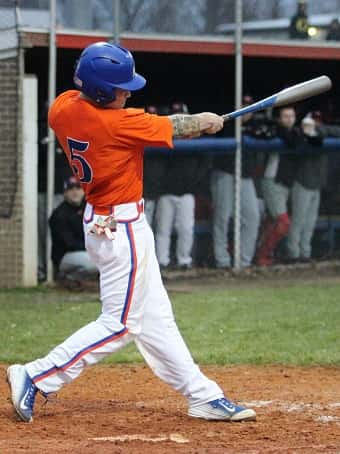 Chandler Rogers reached on a fielder's choice which sent Riley to home plate for the Marshals fourth run of the game.
A single by Mason Wooten scored Beal followed by another run by Weston Duke, running for Rogers, for the fifth and sixth runs of the game, with the seventh run scored by Wooten when Blake Johnson stepped up and hit a triple to center field.
The Marshals will play two games on Saturday at the high school against Clayton, Mo. at 2:30 and Pinkneyville, IL at 7:00.
| | | | | | | | | | | |
| --- | --- | --- | --- | --- | --- | --- | --- | --- | --- | --- |
| |  1   |  2   |  3   |  4   |  5   |  6   |  7    |  R   |  H   |  E   |
| Mayfield  |  0 |  0 |  0 |  0 |  0 |  0 |  0 |  0 |  1 |  6 |
| Marshall  |  0 |  1 |  0 |  6 |  0 |  0 |  – |  7 |  6 |  0 |
HITTING
Mayfield: Hunt 1-2
Marshall: Wooten 1-1 (2 RBIs), B. Johnson 1-4 (3B, RBI), Greenfield 1-2, Riley 2-3 (RBI), Beal 1-3
PITCHING
Mayfield: McClure 3.1 innings (3 hits, 6 runs), Guthrie 1.2 innings (3 hits, 1 run), Stinson 1.0 innings (0 hits, 0 runs)
Marshall: Bright 5.1 innings (1 hit, 0 runs), Clark 1.0 (0 hits, 0 runs), Duke 1.0 innings (0 hits, 0 runs)