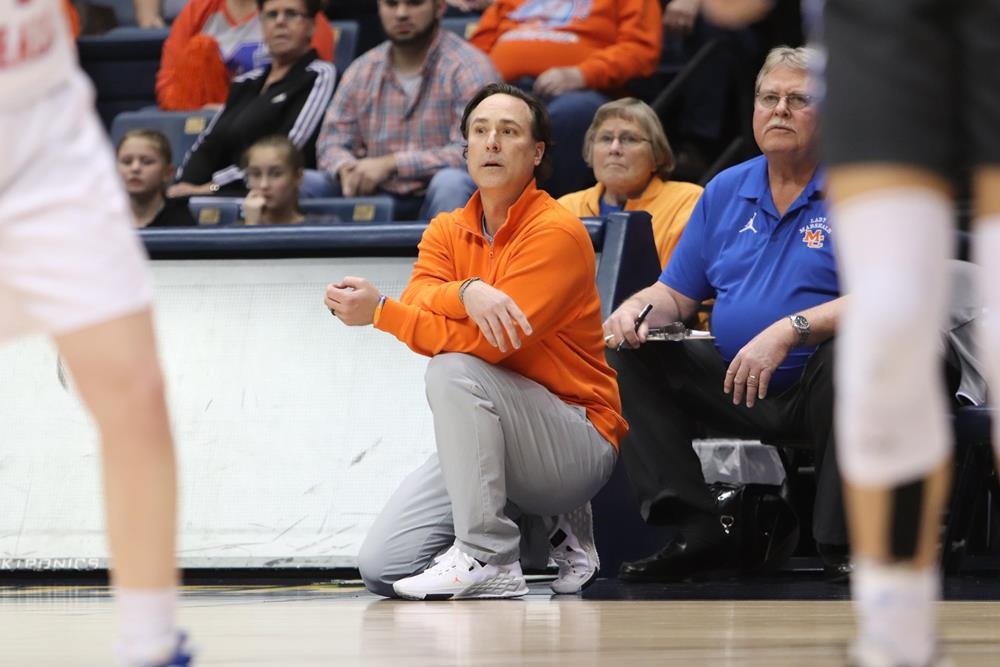 Aaron Beth has been named head basketball coach for the Lady Marshals. This will be Beth's second stint with the Lady Marshals, previously serving as head coach from 2019-2022.
During his first stint with the Lady Marshals, the team had a record of 70-19, capturing the 2020 and 2021 Region 1 Tournament titles. In 2021, Beth led the Lady Marshals to the state championship game.
Beth's head coaching experience includes serving as the current Lady Marshal Golf coach, where he has been a part of two state championship teams and a state runner-up.
Prior to coming back to Marshall County in 2019, Beth led the Graves County Lady Eagles and the Bowling Green High School Purples as head coach.
"I'm excited to be back and ready to get going from where we left off a couple of years ago," Beth said.
The Lady Marshals are coming off a Fourth District Tournament Championship and an appearance in last season's Region 1 Championship game.