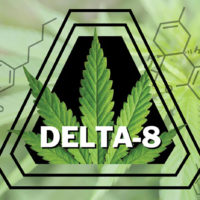 KENTUCKY HOUSE REPUBLICAN CAUCUS
FOR IMMEDIATE RELEASE
May 19, 2023
Representative Chris Freeland
The 2023 Regular Session was a busy time for lawmakers as we worked to craft bills and resolutions based on the kind of public policy that places the best interest of not only our districts but the people of our entire commonwealth. We tackled a number of issues aimed at improving the health of our population, including legislation that establishes a framework to regulate the sale of delta-8 tetrahydrocannabinol (THC). Delta-8 THC is a psychoactive compound found in cannabis plants, albeit in lower concentrations compared to delta-9 THC, the more well-known version. The measure, HB 544, unanimously passed both the House and Senate and seeks to ensure the product is safe to use and that consumers are aware of ingredients used in its manufacture.
The sale and use of delta-8 products exploded after it was legalized under federal legislation in 2018. Despite an executive order by the governor, the administration failed to provide regulatory guidelines. Because of its popularity, ushered in by the rebirth of the hemp industry in the commonwealth, delta-8 and other forms of legal THC found their way into stores, gas stations, and online markets with little to no consumer protection regulations, meaning these products have no standards for production and no way of determining what was even in the product. Naturally, this resulted in bad actors in the industry who cut corners on their product. These products had the potential to poison Kentuckians who use products that contain delta-8, resulting in a public health crisis that needed to be addressed.
In Kentucky, it is legal to possess and distill hemp-derived cannabidiol oil that contains less than 0.03% THC, the compound found in marijuana that impairs its user. However, the legalization of hemp has led to the manufacturing and distribution of delta-8 THC, another compound found in marijuana that reportedly has intoxicating side-effects. Delta-8 THC is currently legal under federal law, but there are no regulations for the cannabinoid. To remedy this, the legislature worked with the Kentucky Hemp Association to craft HB 544, a measure that would set some guard rails as to what can be purchased and produced.
HB 544 requires the Cabinet for Health and Family Services to immediately begin regulating delta-8 THC, as well as other available intoxicating hemp-derived cannabinoids. This will grant peace of mind to consumers while holding producers to the same standards as any other product that is offered.
Under the terms of HB 544, Kentuckians 21 and older will be legally able to purchase and possess delta-8 products. Retailers who sell the products will be required to keep them behind the counter. HB 544 also instructs the Cabinet for Health and Family Services to create a lab-testing and approval process. Because these products are not FDA-approved with limited federal regulation of their manufacturing, they have been found to contain chemicals, heavy metals, and toxins that are proven to be harmful to people.
I often talk about the need to eliminate unnecessary regulations, and it is true that government tends to adopt too many rules while never evaluating those we already have. However, the commonwealth has an obligation to ensure products available to Kentucky consumers are safe. Regulating the unregulated gives us the ability to protect consumers.
I would like to hear from you regarding your interest in any of the issues before the Kentucky General Assembly. Feel free to reach out any time through the toll-free message line in Frankfort at 1-800-372-7181 or by email at Chris.Freeland@lrc.ky.gov. Send me an email if you would like to receive regular email updates, send me an email. For more information, please visit the legislature's website at legislature.ky.gov.
###