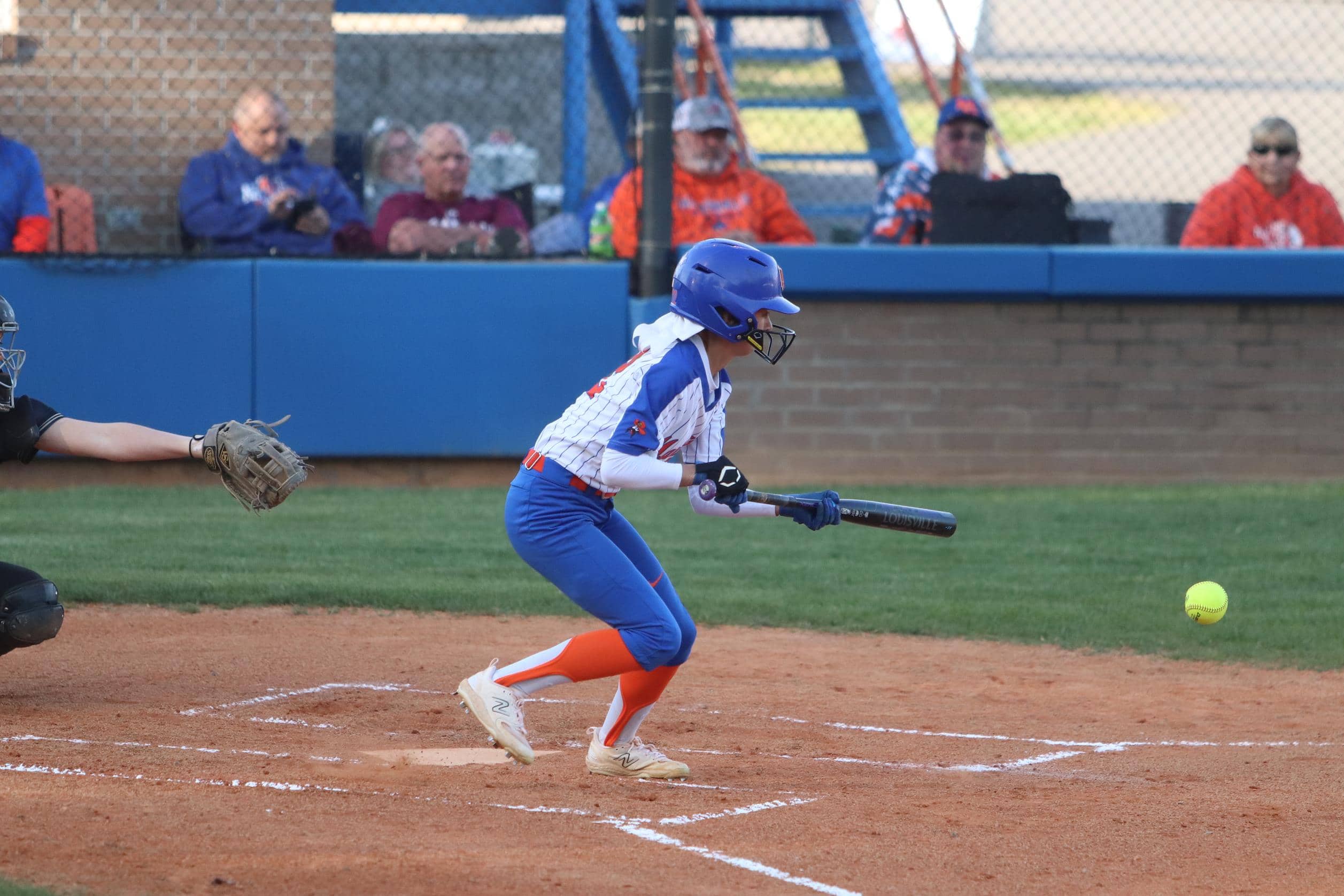 Playing the first of two district games against Murray, the Lady Marshals earned an important 11-0 shutout over the Lady Tigers at home on Tuesday. Allicen Harris pitched the 5-inning shutout while striking out 13 and giving up three hits. Gracelyn Darnall was perfect at the plate, going 3-for-3 with a double and drove in two runs.
Marshall County was off and running in their first appearance at the plate. Madyson Morton and Anna Vasseur led off with singles. Darnall drove in the first run on a single followed by a 2-run triple off the bat of Chevelle Henson for the early 3-0 lead.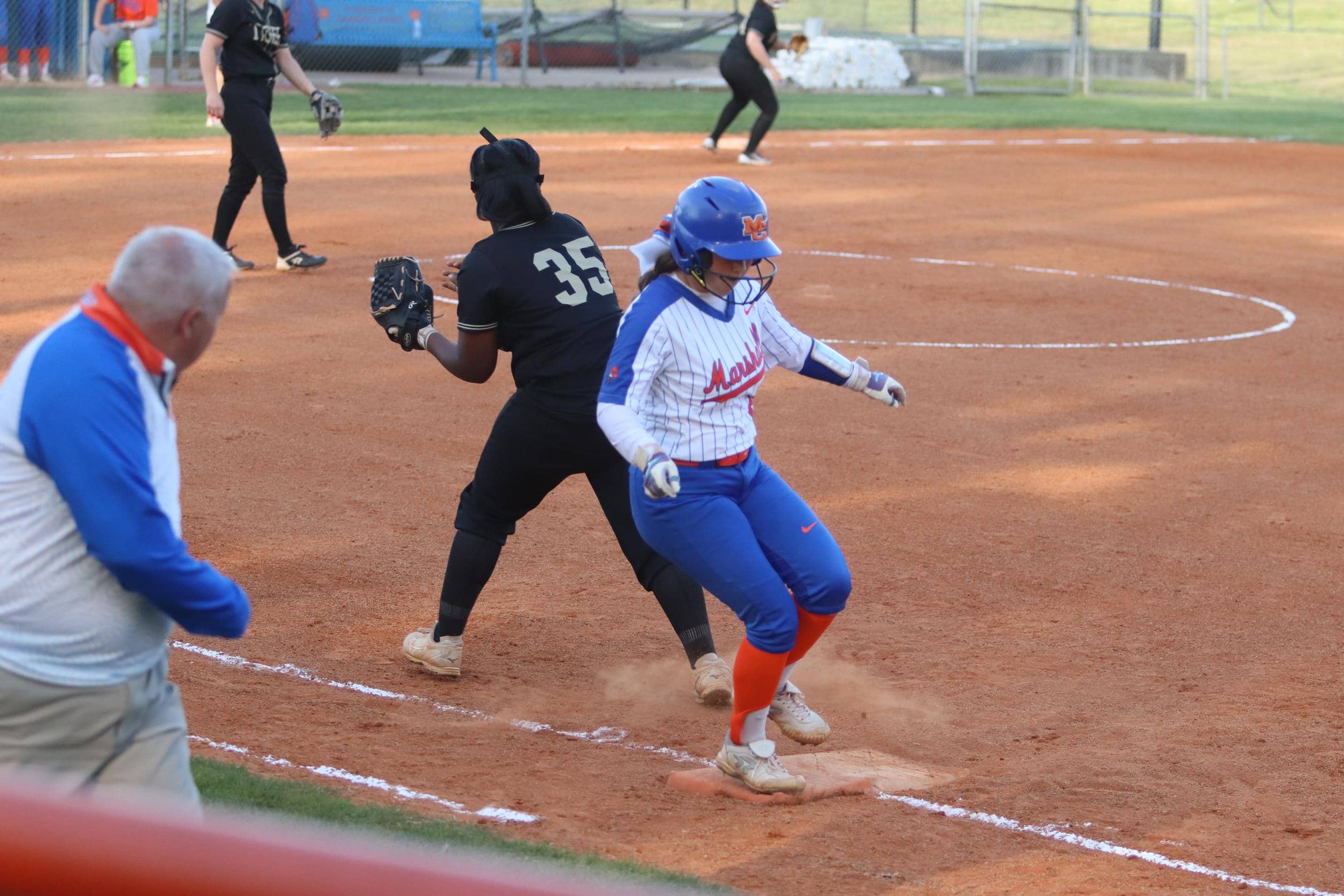 Six runs in the bottom of the third began on three straight doubles hit by Vasseur, Harris and Darnall that brought two runs home. A bases loaded single by Marin Oakley scored two more runs, Chloe Coursey scored on an error and Oakley on a sacrifice hit by Vasseur for a 9-0 lead.
A single by Coursey brought in the 10th run in the bottom of the fourth and Coursey made it an 11-0 game, scoring from third on a wild pitch.
The Lady Marshals will be at home again on Thursday against Carlisle County (10-10).
Murray       0  0  0  0  0  x  x   0  3  1
Marshall    3  0  6  2  x  x  x   11  12  0
Marshall (12-10): Morton 1/2, Vasseur 2/2 (2B, RBI), Harris 1/3 (2B, RBI), Darnall 3/3 (2B, 2 RBI), Henson 1/3 (3B, 2 RBI), Coursey 2/3 (RBI), Oakley 2/3 (2 RBI)
Murray (7-7): Chapman 1/2, Hudspeath 1/2, Cauley 1/2
Marshall: Harris 5.0 (3 hits, 0 runs)
Murray: Chapman 4.0 (12 hits, 11 runs)