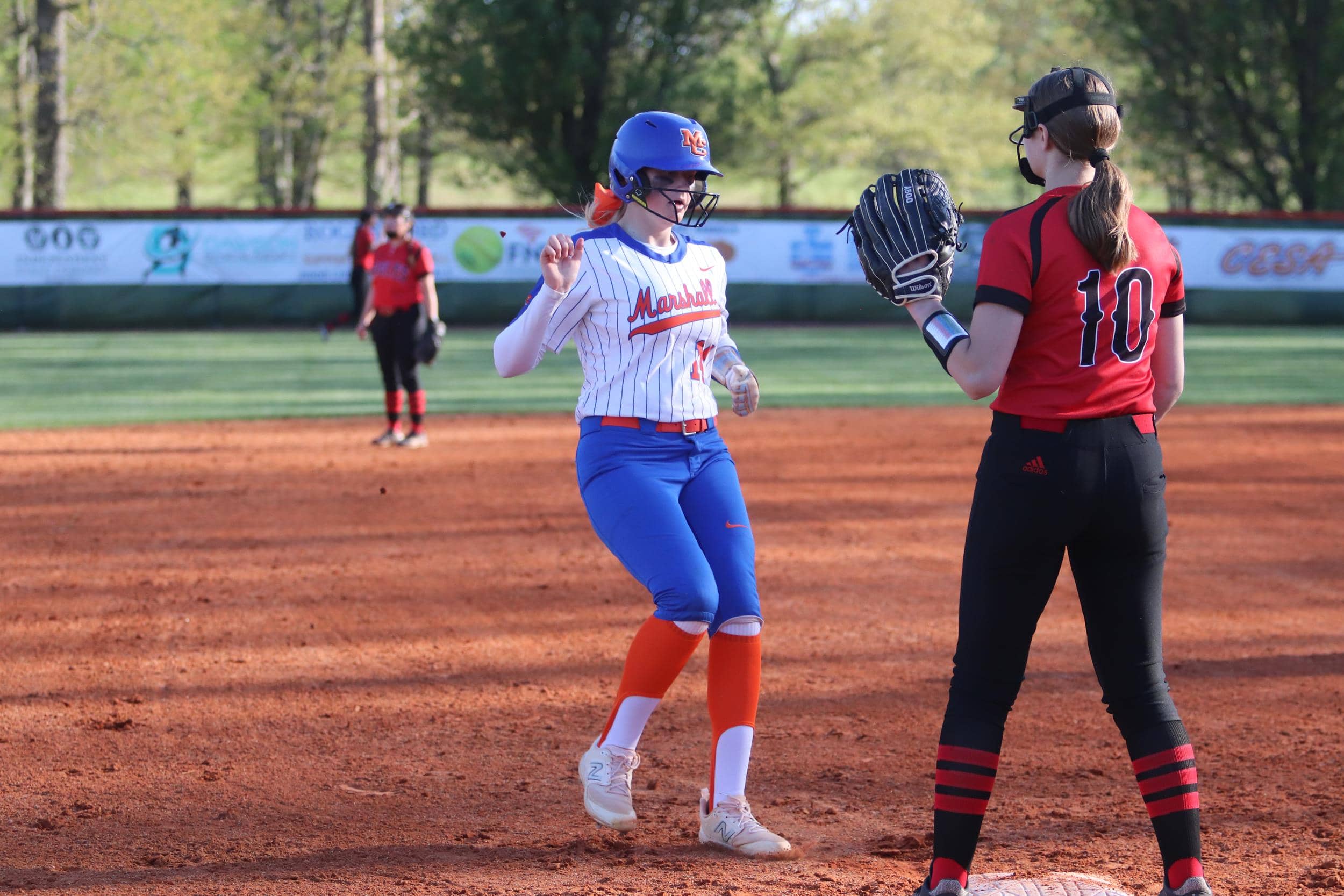 The Marshall County Lady Marshals won 15-0 over Christian Fellowship's Lady Eagles in the second district game between the two county teams. The Lady Marshals had 17 hits in the 4-inning win and they were led by Allicen Harris who was 2-for-2 with a 2-run double and 3-run home run, both coming in the first inning.
Twelve different players had hits in the win, also led by Chevelle Henson who was 2-for-2 with a 1-run triple and double in the first inning.
Gracelyn Darnall earned the 4-inning win with five strikeouts, no runs and allowed two hits.
Lily Burnett and Rhema Howard had a hit each for CFS while Jayden Jackson took the loss from the circle in three and a third innings.
The Lady Marshals improve to 11-8 and will play district opponent Calloway County in Murray on Tuesday. CFS drops to 3-6 and will play a double-header at Fulton City on Tuesday.
CFS                0  0  0  0  x  x  x   0  2  3
Marshall    13  1  0  1  x  x  x   15  17  0
Marshall: Morton 1/1, Reynolds 2/2, Vasseur 1/2, Terry (RBI), Harris 2/2 (2B, HR, 5 RBI), Tynes 1/1 (RBI), Darnall 1/2 (2B, RBI), Coursey 1/1 (2B, RBI), Henson 2/2 (2B, 3B, RBI), Jackson 1/2, Oakley 2/2 (RBI), Cavitt 1/1, McLeod 2/2 (2-2B, RBI)
CFS: Burnett 1/2, R. Howard 1/2
Marshall: Darnall 4.0 (2 hits, 0 runs)
CFS: Jackson 3.1 (17 hits, 15 runs)